History of The Stag Do or Bachelor Party
The title Stag Do is used in UK English while the term Bachelor Party is used in American English, whatever expression or title is more familiar to you they both add up to the same male ritual of celebrating your impending step to become a responsible, mature and soon to be married man by acting the complete opposite for a night or as by popular trend an outlandish Stag Party weekend abroad. The lads on the razzamatazz with alcohol being the main ingredient of sustenance and plenty of humiliating pranks organised for the Stag. Although this modern version of celebrating can be a highly organised adventure men have always honoured the future groom by holding a serious session of drinking or toasting and roasting the Stag for centuries. The history books tell us that there are records of Stag Parties as early as 500 years before Christianity, the Spartans loved to crack open a few amphorae to celebrate a fellow soldier's last days as a single man.
The word bachelor has been in use since the Medieval era meaning a novice knight or university student, hence, a degree becoming known as a Bachelor qualifying the student to advance to a Master level. As the term involved young unmarried men it became associated with a single status young man taking the step into marriage and to celebrate the impending status change a Bachelor Party was obviously required before aspiring to be a Master of a future household according to social attitudes in earlier times.
Everyone remembers Blackadder's Medieval Stag Party scene where all present were wearing a pair of Devil's Dumplings or false tits. This underlines the uniform recognition that later evolved into fancy dress or group themes that modern Stag Party groups avidly experiment with. As time progressed a Stag Party would mean a men only occasion and not necessarily an upcoming wedding, in the Victorian times these Stag Parties would have fishing or hunting trips coupled with a hearty drinking session in the evening with a magic show or other light entertainment whilst wearing a costume. However, in the 30s Stag Party as a title fell out of use and the word Single took its place and Bachelor was used only on the marriage certificate but when the liberal 1960s came along the Stag Party title was revived and re-connected to celebrating getting hitched or to be married. The swinging 60s saw the introduction of the strip artist at The Stag's last evening as a single man, nowadays, a Stag Party Weekend always has a strip show whether the bride allows it or not.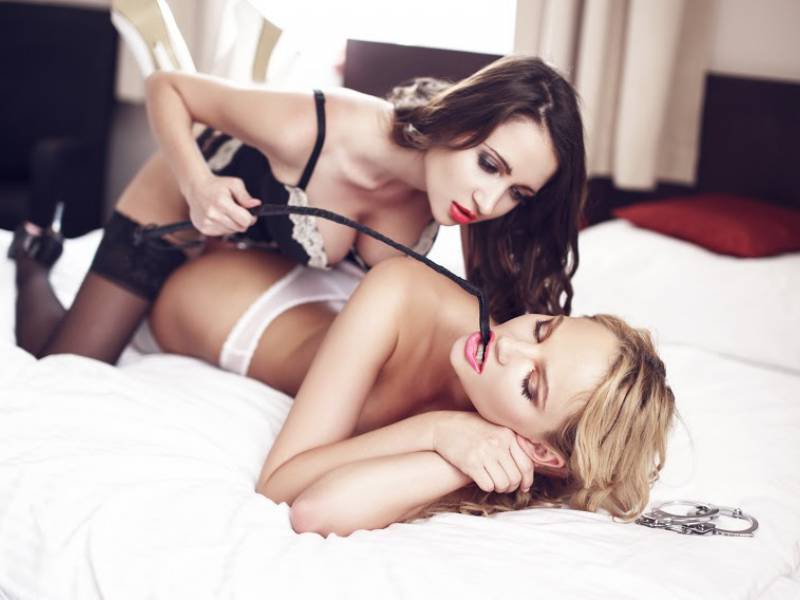 The 70s brought many new options for a Stag Do due to the ever increasing demand for readily available Stag entertainment, in fact, that's how paintballing was invented. A Stag group went on a forest find & capture event using team colours to eliminate opponents and then the idea of using firearms to make it more fun was adopted by 2 members of the group and started a business which took off around the world. Specialised companies offering organised Stag activities were born that mainly offered a pub crawl with drinking games and, the now, traditional strip show plus a buffet or evening meal but the ball was rolling regarding further activities with third parties allowing their venues to be reserved for Stag events. Sport activities were included either to spectate or play, Stag groups could have an afternoon of 5-a-side footie before hitting the town for a boozy strip show night out. In the 90s we had the low-cost flight airlines craze and Stag Party Weekends turned exotic, new destinations abroad with full services provided and more specialised companies in travel and accommodation adding more activities to book online for the group and payment facilities to make it easier. The new services offered chauffeured limousine airport meet & greet then came the Strip Party Bus. This is a mobile club with bars and dance poles, music and light show and, yes, the traditional strip show but with more than one strip artist plus the extraordinary more than plump strip artist that some groups like to humiliate the Stag with. Today, the choice of Stag Do activities is immense and is forever expanding with new events to do in the daytime or night. Driving experiences are a huge favourite with 4x4 off road forest circuits or Go-Karts, Quad Bikes, Beer Bikes and electric scooters. Shooting with real guns is also another top choice and firing some of the world's best known weapons like an AK-47 Kalashnikov or pump action shotgun is an absolute thrill for any Stag Party organiser and group to experience. So, a Stag Do in modern times is no longer a one night affair down the pub with an interlude in a strip joint, it has become a highly organised event with the Best Man having to put together a memorable 3-day Stag Party, the best option is to use a dedicated company to do all the preparations rather than book it on an individual basis for the simple reason of the Best Man will be able to enjoy all the activities and no hassle arrangements. He can concentrate on his own surprises for the Stag as tradition demands.
A Stag is a male deer, when used with the word party it describes a pre-wedding event attended by men only and popularly used in the UK and Ireland. To stag means to spy or act covertly. So, an all-male gathering behind closed doors with no women present is kind of covert, especially when the stripper or strippers arrive or the waitresses are topless. The first example of this staginess happened in America in 1860 when the Stag Party was invaded by the men's wives who suspected their all-male antics were beyond accepted decency and illuded to downright debauchery. Since then there have been plenty of so-called scandals during high profile, all men 'Stags' involving topless waitresses and wild OTT occasions.
A Stag Do in Australia is called a Buck's Night while other words or descriptions associated with a Stag Party are: Shindig, Smoker, Sausage Fest and Soiree, these words can also be used for all-male occasions that do not even have a hint of a wedding in the mix. The centuries old ritual of a young man's transition from single to married will continue for many more centuries and Stag Do companies will continue to improve and increase Stag Party activities and the most likely in the near future will be a Stag Party on the moon or at least in space. Don't blame it on the sunshine, don't blame it on the moonlight, blame it on the Best Man for a stripper in space.