A Perfect Stag Do weekend in Krakow - how to organise it ?
So, the chief organiser has booked flights for the group and has options on accommodation choices and some ideas on stag activities he would like to organise. He also certainly has a vast number of questions including min: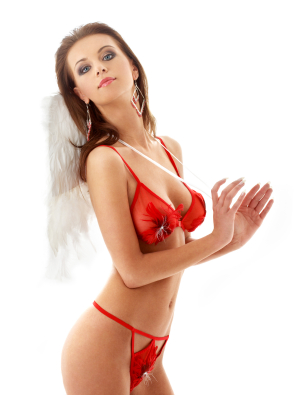 which hotel is stag do friendly ?
which is really in the heart of nightlife, and which is just central ?
whom to turn to, to get the activities organised ?
should we book activities only, or an organised stag do package ?
He also has to set up a budget which is agreed by the other group members, while there are plenty of options on the Internet offering seemingly the same, but at different prices.
At this point those who have plenty of time can decide to get the things organised on their own- you can get your accommodation booked via booking portals, and can also do an in-depth Internet research trying to reach activity providers directly. Some of these companies will not speak English, some will have no reviews, some will answer with huge delay, and some will offer more expensive prices than you'd pay if booking via a professional stag company. There will be also good activity providers which will reply promptly and offer a price cheaper compared to most of the stag companies. But usually without transfers and a Rep included… But that's with regards to daytime activities - organising nightlife activities on your own can be a real drag ! Internet reviews are full of fake opinions on clubs, and chances of booking a stripper directly are almost close to none. Not to mention trying to organise a stag dinner with a stripper on your own- that's a truly epic quest ! Regardless to the potential saving, the amount of time one will invest in the research will likely cost him more than he saved if he spent this time at work.
Some group organisers also opt to reserve individual activities from different companies which automatically involves more personal participation for them during the weekend and if something goes wrong you will be dealing not with 1 agent, but with multiple. A sample case would be a delay- if stag company "A" for example mixes the times of one activity you booked with them, and you've booked another activity with company "B" soon after the first activity with company A, you will be on lines with 2 companies at the same time, and in the end the company "B" might not be able to help and rearrange, and it will not be their fault.
Another options is greatly easier – once you know your approximate stag do dates, a wise stag checks out reputable Stag & Hen companies which offer organised Krakow stag do packages (or can tailor make one for your group) and by the way of elimination he chooses one to use.
How to choose a right company to organise your Krakow Stag Do Package ?
There are many aspects to consider when choosing the right company to organise your Krakow stag do, but the most common ones are:
1. Value for money
2. Safety of your booking
Ad. 1 - UK based stag companies contract local stag organisers to provide services for them. Here at PartyKrakow we cut out the middle man, as being locally based we hit activity suppliers directly, and pass the saving onto you. Our activities are usually at least 10%-20% cheaper compared to UK based companies, and our stag do packages offer even greater savings.
Ad.2- we are a licensed your operator in Poland, and our friendly booking policy requires only 33% deposit payment, with the rest being payable on the spot once you safely arrive in Krakow. Our cancellation fees are also probably the most stag friendly in the market with even 2 weeks' notice only for free cancellation. We are also one of the pioneers of Krakow Stag do market being established back in 2006. Aside from money safety you should also check the reviews, as you really want to know if the company you will use does a poor, good or a great job.
How to choose a right package ?
Party Krakow's two main package deals, Legendary and Epic, are specifically geared up for dusk to dawn entertainment leaving space for additional day time activities you might ask for. These stag package deals also include airport collection with the much sought after Strip Party bus and a minibus transfer back to the airport for your return flight home.
The Legendary Package has one activity less than the Epic Package. The Oil Wrestling & Vodka Tasting is what turns the Legendary Package into the Epic Package. Here is how they are organised over the 2 night stay.
Your designated Guide will be in arrivals at the airport when you land to greet you and escort you to the Strip Party Bus, beer and vodka is available from the bar on board, the Party Bus is a club on wheels with luxury seating areas, state of the art sound and light systems and two pole dancing platforms. On the way to your accommodation the Strip Artist is picked up for a very entertaining show and extra Strip Artists can be added if so desired. We also have Big Bertha Roly Poly to join the fun if you really want to humiliate The Stag with the Beauty & The Beast strip show! A fantastic way to kick start your weekend party.
The Party Bus will drop you off at your accommodation and your Guide will give you the details for your first evening's activity the Steak & Tits Feast. You will be met and taken to a city centre restaurant where the group will feast upon a massive 3-course steak meal with 2 beers and 2 vodka shots included for everyone present. A vegetarian option is also available. Then in a private room exclusive to your group only the second Strip Show of the day. Once again, you can add extra Strip Artists. You then depart with your Guide for the 4hr Guided Pub Crawl.
Our local knowledge of the most popular Stag and Hen venues will ensure you have plenty of 'Remember when' stories to tell when you have Pub Crawled Krakow with us. Krakow's local breweries offer a wide selection of craft beers along with other European top-notch ales & beers. It's becoming a trend all over Europe to search out the local brews rather than the mainstream brands & Krakow has plenty to offer. During the Pub Crawl 3 complimentary shots of vodka are given to all present. You will visit Krakow's most unusual pubs above and below ground. Throughout the pub scene a visit to a Strip Club is on the agenda with reserved tables, vodka and a table dance for the group or a private dance for the Stag. Back on the Pub Crawl again until it's time for you to enter a dance club. This is your first evening of full on entertainment, smoothly and efficiently organised. A few hours to sleep it off before the second night's activities.
The second day leaves you the option to take a daytime activity such as Bubble Footie or AK 47 Shooting which is highly popular. A quick freshen up at your accommodation and you meet your Guide for the Brewery Feast. This is one of the best meals available in Krakow; you'll get a huge dinner consisting of Żurek soup served in bread bowl, a large beer marinated ham-hock with mustard, bread and Polish pickles. To wash it down you'll get 5 litres (10 pints) of freshly brewed beer for every 5 people served in giraffe tubes which you pour yourselves. The meal takes place in a Krakow microbrewery.
Then you are taken to one of Krakow's top dance clubs but with VIP treatment, no waiting to get in as you have Q-Jumpers priority entry with reserved tables waiting for you already plied with bottles of vodka and a mixer. This is in effect is the itinerary of the Legendary Package.
As mentioned earlier the Epic Package includes the extra activity of Oil Wrestling & Vodka Tasting which would take place before or after the Brewery Feast. First, the mood is set by attending a Vodka Tasting spectacle where a professional barman prepares some of Poland's superior vodka concoctions accompanied with his rendition of each shot's origins and platters of drinking snacks are seved with the shots. Then it's showtime, watching the two Fighter Strippers in the oil arena is something not to be missed. After two rounds of some slick and hot moves the Fighters invite the Stag to wrestle with them in the 3rd and final hot 'n steamy round. Make sure the Stag has a change of clothes on hand too. There is also a complimentary beer for all members of the group to consume before leaving for the VIP Dance Club with your Guide.
Again a few hours to recover in your accommodation and it's already departure day. However, before the minibus arrives to drive you to the airport for your flight home you might be up for another daytime activity. Many groups, especially in the warmer weather choose a River Boat Cruise on the Vistula, as tradition holds they mete out the various punishments and honourable mentions for the Stag Group sinners and saviours during the weekend celebrating The Stag's imminent loss of status as a single person. Apparently, you can also add a Strip Artist should you still have the need or a quiet lunch can be organised as you mull over the weekend's events and happenings.
We also offer our Stag or Hen Hub Package which includes FREE beer from midday to 1am for 2 days with 2 nights' accommodation and return minibus airport transfers included in this package deal or you may prefer the 4hr Open Bar event which offers all the well-known cocktail drinks that are served in Mr. Vavelsky's Beer & Cocktail Garden.
Our accommodation facilities are in the city centre or Old town as it is described and very close to the main square called Rynek or translated the Draper's Square. Krakow old town is very compact so you won't be needing taxis or other public transport to get around, however, you can hire bicycles, electric scooters or enjoy a sightseeing trip in an electric buggy vehicle and on the main square there are horse-drawn carriages willing to help you see the landmarks of Krakow. Some suggestions on what to see would be Wawel Castle, museum and cathedral, Krakow's legendary Dragon cave, Sukiennice and the underground museum also the waxworks on Rynek.
So, there you are Party Krakow's special package deals explained to make your Stag Do Package a perfect weekend in Krakow !