There are countless number of reasons why Poland is worth visiting. Let us highhlite you only 5 of them, but the most convincing. Enjoy.
KRAKOW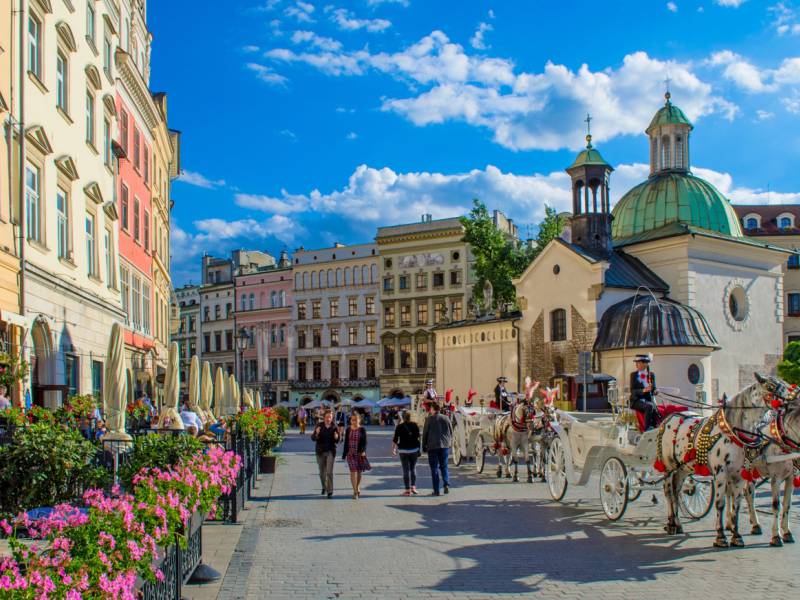 The once capital and second largest city of Poland, Krakow one of the oldest known city in Poland's colourful history. Founded by King Krakus in the Xth century although there is evidence that the area was populated as far back as the VIIth century. The city became a cloth and textile trade hub in the XIIIth century specialising in silk with its trading centre on Rynek Główny or Draper's Square which is the largest in existence in Europe circa 40,000 m2. The Rennaisance built Sukiennice in the centre was where trade deals were struck by important dignitaries and merchants and today it is an art museum with local artisan products, souvenirs and restaurants with open air seating. Also the underground museum on the square give even more insights to daily life in the past which included the trading of lead, leather and salt from the nearby Wieliczka Salt Mine which is open to the public with organised visits available. Krakow has over 10 million visitors a year and the buzzing nightlife will cater for all tastes with dance clubs, cellar & beer garden pubs and international cuisine with the many restaurants and Krakow's excellent street food trucks plus an infinite array of day time activities.
A bit of XX century tragic history - when Nazi Germany invaded Poland Krakow was under their control and for many especially the Jewish community were held in what was called the Krakow Ghetto with sub ghettos like the one in Podgorze. The existing Montelupich Prison was taken over by the Gestapo to interrogate resistance suspects. The film Schindler's List has brought to public attention how life was in Krakow under the Nazi regime and in Plac Bohaterow Getta a memorial to the mass deportations took place to the concentration camps throughout Poland with Auschwitz/Birkenau being the most notorious of all. Roman Polanski was a survivor of the Krakow Ghetto. To understand the tragic events you can visit the Auschwitz Memorial, Schindler's original factory and see for yourself the stark cruelty suffered by all the people caught up in the holocaust, although the all Jews were persecuted other innocents were imprisoned and murdered, the Roma and Sinti, Polish political figures, Jehova's Witnesses, homosexuals, even Germans & Austrians of Polish descent and Russian POWs. This horrendous doctrine perpetrated in history should be seen by as many people of today and not read in a history book for it was real and the loss of innocent souls in such circumstances is unforgivable and should never be repeated.
Nowadays, Krakow has become an extremely popular European city to visit and recently voted for the third time in a row Europe's Best City Break destination and twice as Best City for Quality Culinary & Cuisine Choices. Krakow also has that little extra you were not expecting. Whether you are a couple or looking for a romantic weekend or a family, group of sporting friends, company event or you're looking to orgnise your Krakow stag do, Krakow caters for all in this cosmopolitan city of ancient myths & legends.
2. SEASIDE
Wide, soft and sandy beaches of the Baltic Sea that run along the coast from Russia to the east and Germany to the west with many well know favourite holiday places like the tri-city of Sopot, Gdansk & Gdynia, Hel, Kołobrzeg, Dębki to Międzyzdroje are exciting and fun for all. Although the sea water is not as warm as the Mediterranean Sea, it does not make the Polish coast any less inviting especially with all kinds of summer tournaments from frisbee to beach rugby played there. Poland has many lake regions too and to spend a week in the countryside on the tranquil lakes boating, jet skiing and fishing and mushroom picking in the forests along with horse-riding the trails make for an outstanding and relaxing break. One particular region that has over 2,000 lakes is Masuria which lies in the north of Poland and borders with Russia. The scenery is so magnificent and a popular tourist spot. There are many rivers including the Vistula and 18th century built canals will allow you to reach the Baltic Sea. Canoeing, Kite Surfing plus mountain bike trails will keep you occupied should need some energetic activity.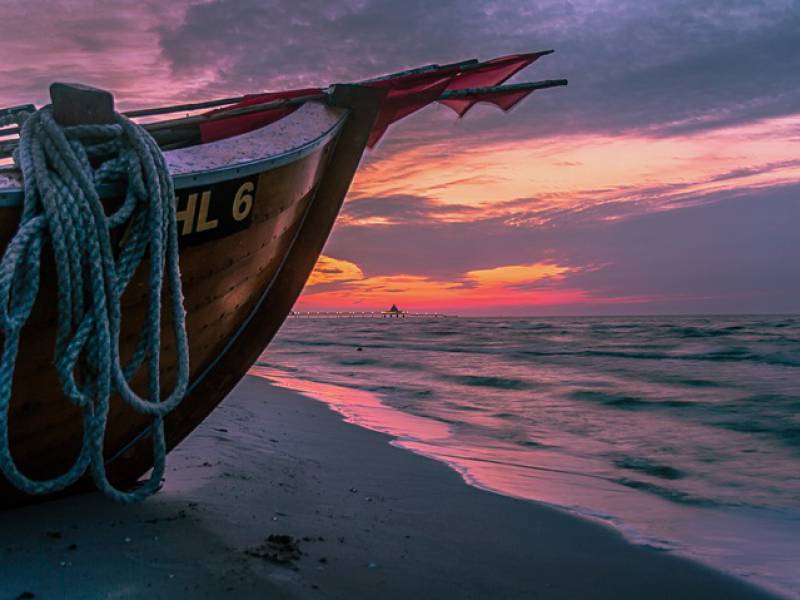 3. MOUNTAINS
Visitors to Krakow often take advantage the day trips to the nearby picturesque country-side and the breath-taking views of the Tatra and Pieniny Mountain ranges along with their respective national parks. The Tatra Mountains are home to Zakopane and a little further south the Pieniny Mountain range which is shared between Poland and Slovakia. Zakopane is the most well-known, popular and all year destination in Poland that Polish families flock to visit during the seasonal festivities and holidays. If you relish the invigorating mountain air and incredible scenery then be sure to earmark a visit to one or both of these mountainous retreats.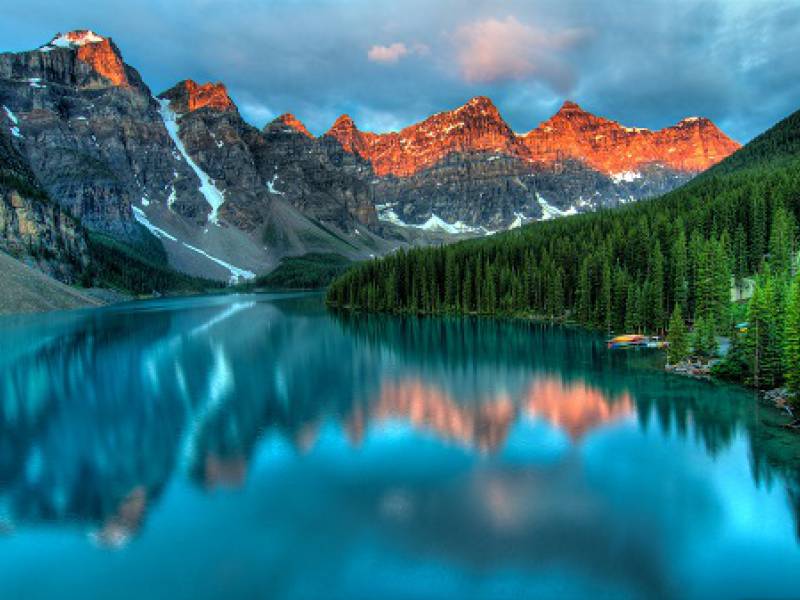 4. POLISH VODKA & BEER
Vodka originated in Poland even though it is more associated with Russia internationally. Documented reports relate to vodka use as early as 1405 in Poland which was then traded to Russia for medicinal purposes initially. It was believed to cure certain ailments one being fertility problems. Since then it became a popular beverage but it was not until the late 18th century production was industrialised with the label J.A. Baczewski and also J.Haberfeld Polish distillers in 1804, then Wyborowa Distillery was opened in Poznan and is still one of the biggest producers today. Polish Vodka Day is celebrated every January 13th. Make sure to do the vodka tasting tour when on your Krakow stag.
Polish beer has a long tradition over a 1,000 years in fact and even today many local breweries supply their local pubs and various venues. Poland ranks 3rd in beer production and although the mainstream companies like Zywiec, Tyskie and Lech are popular a healthy line of microbreweries successfully operate. When you see the word Browar meaning brewery be sure to try the local beers on sale. The Festival of Good Beer or Festiwal Dobrego Piwa is held every year in the 2nd week of June in Wroclaw.
5. GIRLS
The notion that Polish girls are beautiful women, it's not just a rumour. There is a certain style and flair that is very appealing to western men, hence the many dating, bride to be agencies hailing from most Slavic countries. Born and raised in the spirit of traditional family values especially in catholic Poland which consolidates the relationship for marriage and setting up a family should you be inclined. This plentiful natural beauty is genuine and nurtured with often simple tastes but Polish girls love and maintain their independence in their way of life and goals. Polish girls are open minded and sincere but woe betide you should you ever stray afield. Although Polish girls expect you to be a knight in shining armour from time to time she will always be there when you are down on your luck or in some difficult moment. Just to sum up polish girls are beautiful but invariably are well educated, multi-lingual, elegant, nurturing, easy-going, romantic and family orientated.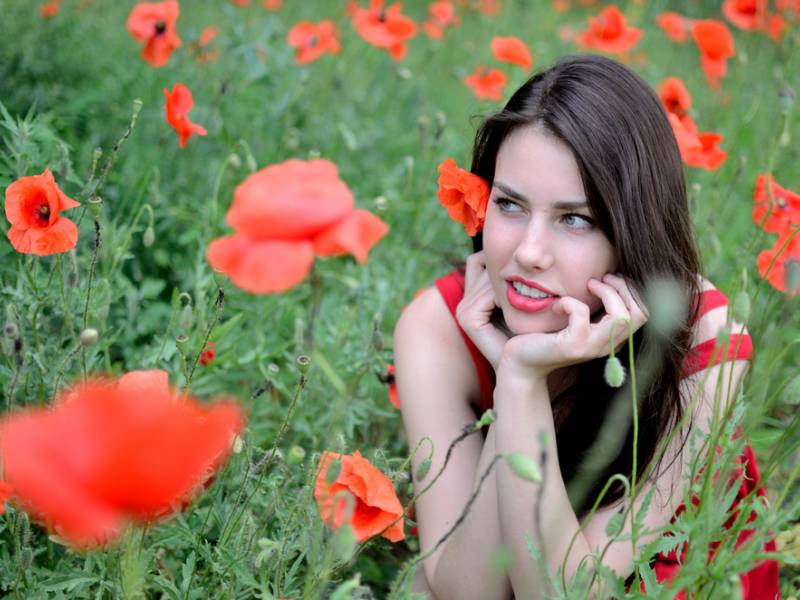 Are you ready now to visit Poland?