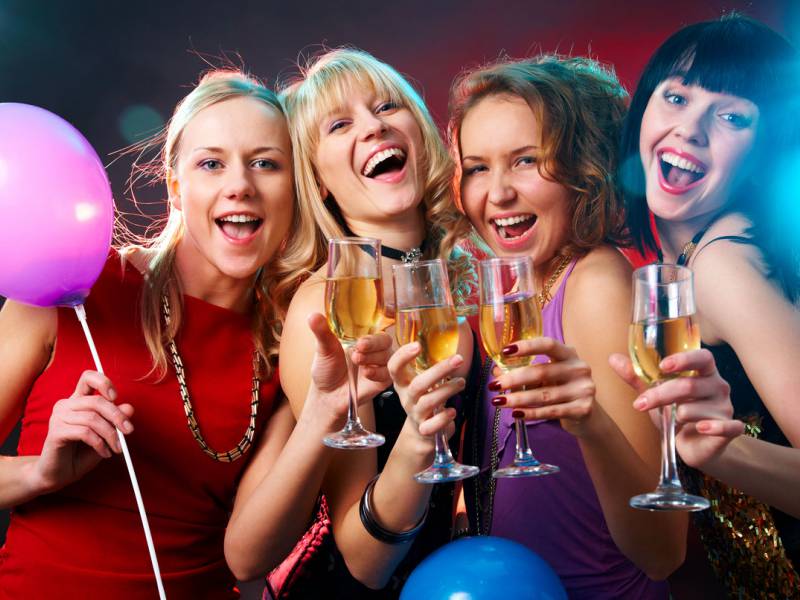 One of the toughest things when arranging a hen weekend is sorting out the budget. The chances are you probably have friends and family coming along from a wider variety of backgrounds, so you have to choose something not only suited to the hens tastes, but also suited to everybody's budget. Right from the start it's pretty obvious that the students in the group won't be able to afford the same luxuries as the girls who are working somewhere high up in the financial world.
You may think at first that the cheapest thing is to stay at home for the hen weekend, and whilst this can sometimes save you a little bit of money, the expensive prices in the UK mean that any savings will probably end up minimal with a big sacrifice on quality also being likely as you search the internet looking for the cheapest options. Another issue is that girls could be coming from all over the country, so with the costs of transport in the UK it could well end up costing them a small fortune in train tickets as they fork out more pounds per mile than any other rail network in Europe.
With the UK's rising prices it means that many hens are now looking to go abroad for their hen celebrations, with many tending to go to sunnier places such as Spain, Greece, Portugal etc. But with more and more people planning their hen weekend on a budget, cities in the east of Europe are becoming more and more popular as revelers are drawn in by the cheap prices and wide range of hen activities on offer.
To help show the value that Krakow offers we decide to compare three weekends, one in England (Bournemouth), one in one of the most popular hen weekend destinations (Ibiza) and one in one of the fastest growing hen destinations (Krakow).
Getting there
For this we will imagine that all the hens are based in London, and that the weekend is taking place in June which is the peak season for hen parties. If you're going down to Bournemouth for the weekend from London, then the best option in the summer is the train due to congested roads and lack of parking in the popular seaside destination. It also means that you can have a few glasses of wine on the way down to get the party started. If you're flying to Krakow there are many routes from UK airports, and if you can't find a good price to Krakow airport then it's worth considering, which is just over an hour away from the centre of Krakow, with Party Krakow able to arrange the krakow airport transfer for this at a cheap price. Ibiza has just the one airport with flights here sometimes being extremely expensive during peak season.
Average Prices:
Train to Bournemouth from London: 55 GBP per person
Flight to Krakow: 60 GBP per person
Flight to Ibiza: 100 GBP per person
Accommodation
Being a popular seaside resort there are a number of hotels and guesthouses in Bournemouth, although in the summer months these can get booked up very quickly and also many of them aren't stag and hen friendly. In Krakow there is a wide choice of accommodation from the cheapest of hostels right through to four star hotels with the majority of these being stag and hen friendly. Ibiza has a lot of competition so it is very easy to get a decent deal on accommodation on the island.
3* hotel in Bournemouth: 50 GBP / pp per night
3* hotel in Krakow: 30 GBP / pp per night
3* hotel in Ibiza: 40 GBP / pp per night
Price of a beer
Poland is renowned for its cheap beer prices, and whilst Krakow is more expensive than other Polish cities it is still a lot cheaper in comparison than most other places in Europe. A beer in Krakow city center will set you back on average about 1,70 GBP. The price of a pint in England is always a talking point, and in Bournemouth you can expect to fork out on average 3,90 GBP for a pint. Whilst in Ibiza there are a few cheap drinks deals to have, particularly on shots where some excited young rep will drag you into a bar with the promise of free alcohol, only to get inside and find out the shots contain about as much alcohol as a mouthful of Listerine. If you want to go for a beer however, you're looking at a whopping 4,24 GBP for it.
Price of a restaurant meal
With food and drink being notoriously cheap in Krakow there really isn't much contest here. On average a decent two course meal with beer or wine glass/pp in a restaurant in the city center will set you back 15 GBP. In Bournemouth you're looking at around 40 GBP for the same thing whilst in Ibiza on average around 40 EUR.
Price of daytime activities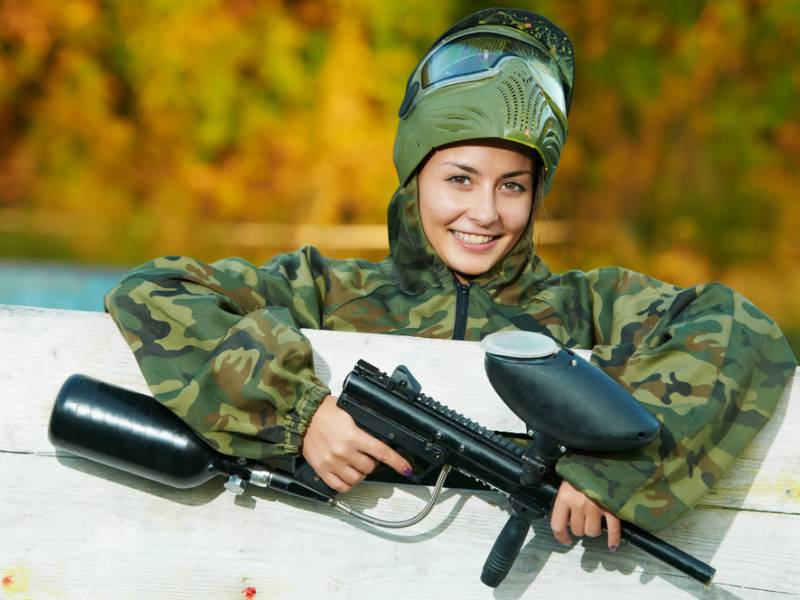 Whilst all three destinations have a number of different activities on offer, the only way to look at this one fairly was to choose one activity. With one of the most popular stag, and indeed hen activities being paintball we decided to have a look at this. In Krakow it will cost you on average 30 GBP / pp with roundtrip transfers and Rep included, whilst in Ibiza and Bournemouth you're looking at around 30 GBP / pp but not including transfers.
Price of club entry
This is quite a variable one as there are a number of different types of clubs for different styles, tastes and of course budgets. We're guessing though that on a hen weekend you only really want to go to a top nightspot, so we thought we'd compare what the Internet described as the best nightclub in each location. For Ibiza the top rated club was Privilege, with an entry fee of 50 EUR making it the most expensive of the three venues. In Bournemouth the top rated club is a venue called Halo, with entry setting you back 10 GBP. Shine club is supposedly Krakow's top rated club currently, and the entry there is free most nights if booked as part of the bar crawl with PartyKrakow! In fact, very few clubs in Krakow charge ladies for entry and if they do it will never normally be more than three or four pounds.
So as you can see from the above prices Krakow really is the cheapest of the three venues. Another way to save a few quid is to book a package deal as well, because even though you're forking out more money to begin with, a lot of them contain a lot of food and drink so you'll be saving money in the long run.