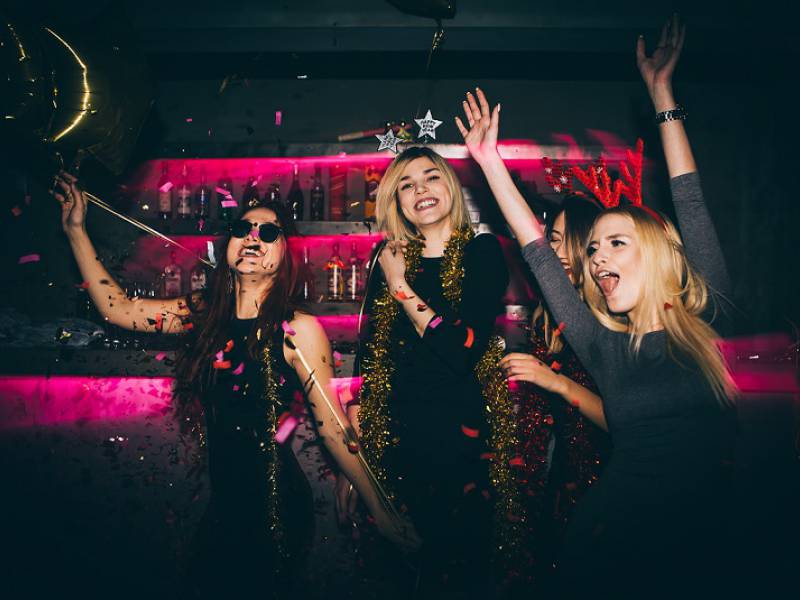 What is a Hen Party?
A hen party, hen do, hen night or hen weekend is the celebration which is held by women before they are due to get married. In America it is known as a bachelorette party, whilst in Canada the term stagette party is also becoming increasingly popular. Bachelorette or hen parties are modelled on the male version; stag party, stag night or stag weekend in the UK and bachelor party in the US. Whilst the stag do is usually seen as the last weekend of freedom for the groom, as well as a farewell to single life, hen parties have taken on a different meaning, usually being seen as more of a way to honour the bride to be in a style which is common amongst the group of friends.
A hen party is often organised a couple of weeks before the date of the wedding. Whilst stag dos can be traced quite far back in time, hen parties are something of a newer trend and they didn't really become popular until the mid-1980s, with the first book on planning a hen party not being published until 1998. Initially, hen parties often involved trading intimate secrets, getting drunk and possibly male strippers. Whilst this sometimes still happens, the trend is changing somewhat with many girls opting to have a hen weekend rather than a hen night. Hen weekends often contain a variety of different activities from things such as spa days and makeovers right through to more extreme hen activities such as quad biking, zorbing and even skydiving. The hen party differs somewhat from the stag party in the fact that it's usually a rule that the entertainment organised should in no way endanger, humiliate or embarrass any of the guests in attendance, which is usually the opposite requirements of the male counterpart!
The people invited to a hen party are all women (occasionally there might be a very rare exception), and they are often the closest friends of the bride to be, as well as some family members. In the UK it is becoming more popular to hold two hen events, one just for the friends and then a bit of a tamer affair which can include the family of the bride and maybe groom too. This is typically something like a spa day or other daytime event, with the one for friends usually being something a bit more raucous held in the evening. Another option which is on the rise in recent years is to hold a joint stag and hen party in which the stag and hen groups start out on their own somewhere (usually some kind of day activity) before joining up with each other in the evening for a party.
If girls decide to have a weekend away to celebrate, then there are a number of options for their hen weekend. In the past it was more popular to head to places such as Spain or Greece for the weekend, however now more and more people are heading to places such as Prague or Krakow for their 'last weekend of freedom'. Krakow for example is now popular due to the cheap prices, beautiful surroundings and the wide variety of activities on offer.
Tips when organising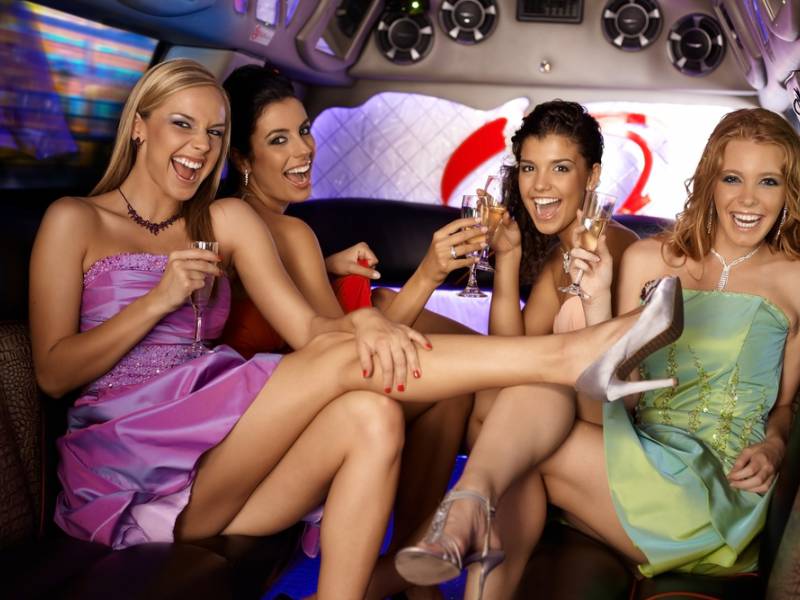 As tradition it will usually be the bridesmaids who take care of arranging things, although often the bride would like quite a bit of input herself. Some people even like to keep it a surprise from the hen as to where you're going and what you'll be doing. Just be sure she'll definitely appreciate what you have arranged for her before deciding to do this!
One of the most important things to get sorted is who to invite to the special day. Speak to the bride, does she want just her very closest friends involved or does she want to invite a wider circle of people. Finances are also very important; you have to choose an activity for everyone's budget. It's often tradition that the hen doesn't pay a penny either as it's a gift from her friends (this differs a lot from the stag party). Another thing you have to remember when organising a hen party is to be strict with deadlines. The easiest thing to do is to collect the money before making the payment yourself, so of course you need to make sure everyone gets the cash to you on time so you don't end up short changed. The simple thing is set a deadline and stick to it!
Different Options for a Hen Party
Ok, so your groom to be has popped the question, you've said yes and now the wedding day is fast approaching. It's time to get down to one of the most important parts of the wedding process – organising a hen party. Once you've got the numbers together you have a decision to make, what to do for your hen weekend.
Unless you've always had your heart set on one particular thing, you'll probably end up going to Google and searching for such things as 'hen party ideas', 'hen do activities', 'hen weekend locations' etc. which in the end will probably make you more confused as you search through the mountains of webpages on offer. In fact there is so much rubbish thrown up by search engines such as blogs on the subject written by girls who fancy themselves as the next Carrie from Sex and the City, through to endless reviews containing complaints from revellers who didn't get their deposit back after damage to the hotel room, or perhaps an over enthusiastic hen named Sally from Manchester who's slamming a fancy dress company as her inflatable penis developed a slow puncture after being waved outside of a limousine window.
No matter what you manage to find on the internet, it's going to take you a while to separate the useful and the not so useful pages. In the end there may be so much information that you will end up a lot more confused than you were when you started the search, so here is a rundown of some of the most popular ideas for hen parties!
Hen party at home
This is an easy option; you can simply stay at home and invite the girls round to yours. Perhaps you would like to watch a few movies, have a few drinks and maybe a dinner or you may just simply want to gossip the night away. The options for what you can do are simply endless, although an obvious downside is the cleaning up afterwards!
Themed Hen parties
If you're going to the trouble of organising everything when why not make it a themed party to add to the fun! Popular themes include a Hawaiian theme, a police theme or even a movie stars theme. This option really lets you get creative. And it's not just the clothes than can be themed, you could rent a place and decorate it in your chosen way, or even speak to us and we can help to arrange this for you.
Spa, sauna and massage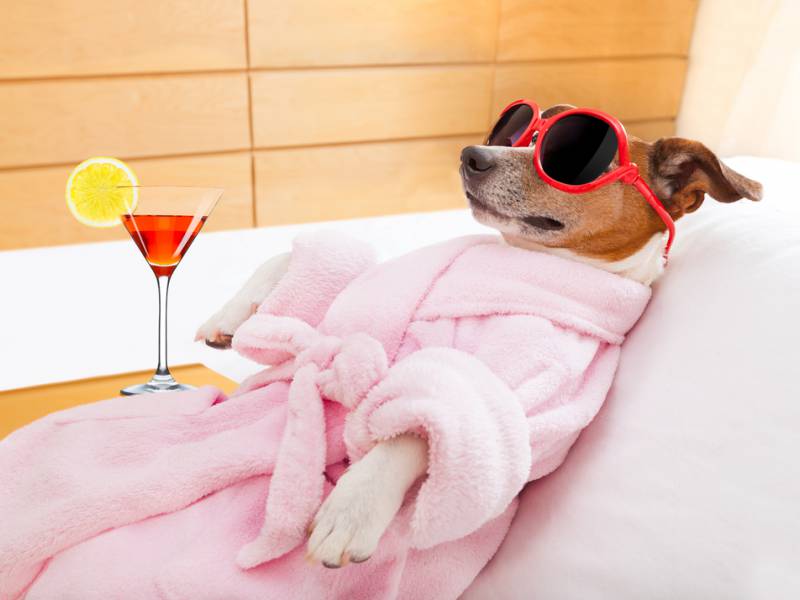 Rather than spending the time partying and going crazy, you can always kick back and relax with a spa day. This might be your last time to relax for a while, what with the big day fast approaching and the start of married life only just round the corner. There are a number of places you can do this, these are for instance the beautiful mountain hotels and seaside towns which have classy spas with a number of treatments available. An interesting option is to stay in the thermal springs located in Podhale, Slovakia. They provide a relaxing haven where the thermal springs rich in minerals. It's the perfect way to relax before your big day.
Party at home then onto town
The classic solution not only for a hen party, but generally for a night out. Start off with a few drinks in the comfort of your own home before heading out to a club. Whilst at home you can have a good chat and also set some tasks for the night ahead. A classic one is set the hen the challenge of getting her picture taken with 10 different men in the club. Of course it's also often popular to have a theme as well, so you can even spend the time at home getting ready together and taking some pictures before you all get too drunk later on! Of course you must also remember to reserve a VIP space in your favourite club, as often at weekends it could be difficult if you leave it too late.
Partybus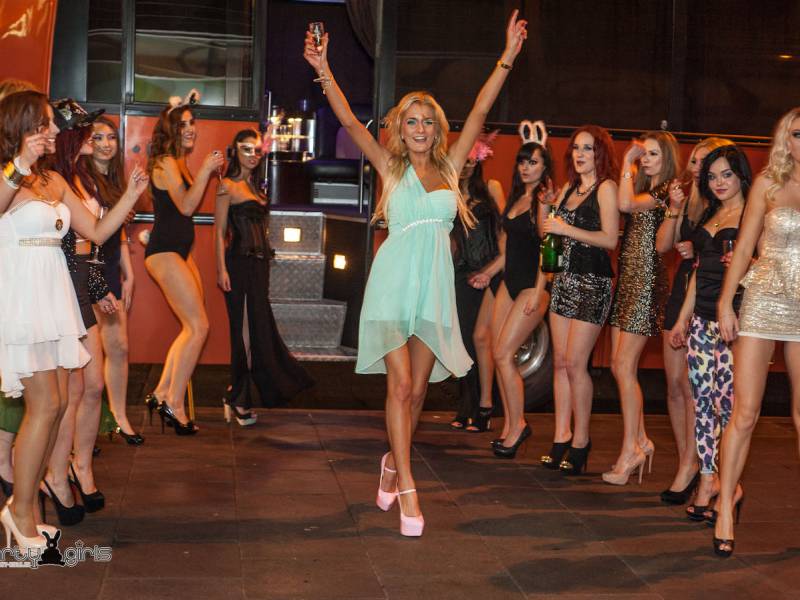 One of the latest crazes is to hire out a bus or a tram to cruise around the city on the way to the club. Who wouldn't want to step out a luxury bus straight into the club, it's certainly the best way to arrive in style! This is what you get when you rent the Partybus! Also if you're worried about finding a good club or even getting in, then you need not panic because as part of your booking you get VIP entry and reserved tables at a club of your choice. It really takes the sweat off organising.
Boat Cruise
If the weather is good then you may opt to spend your hen night a little differently by taking a boat cruise. Having a disco amongst the backdrop of spectacular river scenery is certainly a great way to spend your hen night!
Dance classes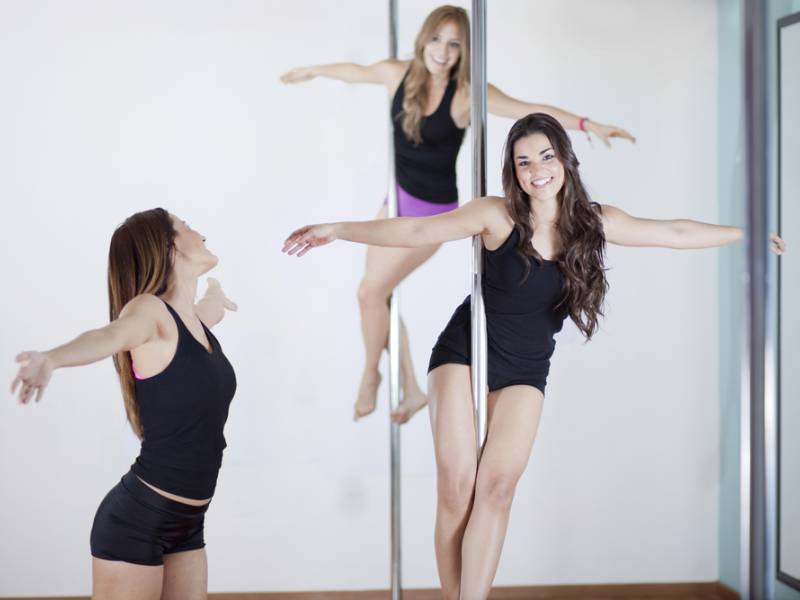 For the more sporty amongst you, you may opt to go for a dance or fitness class. This can be great fun, especially such classes as pole dancing or salsa available. It's certainly a great way to have some fun!
Dresscode for a Hen Party
This is something which can often take some time to sort out. Of course this depends a lot on where you're going and what activities you have planned. A lot of hen groups decide to go for a cocktail dress as this is a classy dress code made for many occasions. These can be tight, cut off from the breast, and swirling past the whole body. Long, short sleeve or sleeveless, both style and colour can be selected individually. For a more formal dress code you may opt to go for a ball gown, of course for this option you must make sure you have an activity to match! There are more casual dress codes which are popular too, such a simple trousers and blouse option. Footwear is also important, many girls spend hours selecting the appropriate shoes, with the obvious choices for a night out being heels and boots.
Fancy Dress
If you want to have a bit of fun and end up with some memorable photos then it may be wise to select a fancy dress theme for your night. If you select a theme then it's pretty obvious what you need to wear, however there are a number of other accessories available which are must-haves for the modern hen party. These include:
Printed t-shirts – this can either be done yourselves, or if you want it to look really good then it's always best to get them from a proper company.
Devil horns
Angel Wings
Sash with words
Crown with veil
Badges
Glasses, masks, wigs
Ties
Fans
Gifts for the bride
It's always nice to get the bride to be a gift on her hen party. This can either be something serious which she can use in married life, or of course it can be something of a more novel variety. Whichever you choose here are a few ideas to help you decide:
Stylish gifts: Complete sets of thing are always a good choice, for example champagne glasses.
Funny gifts like a roller for a lazy husband, a manual husband toy, bra made of candy, edible panties
Naughty gifts: handcuffs with a key, vibrators, massager, inflatable dolls and other phallic gifts
Condoms with interesting and nice words on the packaging
Gifts can be found in the sex-shops, lingerie shops or if you give yourself enough time the internet is probably the best place.
Music
If you opt to have a hen party at home then you will want to create a killer playlist which everyone will enjoy. Websites such as YouTube have a number of pre-made playlists which are suitable for hen parties, as well as service like Spotify offering the same service. If you're going to club then of course you're going to want to choose one with music to suit the groups tastes, although in the end it is of course fair to choose something the hen likes, even if the rest of the group don't agree. It is after all her night.
Food and drink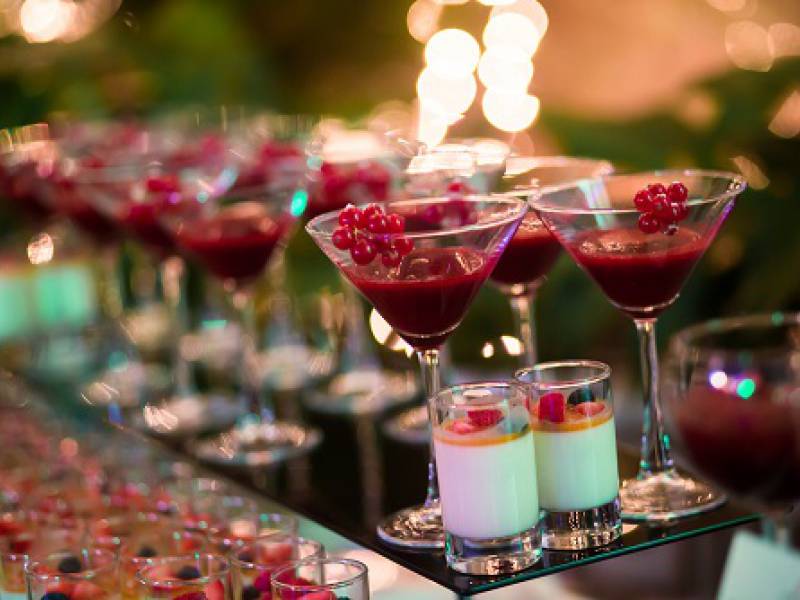 If you're having a home party then a selection of snacks is probably the best option. It works well if everyone makes a contribution. In terms of drinks, remember the more you drink at home the more money you will save, of course remember not to drink too much if you want to be able to get into a club. A fun way of drinking at home is to create cocktails amongst the party. The internet is full of websites with great cocktail recipes, some of which are very easy to make, or you can decide to take cocktail making classes as your Krakow hen do activity
Most common mistakes
With so much to organise there are always a few mistakes made, however hopefully these turn out to just be minor errors which don't spoil anybody's fun. The most common mistakes that people make when organising a hen party are:
Leaving it too late to make a reservation at a club
Not choosing the date in enough time so some people are unable to make it
Making a late/wrong decision on the gift
Choosing an option
With so many people seemingly struggling to make a decision we thought we'd compare the three most popular options to give you a breakdown of the pros and cons of each. The three we chose were hen party at home, hen party in a club and hen party on the Partybus.
Partybus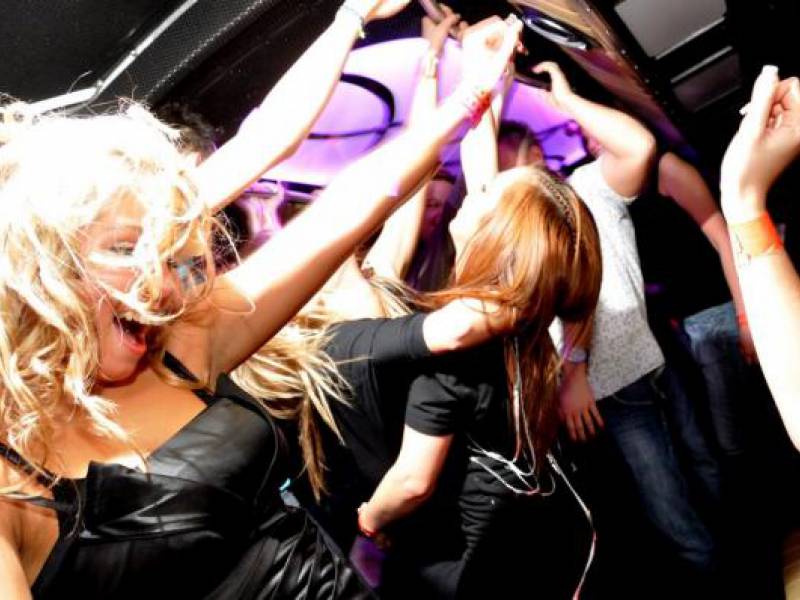 The Partybus is an interesting connection of a various number of different party types. On the one hand when you step on board you will feel the touch of luxury with the stylish interior, whilst on the other the Partybus is the ultimate entertainment system as well. The facilities on the bus include leather couches, a dance space complete with dancing pole, a 3000-watt sound system with the added option of karaoke and of course a bar. As part of this tour you can get VIP tickets to a wide variety of clubs which include table reservations and a welcome drink. This makes things a lot easier as you do not have to worry about booking the club and buying tickets as all of this is included in the price of renting the bus. Tour packages include clubs, casinos and even go-go clubs with the possibility of inviting an erotic dancer aboard this bus as well. Another cool thing is the cheap price of drinks on board, as well as the option to choose an open bar. Having your hen party on board the Partybus is a completely guaranteed way of ensuring you have a memorable night. You don't have to worry about a thing as it is all pre booked, you can even change the music to suit your tastes. All in all if you want a pre made hen night which can in no way fail then the Partybus is definitely the one for you.
Club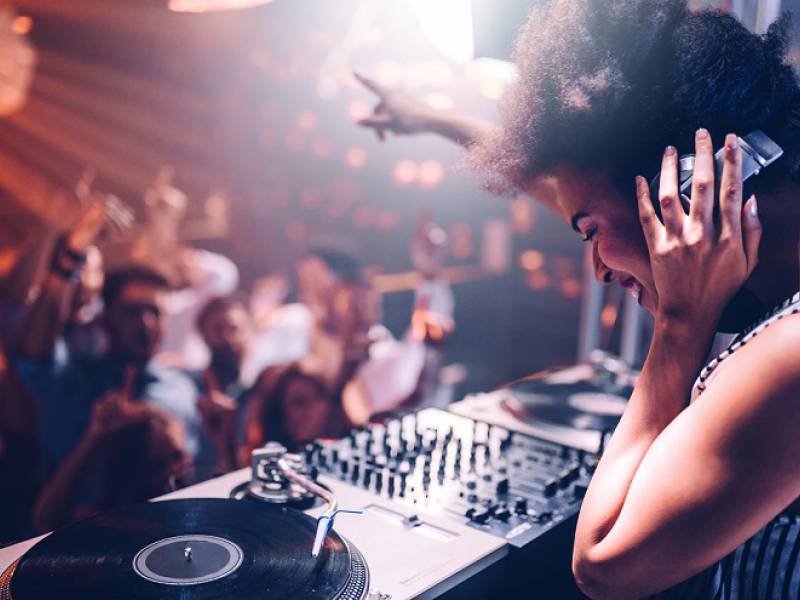 Most clubs offer the chance to celebrate you hen or stag party there, usually with a pre booked table in a VIP section and a welcoming drink included, starting from about 350 zł. The price is often relevant to the quality of the club (the higher the price, the better the club) so make sure you choose carefully and always ask how people are given the VIP room as this can often become overcrowded in some clubs which is never good. Most VIP rooms are separate rooms with different lodges for different groups. And clubs often ask for prepayment on drinks (eg. as part of the VIP room's reservation). Some clubs may also offer an open bar option where you can drink as much as you want for a flat fee (clubs are more likely to do this for hen parties than stag parties for a number of reasons). A nice gesture that a number of clubs offer is to welcome the group with complimentary champagne. If there is no open bar or drinks included the an issue that puts a burden on our pockets while partying in a club is the high prices in some of the trendier of venues. Another downside is that of course you can't select the music, so you could end up having to listen to something you don't like for the majority of the evening. Some clubs will let you add an erotic show which is bookable through Party Krakow. The show lasts approx. 20 min and the guys can dress up specially for us, eg. A policeman. Prices range from 150 zł per person to 500 zł for all people watching this show. Of course you must always check with the venue before ordering this, although Party Krakow will do this for you and have a number of clubs they co-operate with for events like this.
Hen Party at Home
When you really can't be bothered with the hassle of busy clubs, collecting money from people or organising anything then a party at home with friends is a good option. This day can vary in many ways. You may decide to take the Future Bride shopping and then take her to a surprise party. The home is also a good opportunity to have a theme with no restrictions. When it comes to staying at home you also do not have to worry about reserving clubs, VIP rooms, etc. It is worth to spend the evening in a larger apartment or single family home rather than a pokey one bedroom flat for obvious reasons. There are also no problems with alcohol in your own home. You can choose your own drinks and even have a go at making your own cocktails if you desire. Another thing which you can choose for yourself is the music, with the internet making it dead simple to put together a playlist to suit everybody's tastes. It's also a good place to play some hen games without fear of interruption.
Below is a brief table summarising the three different options to give you a clearer view of what's best. Categories are scored from 0 – 2 with 2 being the best.
So as you can see the Partybus scored the most points. This is due to a neat combination of partying in many different ways whilst the group can still party among themselves for a reasonable price. This is a compromise between the clubs and spending the hen party at home. On the one hand we have privacy like at home, on the other hand we can have fun like a club.