Mr. Vavelsky Dragon themed Pub & Beer Garden
This "ruined bar" beer garden has it all, perfectly located just off the the main square but out of earshot from the humdrum noise of the passing crowds. A serene & comfortable garden atmosphere where you can enjoy a drink or 2 with some great BBQ food cooked to order as if you were in your own home with friends. Downstairs is the Dragon's Den if you prefer something a little more lively after a peaceful & well earned rest from the day's activities. Party Krakow recommends Mr. Vavelsky for a visit during your Stag & Hen Weekend.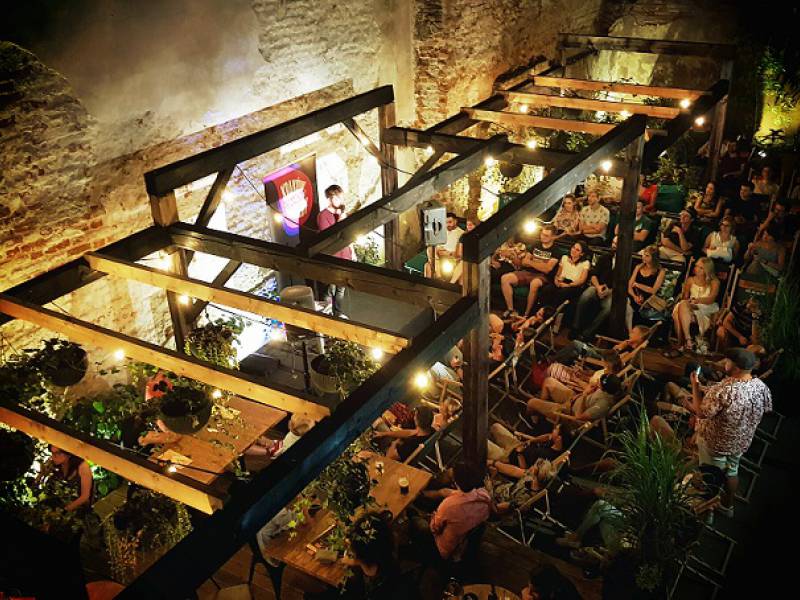 Dolnych Mlynow
Is a large area dedicated to a multitude of different pubs with indoor & outdoor seating. The various pubs offer mainstream & local brewery beers along with live music, cinema & theatre shows. It is situated just outside of 'Planty' the circular walkway around the city centre, approximately 5 minutes-walk from Rynek. It is very popular with people living in Krakow as well as tourists.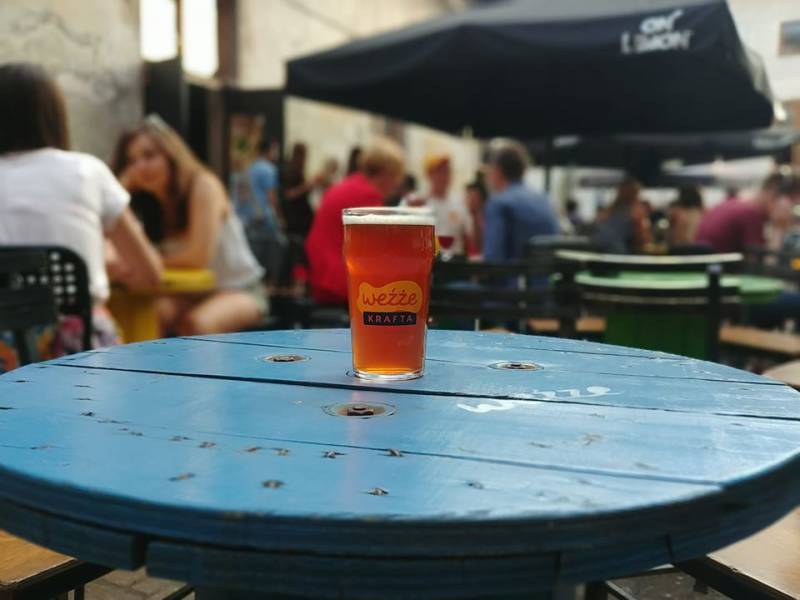 Garden Re
This popular garden retreat is next to Maly Rynek or the smaller square of the 2 Ryneks in the centre. A great place to grab a cool beer in the evening and chat about the day's events before moving onto further Krakow Nightlife activities. A secluded, tree filled garden with beer only being served in the garden with other drinks of choice being bought in the indoor pub section.