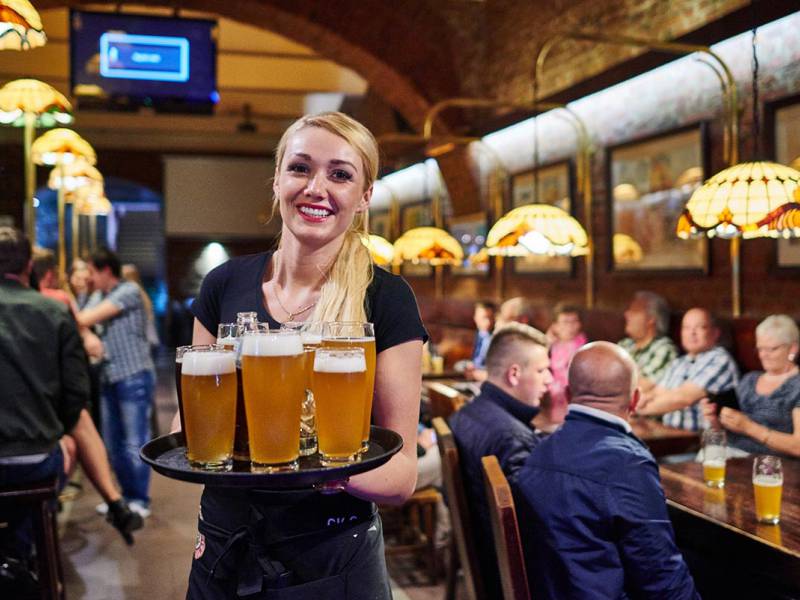 Poland offers many local family breweries of craft beers. Take time out to discover them in the pubs and restaurants which every Stag Do member should try. Let's not forget that vodka is also considered a national beverage and just like craft beers you can find some very unusual vodka combinations. If you'd like to find out more about Polish Vodkas, and we recommend trying the Magic of Polish Vodka experience, which is great but also informative !
In today's modern Poland beer drinking has become more popular whereas vodka features in the big or important occasions such as weddings. Beer, however, can make you decide where you go to drink, more and more pubs are specialising in craft beers along with the more commercial well-known brands such as Zywiec, Tyskie & Lech. Our Stag Do weekends will take your group on a guided tour of the best beer places & not only.
Trendy cocktail bars are all the rage too where you can find the usuals plus some very exotic concoctions!
Popular drinks to look for in Krakow on your Stag & Hen Weekend:
Mulled Beer with Cinnamon & Mulled Wine with fruit, both these are great in the colder times of the year.
Nurek or Submarine – A shot glass of vodka in your pint which blends with the beer as you drink.
Apart from Polish craft beers look out for Czech, Slovakian, Belgian & British craft beers, yes, there are a couple of British run breweries here.
The vodka choices are almost unlimited, straight/clear or vodka made with all kinds of fruit, nuts, grass and even gold leaf!
Myśliwska, hunter's vodka, tastes similar to gin
Wiśniówka, flavoured with cherries
Jarzębiak, rowan berries
Cytrynówka, lemon
Pieprzówka, pepper

Żubrówka, translated Bison Vodka, which is flavoured with grass from the Białowieża Forest on which the bison feed.
So, when you are here delve into the culture of drinking Polish style, it's eye opener. When drinking vodka it's best to have some table munchies around, fatty foods like the famous Polish sausage to help soak up all that enjoyable spirit and each shot goes down in one with your craft beer as a chaser.
Na zdrowie or to your health, cheers!