Krakow has recently been voted Europe's Best City to Eat In, a rich and diverse culture in culinary choices, take advantage of the many different cuisines during your weekend, Stag or Hen Party or with your friends in good food Krakow.
C.K Browar (Podwale 6/7 street) – has a mini brewery hence the name "browar" meaning brewery. This huge cellar bar & restaurant concentrates on Austro-Hungarian beer, classic Viennese & Polish cuisine. This includes delicious sour soup starters, different kinds of sausages, beef , pork & venison and side dishes of sauerkraut, gherkins, potato pancakes and cucumber. Definitely one of the best places to eat alla Polish. If you would prefer to skip having to contact the restaurant on your own, you can have your Brewery Feast organised by your dedicated Krakow Party Concierge, aka PartyKrakow aka us :)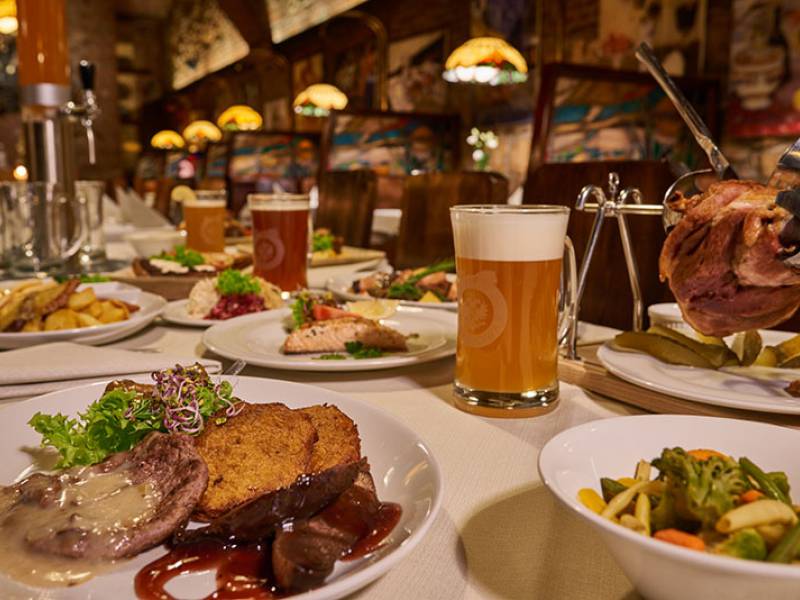 Pierogarnia Krakowiacy (Szewska 23 street) – Pierogi or ravioli like pasta with different fillings inside. This dish is as popular as beans on toast. The fillings go from minced beef to cheeses to fruits, boiled or fried with onions. The venue is functional and reflects the quick service with express 'home' delivery if required. The decor is rustic and refers to old Polish village houses. If you're a "pierogi lover" this place is a must.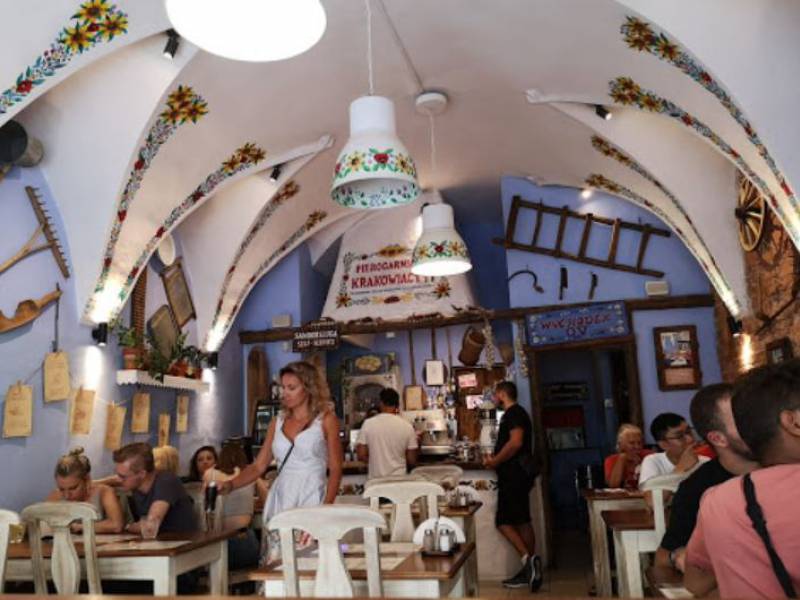 Pino (Szczepanski 4 Square) – this is a very trendy restaurant so gluten free & vegetarian options available with plenty of space. International cuisine on offer with a meat & fish menu from simple burgers to sous vide steaks.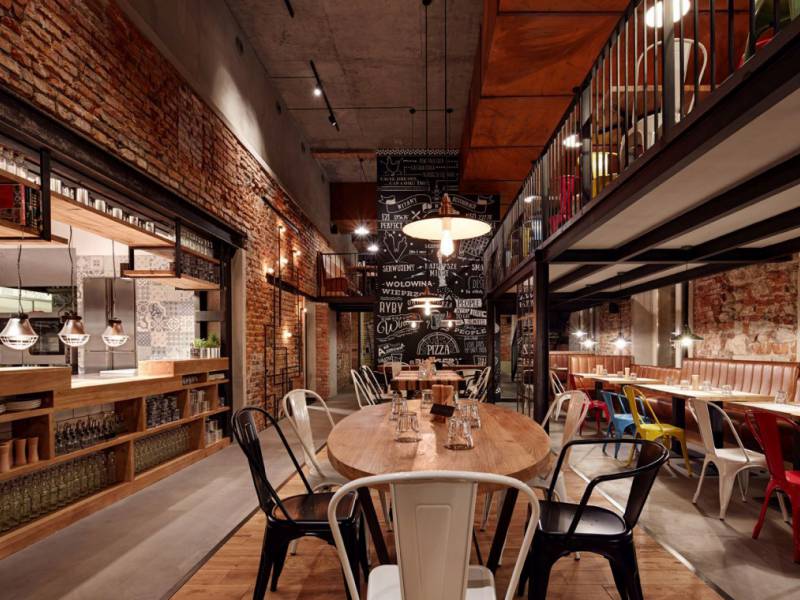 Edo Sushi (Miodowa 8 street) - the oldest running Krakow sushi place, and still probably the best or strict TOP 3 of the best sushi restaurants in Krakow. Edo's chefs have been trained in Japan by sushi masters, and they certainly know how to make their hosomaki / uramaki and other delicious sushi pieces taste great. Their stuff are wearing Japanese style kimonos, and the restaurant interior decor is minimalistic with lots of wood, shoji doors and private rooms where you sit Japanese style. PartyKrakow can also book you in for a Body Sushi session there, which can be a great alternative to a typical steak and tits stag dinner.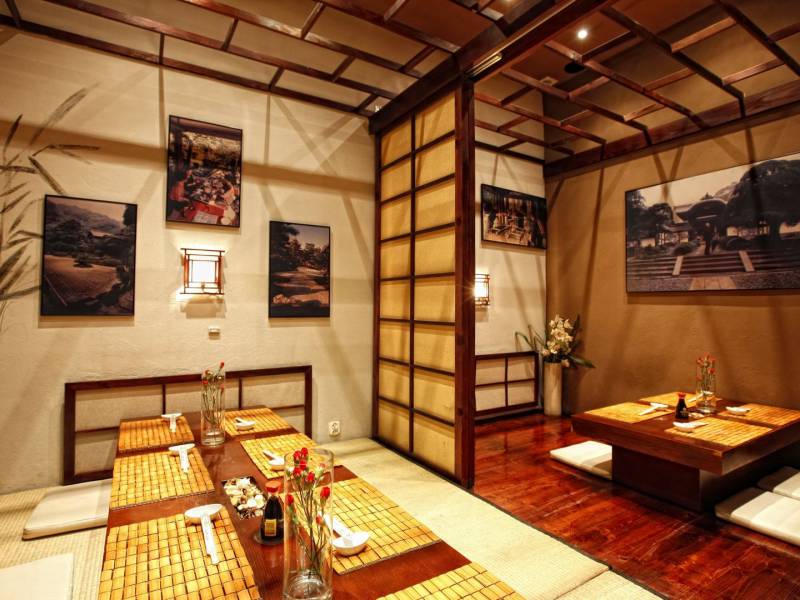 The choices above introduce you to the diverse food cultures, however, you can find curry houses, pizza parlours, Thai, Vietnames, Chinese and of course Georgian, Armenian, Ukraine & Russian restaurants along with French, Greek, Italia and even fish 'n chips plus an English Breakfast fry up! One thing is certain- you will not be starving during your stag or hen do in Krakow.
Smacznego! (Bon appetite) !