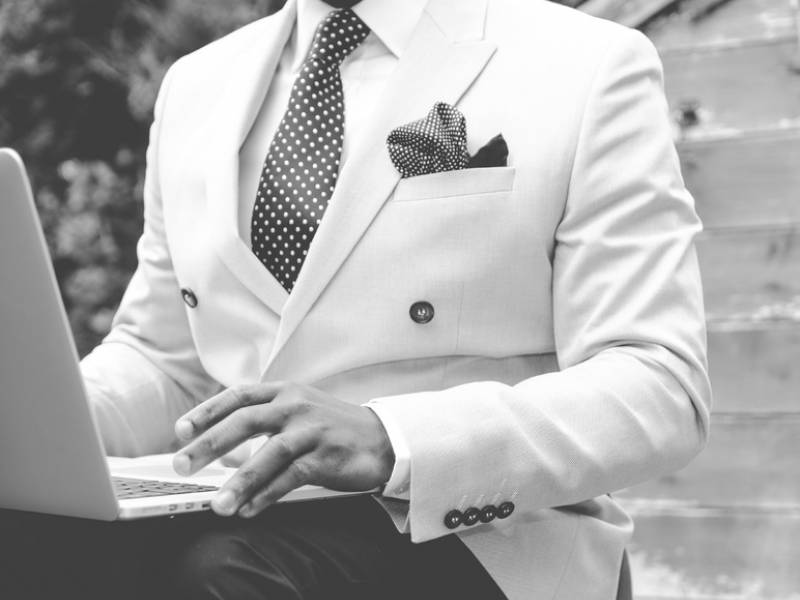 The biggest problem with a Groom Speech which by all accounts is important and expected by everyone attending, as this is possibly the only time when you need this type of speech you do not have any idea of the requirements to make it a successful one. This is a guide to how you prepare for it and deliver it to the guests without people making excuses to leave the room or stare at the ceiling in respectful despair by keeping a fixed awkward smile on their faces.
Ideally, the groom's speech should be no more than 10 minutes and delivered when the congregation has had the chance to eat along with a drink or two, especially for that uncle of yours since you were a little boy always pinches your nose or pulls on your ear with some comment on being whipper-snapper and before he does his Michael Jackson Moonwalk impression.
The layout of your speech is of extreme importance as you speak after the bride's father but before your Best Man. So the order should be something like this:
Opening line. Welcome and thank everyone present for attending and gracious thank you to the bride's father for his moving and emotional speech. Also, at this point say something humorous to lighten the atmosphere but don't point out that uncle just yet, keep it light-hearted.
Honoured Thanks. Now thank the bridesmaids and groomsmen and both Mums and give them a gift, maybe flowers or a special ornamental present to show you really care and appreciate them.
Your Mum & Dad. This is where you thank your parents for all their support and making you the man you are. Throw in a few funny situations that happened growing up but avoid making them feel embarrassed or ridiculed, not to personal but good family fun.
How You Met the Bride & Beyond. Everybody there may or may not know how you met and how your relationship matured, so, tell them your story from the first date until you proposed to her in equal measures, don't remain on one part too long. There is also room for some comical quips and jokes to keep the story from becoming to much like a school report.
Groom to Best Man. As the Best Man will give his speech after you and usually the Best Man's speech is when he humiliates you in front of everyone with some wild- over- the- top- stories. You can draw first blood by anticipating with a few jokes about him as you thank him for looking after on your big wedding day and, of course, organising your Stag Do with the most excruciating and soul destroying antics that he purposely masterminded.
Your New Wife. Yes, this is your moment to declare your love and feelings to her while everyone is a witness as you say the most beautiful words ever whilst looking into her eyes and telling her how much you love her and how she makes you feel. Quote a poem or piece of literature from someone you like or you both like and finally start to use 'we' in the conclusion of your dedication such as, 'we are going to have a great future together', use we as much as you can in context. This is also a good time to mention particular members of your respective families for their contributions and assistance to making your wedding that little bit more special and emphasising the new 'we' use again.
A or The Toast. It is usual for the groom to toast the bridesmaids with the father of the bride and Best man to make a different toast dedication. This has to be pre-arranged before anyone actually makes their speech. Each speaker makes a different toast.
Tips on Delivery. For many people speaking in public can be a nerve-wracking experience, for a groom doubly so! The trick is to practice and then practice some more and in your spare moments, again, practice. The very first conscious thought is breathe. Regulate your breathing it will help immensely. Speak clearly, not too fast or too slow. If you are using a microphone remember to not turn your head away from it. The mic must always remain in front of your mouth, so, when you are practicing before the big day use a stand-in mic (a hair brush or Toblerone packet) and wherever your head goes so does the mic. Follow these tips and you will come across as a confident speaker and fine young married man. Back to practicing, do it with a friend for feedback and in front of a mirror or film yourself to tweak it to perfection. One last piece of advice, use cue cards instead of a standard sheet of paper which can be a distraction for the wedding guests and cue cards help with paraphrasing the different sections of your speech plus if you are nervous they do not shake as much as an A4 foolscap page!
The Ceremony is Done. The most important part of the wedding day was the official ceremony, now you are at the wedding reception, time to relax and undo your top button and have some fun.
Remember to include humour, everyone loves to laugh but avoid in jokes that only a few people will be privy to and definitely avoid offensive or too personal jokes, we all enjoy a chuckle or chortle but not at the expense of one particular person who might feel alienated by it, don't worry about that uncle he will be so far gone by now that his memory is so short he thinks his hotel room is in the sauna and spa repartee.