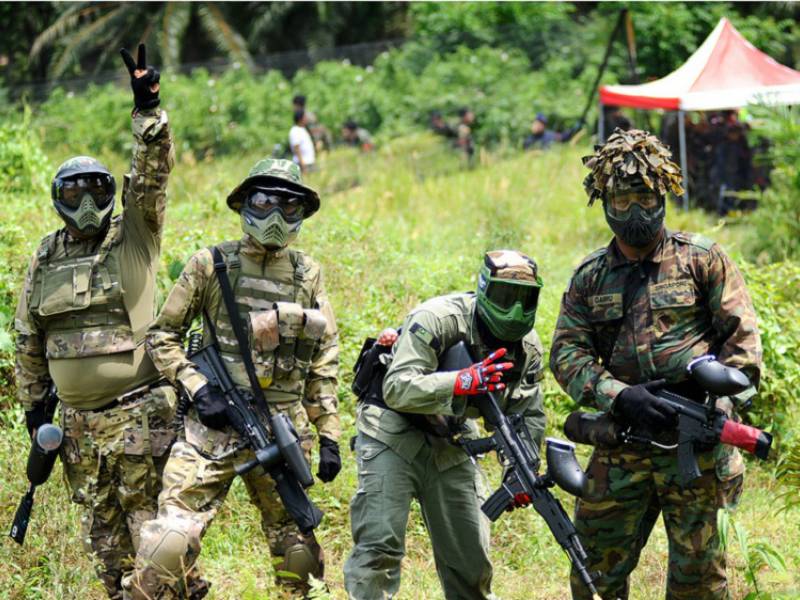 The popular activity of Paintball celebrates 40 glorious years of thrills and action that first time players to top pro-players have had the pleasure to experience. The game originated and was first played in Henniker, New Hampshire, USA on June 27th, 1981. A group of 12 people led by Bob Gurnsey who stipulated and wrote the official rules for Paintball and ever since then Paintball has travelled the world with leagues and federations being formed and although being classed as an extreme sport it is hugely popular with people who have never played it and dedicated clubs providing the activity as a sort of fairground entertainment adventure for those who wish to try their hand at this team and strategy game.
Where did the idea for Paintball come from? Well, loggers or lumberjacks as well as cattle ranchers in the States would use an air gun marker to signify trees to be cut and cattle to be branded, this particular marker gun was developed by the Nelson Paint company in the 60's to assist the aforesaid loggers and ranchers in their various duties. Many suspect that they sometimes had target shooting games and even played a kind of tag shooting game amongst themselves. This early pistol marker used gelatine balls filled with oil based paint which would not wash out, so, if they did play games their clothing would be permanently ruined. Bob Gurnsey and fellow inventors, Hayes Noel and Charles Gaines who had often discussed if city folk could adapt and survive in the country-side if forced too came across an agricultural magazine advertising the Nel-Spot Gun. This chance discovery laid the first foundations of Paintball. They devised a survival game in a wooded area that required tactical, marksmanship and stealth abilities between city folk and country folk to collect 4 flags placed in 4 separate areas, each team of 4 members, 2 city and 2 country, were attributed a different colour flag. All sorts of tactics and approaches were applied to either obtain the team's colour or eliminate opposing team members. Everyone agreed that this survival game was extremely exciting and created a real sense of being hunted or shoot or be shot type of atmosphere. Bob Gurnsey who was a sports retailer wrote an article on it for Sports Illustrated about this adrenaline pumping adventure game which he called National Survival Game, the title Paintball would come later. Bob opened his own NSG adventure zone in 1982 and struck a contract with the Nelson Paint Company on supply and distribution of the pistol marker guns, it was so successful that he created a NSG franchise which quickly spread throughout America. As with many successful business entities competitors are inevitable, so, just like the Pepsi v Coca Cola rivalry Bob had a new competitor called Pursuit Marketing Inc. that had originally tried to set up an agreement with him but failed. This new company had to find a new pistol marker gun company as Bob held an exclusive contract with the Nelson Paint Company for their pistol marker gun.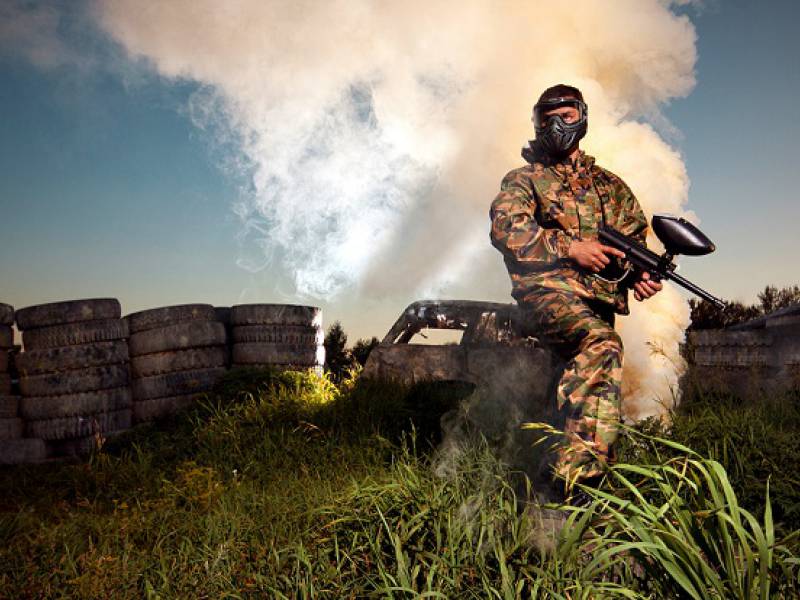 It was only a couple of years before pro-leagues were set up and included international meetings. Paintball has been regulated by most countries around the world limiting the use of compressed air or CO2 powered pistols and rifles outside of the designated and licensed zones. The weapons are considered non-lethal but strict regulations are adopted for personal safety which requires padded overalls, protective goggles and headgear worn at all times when playing. However, there have been incidents reported where people not observing the local laws or regulations were shot at by police officers who saw only a person armed with what looked like a real lethal weapon. The development in this area of replica guns such as an M.16 or AR15 assault rifle would frighten most bystanders if carried about town. There have also been cases of terrorist groups training in Paintball environments, in fact, several cases have resulted in long prison sentences for some. Paintball has a low risk of life changing injury, though there are cases of unfortunate events one being a 40 year old man who died of a heart attack when shot in the chest. Paintball guns have been used in drive by shootings and other similar incidents as without the protective gear it can hurt and some have been blinded as was one man who was randomly shot at while waiting for a bus.
Paintball has moved on from stalking in the woods to offering specialised combat area scenarios such as an urban setting with buildings and streets to manoeuvre in. The open field option with inflatable defence modules scattered about requires incredible skill and tactics to eliminate your opponents. The latest trend is the Zombie Attack where the competitors mount a trailer attached to a vehicle and are driven through Zombie Town and must eliminate the hordes of dressed up zombies before they overwhelm you. The old name for Paintball was Woodsball, this particular game is usually for pro-paintball teams and played in a real forest environment with the theme of last man standing as the winning team. To keep the sport or activity going through the winter many licensed Paintball venues have added the indoor option with various styles of playing. Speedball is one version where competitors are timed completing a course with targets to shoot at on the way.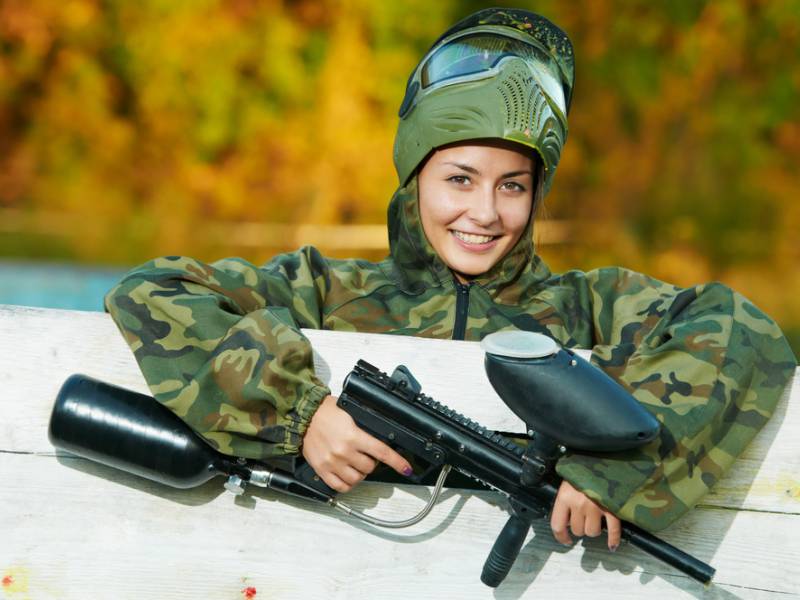 The world of Paintball is forever changing and developing, many top level players are sponsored and some competitions run for 24hrs without stopping to test the competitors stamina and resistance in battle like conditions. Military or Armed Forces have been known to use specific Paintball venues to train soldiers for particular operations. There was the story of a group of off-duty marines that were challenged by a paintball team, the scenario was the urban setting. The marines who had experience in Iraq eliminated the paintball team in record time due to there real life urban warfare training, the spectators and paintball team were amazed at the teamwork and skill.
Party Krakow offers a complete package with a Guide to accompany you and return transfers included along with 200 paintballs and all protective equipment and gear. If you try this exciting and thrilling activity and you are good at it then continue to play as the top pro-players earn on average £120,000 a year while the lower end pro-players earn an average of £56,000 a year. Worth thinking about a career change, no!