Krakow offers a lot for a weekend break even though it's only for a few days! Here are some suggestions in order for you to plan your time here. Your accommodation will probably be in the city centre so the first place you can't miss is:
Rynek Square – completely encircled by bars, cafes, restaurants & places of interest such as the Mariacki Church, Barbakan, Sukiennice with plenty of museums ranging from National Museum (you can see famous Leonardo's "Lady with the Ermine" there) to Polish wax museum. Krakow has the largest fully preserved Market Square (roughly 40,000 m2) in the world which is a trully astonishing historically fact (bearing in mind that the Germans wanted to blow it away during the WWII), and simply astonishing to enjoy the views with its cobbled streets, impressive monuments and superb architecture . The square has plenty of putdoor seating area for you to relax with a drink or two, perhaps lunch or dinner watching the horse drawn carriages. Mimes, musician, dance troupes and much more.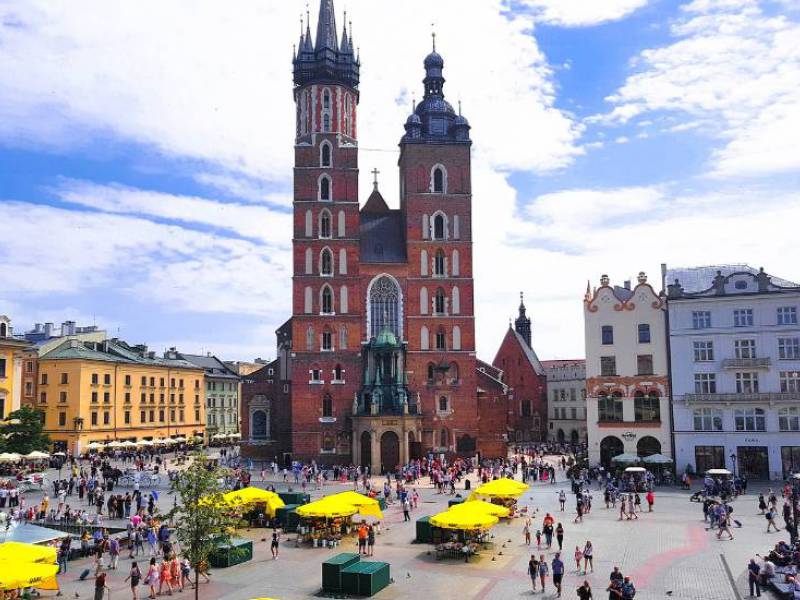 Kazimierz district – only a short walk from Rynek, has it's own personality and is a must on your to do list. This former Jewish Quarter with it's pre WW2 architecture, synagogues & museums celebrating the Jewish heritageonce once again offers a great variety of choice whether it's a relaxing time in the sun seated outdoors in the venues or a full on evenings entertainment with the many clubs in the area. Look out for the famous Zapiekanki (toasted chees rolls with toppings) and great live music & chillout bars. Thanks to Spielberg's film Schindler's List the zone has seen a revival even though it has a long history going back to 1335 when King Kazimierz gave it his name.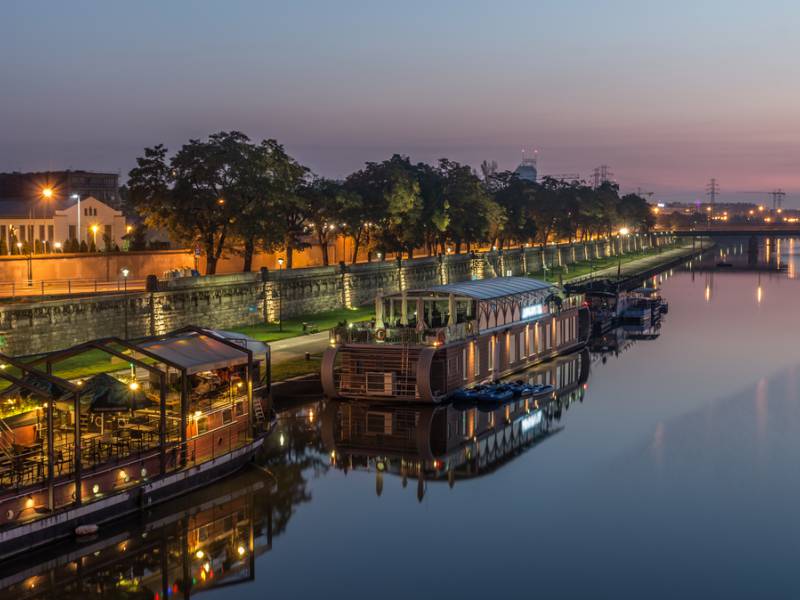 Kryspinow Beach – get away from the city for a few hours at this wonderful lake area with lots of beaches, bars & restaurants. In the Sumer there are plenty of live music concerts & BBQ Parties. You can also book your wake board experience windsurfing, jet ski or quads there,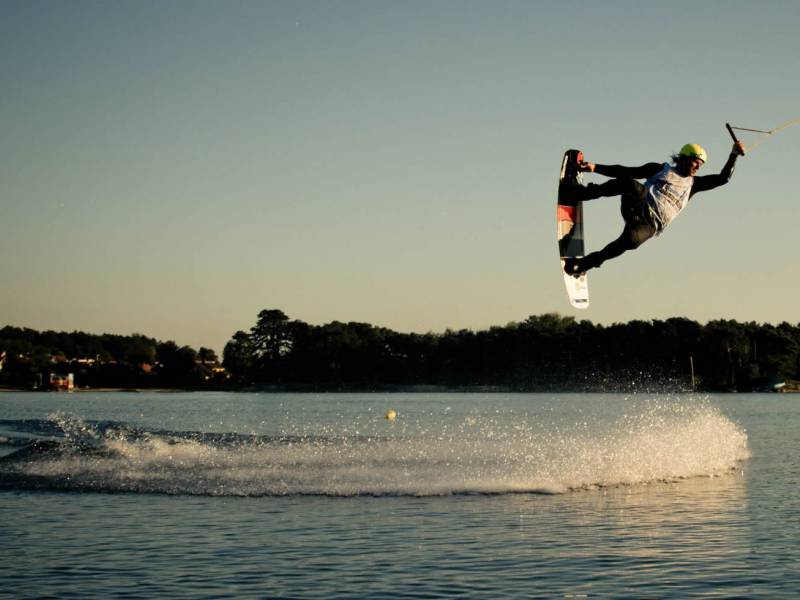 Wieliczka Salt Mine – UNESCO listed, definitely worth a visit as everything you see, touch or walk on has been hewn from salt. From Neolithic times, table salt was produced there from the upwelling brine. The Wieliczka salt mine, excavated from the 13th century, produced table salt continuously until 2007, as one of the world's oldest operating salt mines. Due to falling salt prices and mine flooding, commercial salt mining was discontinued in 1996.
It is now an official Polish Historic Monument and one of the most frequently visited attraction in Poland. Its attractions include the shafts and labyrinthine passageways, displays of historic salt-mining technology, an underground lake, four chapels and numerous statues carved by miners out of the rock salt, and more recent sculptures by contemporary artists. Even though sightseeing is not a no.1 activity for stag or hen groups in Krakow, this place is definitely recommended to visit- allow 5hrs in total for the tour. Recommended especially if you're stay in Krakow is 3 night +.
P.s- everything you see below on the picture is curved from salt (even the chendalliers !)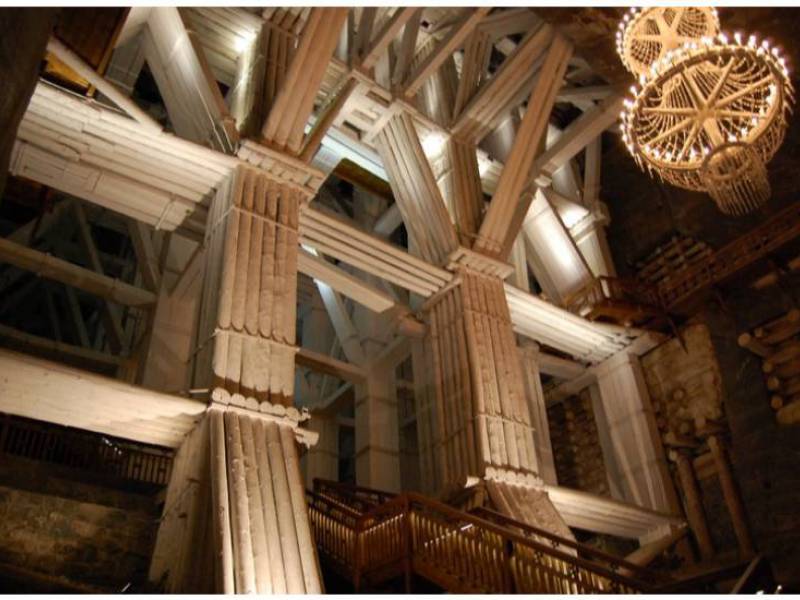 Auschwitz/Birkenau – visiting this World Heritage site that lays testament to the horrors that happened there is a sombre reminder to say the least of the inhumane treatment of innocent people. Respect & reflection are called for should you visit. What you see there during your Auschwitz guided tour will bring you down, but this "museum" simply can't be missed.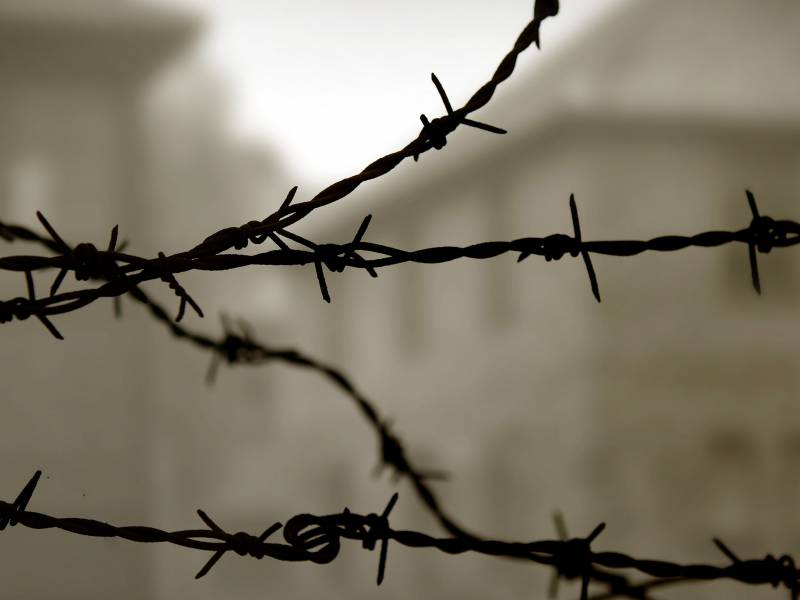 Easy to do and arrange the above day time activities all available through Party Krakow whether it's a Stag or Hen, Sports or Corporate Group we can make your weekend break unforgettable.