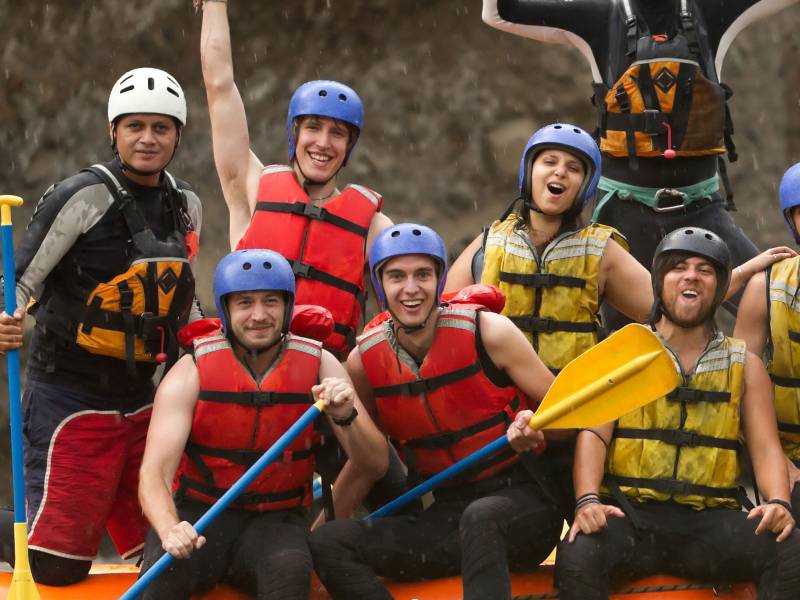 Adventure holidays in Poland Krakow may not sound new to many. However, many tourists are still not aware of the varied options of adventure activities enjoyed here at Krakow. This beautiful city is known for its rich history, charming nature spots, and diverse options of adventure activities such as camping, skiing, and kayaking. If you are looking for an adventure holiday at any European city, then look no further. Visit the beautiful city of Krakow today and enjoy an array of fun-filled activities in this scenic city.
Krakow adventure weekend
Adventure lovers will be excited to know that Krakow is close to Poland most popular ski resort Zakopane. Imagine skiing at a snow-filled arena in the pretty town of Zakopane near to the historic city of Krakow. A number of beautiful skiing bed and breakfast and ski resorts offer guest accommodation for all adventure seekers coming to the Poland's biggest ski resort. Bring your entire family for a fun-filled and adventurous skiing experience while visiting Krakow. Explore activities like snowshoeing, snowboarding, and snow tubing if you don't enjoy skiing.
Snow adventure is not the only thing that you will enjoy in Krakow. Canoeing and kayaking are some of the best activities enjoyed at Poland's western lakes region, which is close to the city of Krakow. The leafy and green regions of Poland boast some pristine lakes. Adventure seekers will surely enjoy kayaking and canoeing through the beautiful waterways of Krakow.
Even camping is well enjoyed here at this region. Some of the lakes are great for fishing as well. Some of the lakefront provinces in Krakow are perfect weekend trip destinations for families and singles alike. You can easily paddle between these waterways and enjoy canoeing and kayaking with your loved ones. Campers will also love indulging in this leafy setting of Krakow lakefront provinces in Poland.
If your craving for adventure activities is satisfied, then explore the historic attractions of Krakow. The beautiful city is home to some century-old establishments, Gothic cathedrals, temples, churches, and even medieval attractions. Krakow is a fun-loving place and you will learn more about it when you explore its historic attractions. No wonder, many history enthusiasts name this city as one of the best examples of medieval city in town. History buffs can also consider taking tours in order to explore the best Gothic inspired cathedrals, castles, and historic structures in this city.
Krakow sightseeing
You will be amazed to see some beautiful Gothic inspired establishments featuring Renaissance architecture and breath-taking sculpture. The city once served as the royal capital for a long time. Therefore, you will witness a number of royal castles and ancient homes here in this city. Taking a tour to explore the city most popular attractions including museums, galleries, and cathedrals is always advised.
There is no better place for clubbing in Poland than Krakow. Krakow nightlife, guided pub crawl or Partybus Vip tours are simply awesome and unforgettable attractions. If you are thinking about stag do abroad or a hen weekend abroad but still not sure, which destination is the most appropriate, don't hesitate – visit Krakow.