Contrary to popular belief not all stag groups just want the buzzing Krakow nightlife scene, some groups want to see Krakow itself. Whilst the majority of Stag weekends includes the full on celebrations many people like to take a cultural moment and sightsee one of Europe's most beautiful cities. We at Party Krakow offer organised trips around Krakow. Many often ask what to see & visit during their short stay in the city.
As well as being one of the hottest party cities in Europe, Krakow is also an alluring city brimming with culture and history, and a destination which attracts well over 10 million tourists per year. Krakow's main attractions are in and around the market square (Rynek) which makes it easy to navigate, there are also a number of things to see which are located away from the city centre which you may miss unless you have information prior to your visit. With this in mind I decided to write about my favourite places in Krakow both in the centre and a little way out, as well as including information on how to reach them by public transport.
Main Square (Polish: Rynek Główny)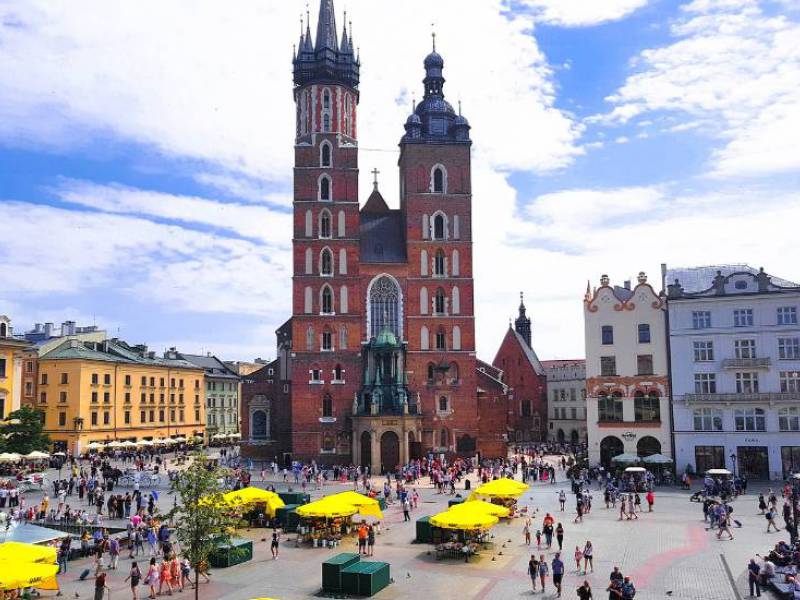 The first stop on any trip to Krakow should be the main square. To be honest no matter what the purpose of your visit to Krakow, it's pretty difficult to miss, as at roughly 40,000 m2 it is the largest medieval town square in Europe. As well as being the largest in Europe, it is also one of the most picturesque with its cobbled streets, impressive monuments and superb architecture making it the perfect postcard picture for Krakow. It's also home to the Krakow underground museum which is dedicated to the history of Krakow with a number of fascinating exhibitions on display. Entry to the museum incurs a small cost and there are guided tours arranged which means it's best to book a pre-organised time the day before.
Wawel Castle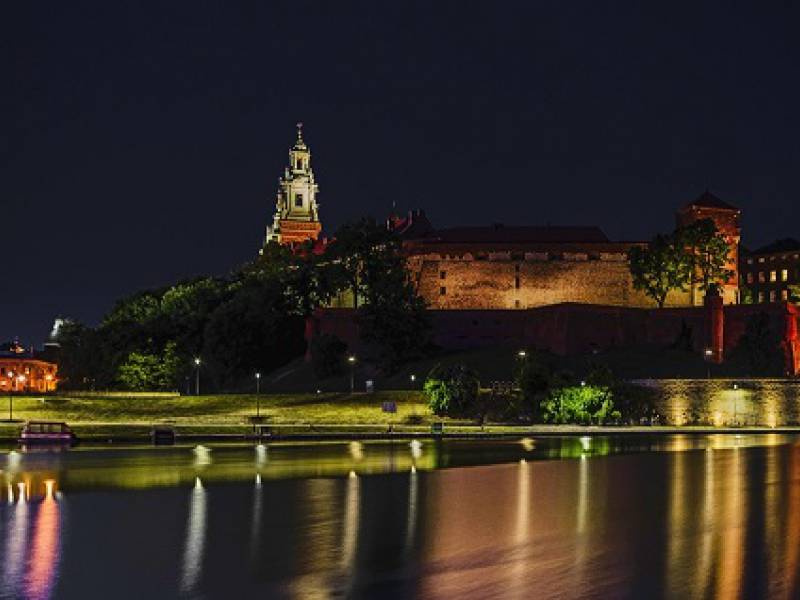 One of the things Krakow is famous for is its gothic castle which has become a symbol of Krakow around the world. There are a number of different sections to the castle, as well as some famous statues situated in the area such as the Wawel Dragon which breathes fire every few minutes making for a great photo opportunity. It can be easily reached on foot from the main square, and you can also take tram numbers 6, 8, 10, 13 and 18, getting off at the stop 'Wawel'.
Vistula River (Polish: Wisła)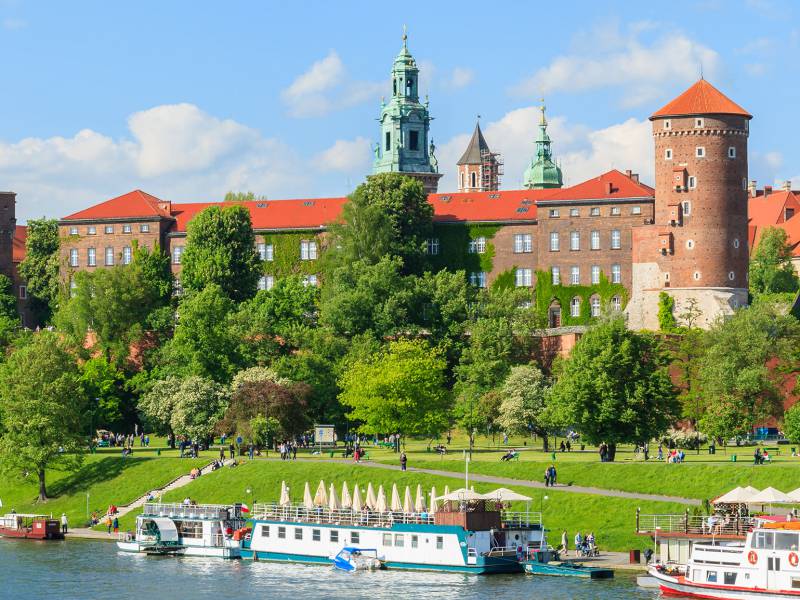 If it's a sunny day then it's definitely worth taking a stroll down by the river. There are also a number of boats offering cruises for the price of about 5 GBP per person. There are also a number of stationery boats moored along the river bank which have been converted to bars and restaurants which make them the perfect place to sit outside and enjoy a cold beer whilst sitting in the sun. The river can be easily reached on foot from the centre of Krakow, or you can jump on the 18, 22 or 52 tram getting off at 'Centrum Kongresowe.'