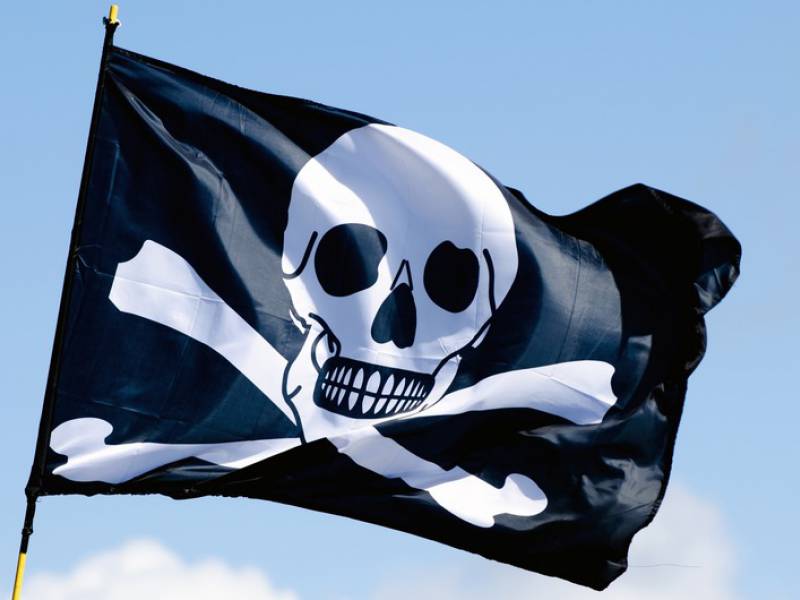 Krakow is a fantastic fun city but as in any popular holiday destinations there are the scammers on the prowl looking for easy targets plus the local laws and regulations in effect. Although many steps have been taken to safeguard visitors there are still reports of people falling fowl of the rip off merchant's scams. Maybe you are familiar with some of the scams, however, knowing beforehand the local scene can prove to be a great help in making you nights out memorable in the positive sense. This is a guide to highlight the warning signs to avoid the shock and loss of money and enjoy your stay in buzzing Krakow to the max!
The following are not scams but essential knowledge to avoid a fine from the local Municipal Police or Straz Miejska:
No drinking alcohol in public (except for designated places such as beer gardens, etc...), for you it may be normal to drink alcohol in public back home but in Poland it is against the law. Naturally, the local Straz will intervene especially in the city centre with groups of people drinking in forbidden areas.
Also, crossing roads without the use of the appropriate road crossing spots, jaywalking as the Americans call it brings about an inconvenient fine if caught.
Krakow has an excellent tram system to quickly move around the city, so, if you do use it remember not to smoke at the tram/bus stops even if it looks as if it is in the open air, you would be deemed very unlucky to receive a fine for this one but it does happen and, of course, no smoking on public transport.
When entering a tram or bus make sure you validate your ticket, as only buying a ticket is not enough to avoid fine
Krakow has the latest technology for contactless payment with all different kinds of devices but if you need hard cash and go to an ATM check the exchange rate and bank fee for the transaction as it could work out very expensive for you.
If you are exchanging Sterling on the spot in Krakow then be aware that Scottish and N.Ireland banknotes have a much lower exchange rate than Bank of England banknotes outside of the UK. Also banknotes which have any faults (slightly torn, written) exchange at lower rates.
Majority of exchange offices in Krakow (locally called "kantor") offer good exchange rates and charge no commission. In our own experience if you plan to exchange money in Krakow city center it's best to use "kantors" in Slawkowska street rather than in Florianska or at the Market Square directly. Also Balice airport exchange office usually offers much poorer rates – but it's a "common thing" that airport exchange offices in majority of destinations offer poorer exchange rates
Taking a taxi incurs the well-known trick of overpricing, all taxis in the centre are from bona fide companies as there are strict controls on rogue taxi drivers but always check to see if the vehicle is a registered taxi service or you can opt for a very efficient Uber or FreeNow service in Krakow. Only registered taxis can enter the city centre which is inside Planty, the pedestrian walkway which circles the centre. Double check taxis that are outside Planty or close to it.
Moving on from this we look at the real scams you may uncomfortably experience.
The Flower Offer, young children on the streets will give you a rose then show you a fake picture of someone terribly ill, usually saying it's a relative and can you help with a donation for an operation, do not hand over any money under any circumstances and quickly walk away, not to be confused with the legitimate adult flower sellers coming into cafes, restaurants and pubs.
The city centre is referred to as the Old Town and its streets are populated with promoters for restaurants, clubs, excursions and local drinks bars. There are two types to watch out for the street promoter offering "hard to believe" cheap booze and the other being Strip club entry or Gentleman's club entry. DO NOT accept their too good to be true offers! The cheap drinks bar promoters take you to the place where you may be charged extortionate prices and if you refuse a minder will encourage you to pay up. The Strip Club promoters take you to the venue where upon you are persuaded to buy a drink by the club girls and usually it is spiked, you find yourself on the street dazed and confused with your receipts stapled to your clothing. You then find out that your bank account has been cleaned out and you don't remember a thing - weekend ruined. It's the infamous case of Cocomo strip clubs, which have unfortunately taken over another brands of strip clubs, so we strongly recommend using our VIP strip club entry activity offer so you could be sure you are taken to a stag friendly place, and you are looked after by a professional Stag Rep. You can also book our Pub Crawl as strip club entry is included with the pub crawl. Plus it's very convenient, especially on the first night to acclimatise and our Guides offer advice and local knowledge on the dos and don't in Krakow. We also work with trusted Strip Clubs and expressly advise you to use our services to enjoy a few hours in a Strip Club avoiding, sometimes, very distressing circumstances. However, should you go into one on your own initiative then never hand over your debit/credit card to strip club staff, better pay in cash and do not get isolated from your group, as otherwise you become vulnerable to losing your entire bank contents.
Some more awareness is needed when ordering drinks in the dance clubs in Krakow - always ask for the price before ordering as the bar staff are instructed to sell you the most expensive one if not specified. Knowing this can save you a lot of cash during the evening.
Another sneaky trick is when they ask you to repeat the transaction with your debit/credit card as it failed to pass- do not repeat the process as this is a scam to register multiple transactions at the same time for one drink, use a different card if possible to interrupt it, and ask for the receipt which states that transaction failed. This advice applies to any venue that ask you to repeat the insertion of your PIN again.
If you are seeking to buy drug related illegal substances then do so at your own peril as Krakow's drug scene is of low quality or over cut and sometimes even fake drugs that can leave you feeling really ill and ruin the whole time you are here trying to recover from it. Polish craft beers and good Polish vodka is a good enough drug in itself.
Krakow is a vibrant and animated city with its two key areas the Old Town and Kazimierz, the Jewish Quarter where you can party until the sun comes up as there are no official closing times for bars and clubs. To enjoy your visit to the max whether it is a Stag or Hen Do, a sports group on tour the above advice is to aid you in taking away the positive memories of Krakow that has a magnificent history and loaded with modern activities and fun loving cosmopolitan people. Krakow in recent years has attracted over 14 million visitors per annum and been voted Best European Destination to Visit along with the title of European Capital of Gastronomic Culture and although a very small percentage remain victims of the scams the majority have a splendid rip-roaring time here. So, it is important that we send the right messages to all who visit and ensure everyone has the best opportunity to enjoy the charming and enchanting atmosphere of Krakow.