Krakow's extraordinary multicultural choice of cuisine is second to none and that's why Krakow has been voted as European Capital of Gastronomic Culture along with many recommendations in the famous Michelin Good Food Guide. The Polish culinary dishes are influenced by Highlander, Ukranian and Jewish recipes as well as international flavours in the mix which many top chefs use to create and blend all styles of cooking with they say is aided by the top quality local area products and ingredients. You can travel the world in Krakow just by visiting the vast amount of restaurants representing all five continents of the world or the culinary world can visit you as many offer online delivery. One astounding fact should you ever be in Krakow, is the amazingly high standard of Street Food culture although the major international fast food chains are available you have to try Krakow's version of truck burgers and kebabs alike.
The food trucks congregate in in the Jewish quarter of Kazimierz on the weekends and special occasions. The kielbasa or Polish sausage is a world of goodness in taste and choice, so much so there is a special van which serves grilled sausages from a vintage blue ZSD Nysa truck, you get a huge sausage in a sour-bread roll and a communist era soda for next to nothing at Kielbasa Rozna pod Hala Targowy. This kielbasa van is so famous in Krakow that local companies hire them to provide catering for their events and staff gatherings.
Not far from Hala Targowa, in Plac Nowy there is the legendary "zapiekanka" which is sold by the 100s to revelling pub and clubgoers in the area. Tt's a toasted baguette with cheese similar to Welsh rarebit but with extra toppings.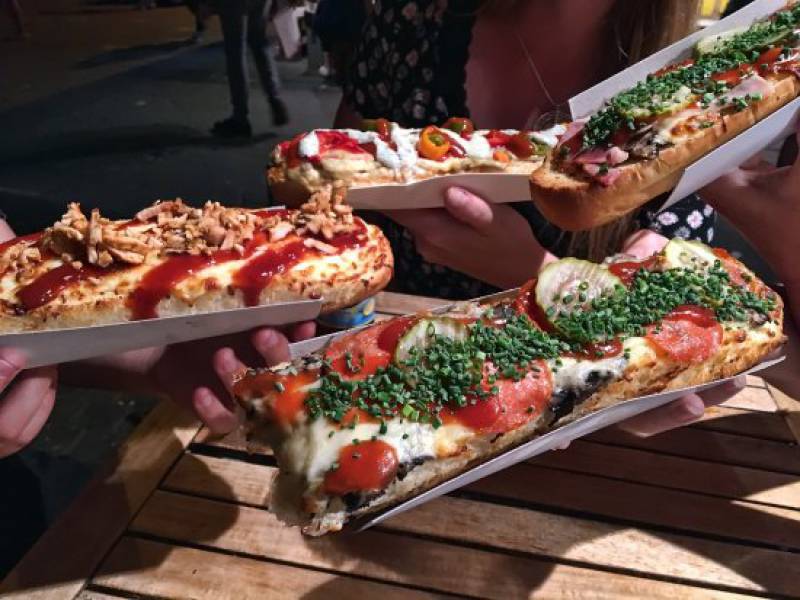 The mighty beefburger is a worldwide favourite, in Krakow there are some local street food options that will delight you. Try one of the typically Polish style burgers the Maczanka, a Krakowian pulled pork recipe with all the added extras on the Andrus Food Truck on Skwer Judah or Judah Park. If you like jacket potatoes then look for Pan Kumpir's truck because they do something quite special and take the jacket potato to a tastier level.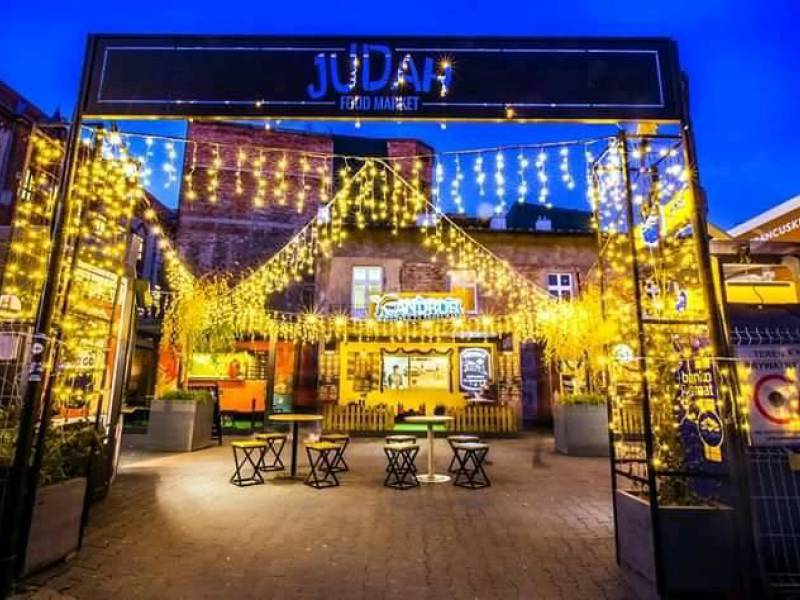 If you prefer to eat seated then the long benches and tables in Moa Burger near Maly Rynek serve a variety burgers, 100% beef while you wait with all trimmings. Deeply satisfying and plugs the hunger hole as they are massive plus vegetarian burgers too.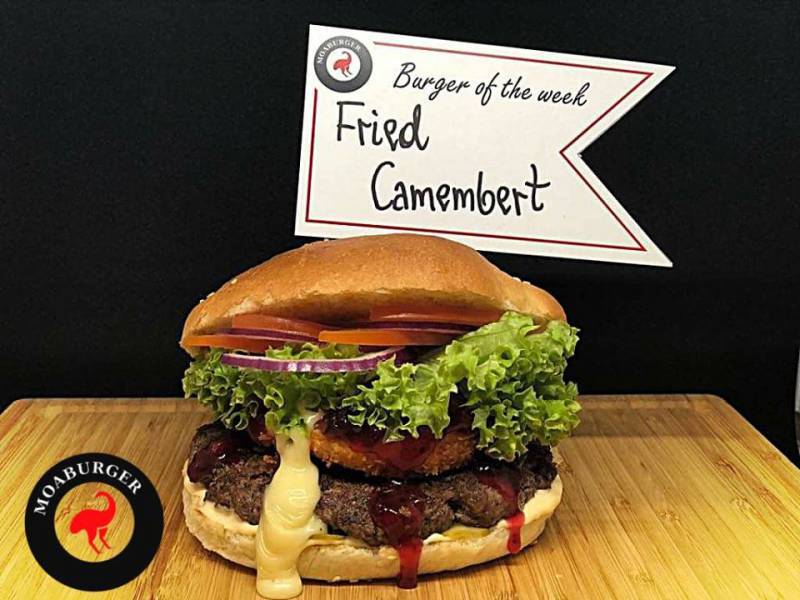 The Shrimp House in Starowislna street as the name indicates offers shrimp recipes cooked in different ways with sauces, pasta & exotic ingredients from around the world. Easy to choose from menu and even prosecco to accompany your choice either seated, takeaway or home delivery.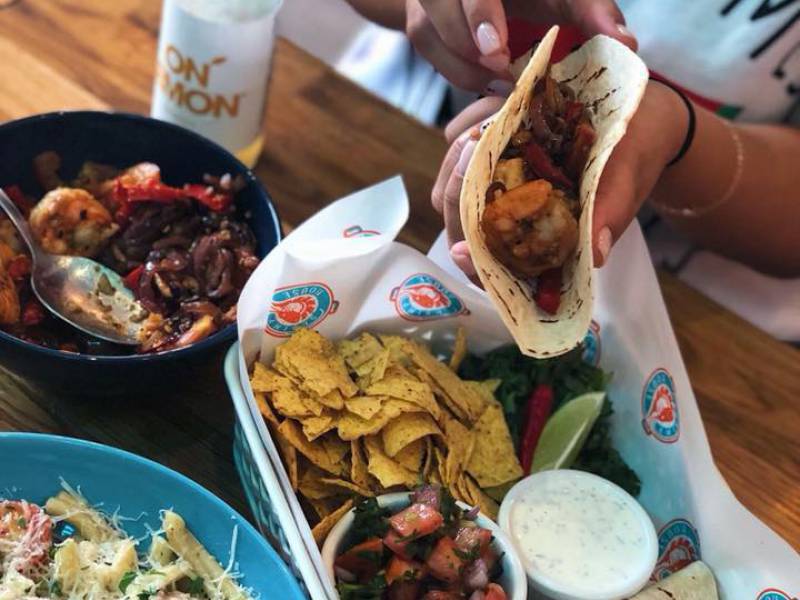 C.K Browar in Podwale street which is just of the Main Market has its own micro brewery as well as the cellar bar & restaurant which concentrates on traditional Polish cuisine. This includes delicious sour soup starters, different kinds of sausages, beef , pork & venison and side dishes of saurkraut, gherkins, potato pancakes and cucumber. Definitely one of the best places to eat and drink Polish style for Krakow stag do groups.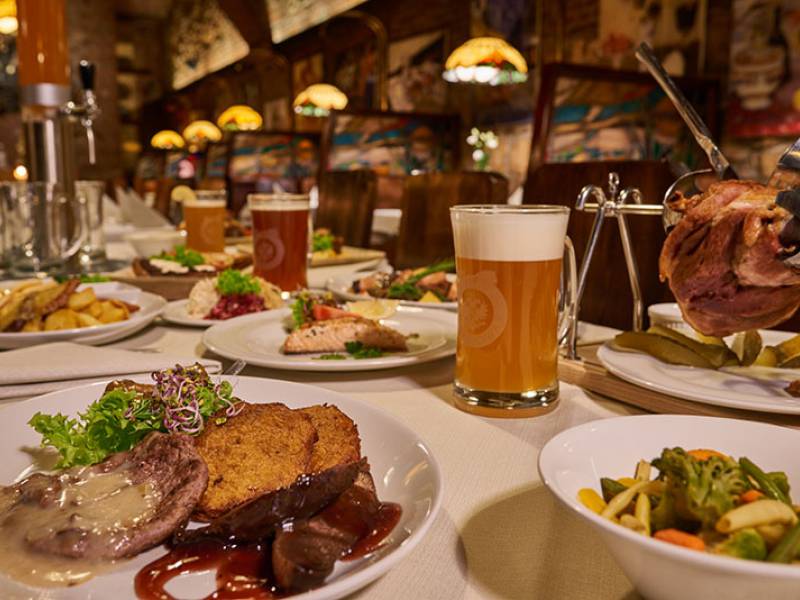 Another popular Polish dish is the Pierogi, and Przystanek Pierogarnia is a small corner shop selling pierogi or ravioli with different fillings such as minced beef to cheeses to fruits and can be boiled or fried with onions and sauces. This place is ultra small and ultra popular both amongst locals and tourists. You can also try "racuchy" there, or Polish "barszcz czerwony" (read more about Polish cuisine HERE )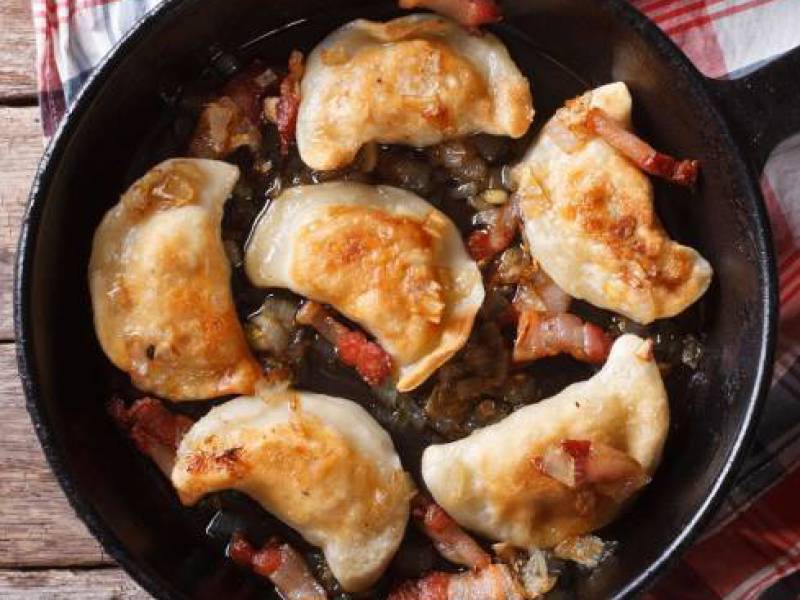 Moving towards fine dining we have a very trendy restaurant Pino with plenty of space and situated in the Old Town (Jagiellonska street) - fantastic international cuisine on offer with a meat & fish menu from simple burgers to salmon, coconut cheese and gluten free, and vegetarian options available.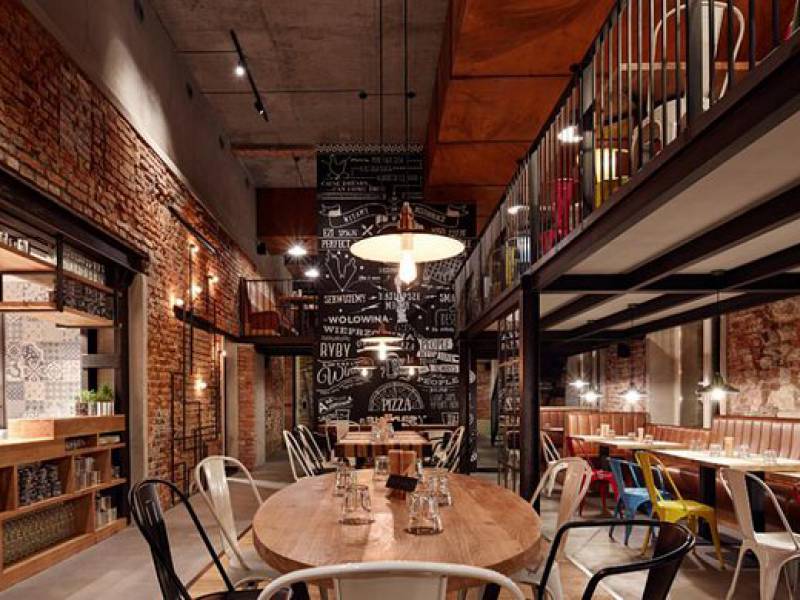 Miod Malina or Raspberry Honey offering Polish and Italian cuisine, fine wines and excellent service in stylish décor and furnishings. On the square itself a local frequented restaurant is Wentzl, serving high cuisine, Polish and international recipes elegant surroundings. The choice of desserts there are absolutely amazing and make a reservation too.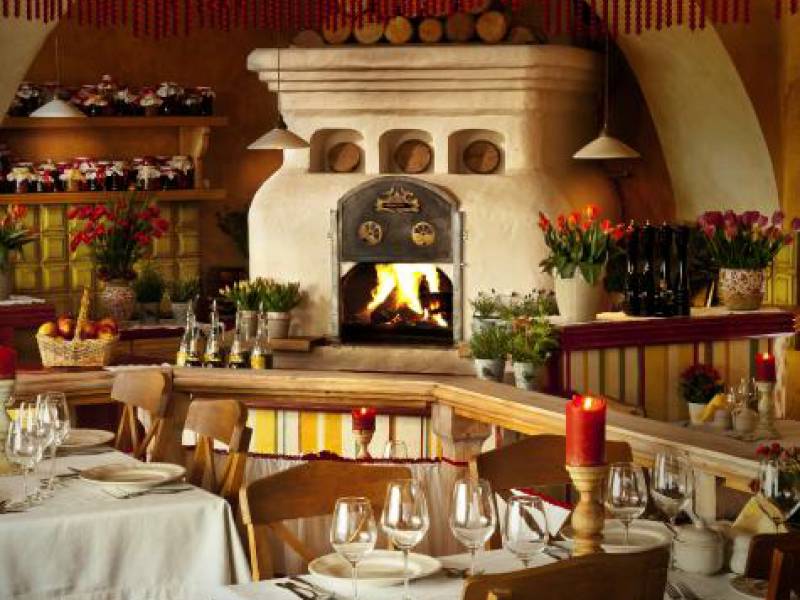 For a simpler style more casareccia or home-made cooking in traditional rustic surroundings then you must go to Babcia Malina with some very wholesome dishes as popular as roast beef. The food is so good even celebrities go there and their autographed photographs are displayed on the walls. To further the options on fine wine and dine restaurants we have Leonardo, specialising in Italian cuisine in very romantic and stylish décor and Pimiento for some classic Argentinian dishes or for that ever so tasty Jewish casareccia cooking try A Long Time Ago or Dawno Temu Na Kazimierzu or Klesmer Hois also offering Jewish culinary delights.
In line with today's modern demands Krakow has a high number of vegetarian or vegan outlets and most restaurants and food trucks include a vegetarian option or alternative. The following are in the heart of Krakow's busy city centre, Bhajan Café is both veg & vegan, Krowarzywa Vegan Burgers and Kebabs very popular and has a lots of vegan foodstuffs and drinks, Chimera Salad Bar with a selection of vegetables, salads and quiche served buffet style and Pizzatopia offering build your own with vegan mozzarella.
As mentioned earlier due to the wide choice of world culinary choices you will find everything you desire in Krakow Asian, European, Americas and Middle East restaurants. Authentic Indian curry, Thai seafood, Japanese sushi, Vietnamese vegetables, Mexican tacos, Chinese egg fried rice, British fish & chips, Russian caviar, Italian pizza and many, many other delicacies too numerous to list but too delicious not to try. One thing is guaranteed in Krakow is that you will eat well no matter your choice of food. Bon appetite or Smacznego (smatch-nay-go)