Everybody knows that Poles are good at drinking but is it only vodka they drink? Find out what other spirits people in Krakow use to get themselves "oiled" in our guide to Polish drinks.
Strong, slim and very long. Beer, beer and more beer. (Piwo pron. peeve oh) There is enough of a variety to hold a dedicated swiller's interest and the quality is very high. Till 2010 beers were usually of the lager type but with a fuller flavour. Since 2010 Poland has been a part of beer revolution and nowadays plenty of craft minibreweries have opened brewing IPA, APA, and many different types of the golden potion. Beer in Poland is also cheap by British standards being about 1- 2 GBP for a half litre "pint". But a word of caution, the average beer is around 5% proof so take it easy! The dark beers (porters) are a great winter warmer being around 8% alcohol and pack a kick like a mule. Most popular beers in Poland are: Lech, Tatra, Tyskie, Okocim, Zywiec and Zubr, however there are plenty more local breweries which offer excellent beer for real beer lovers.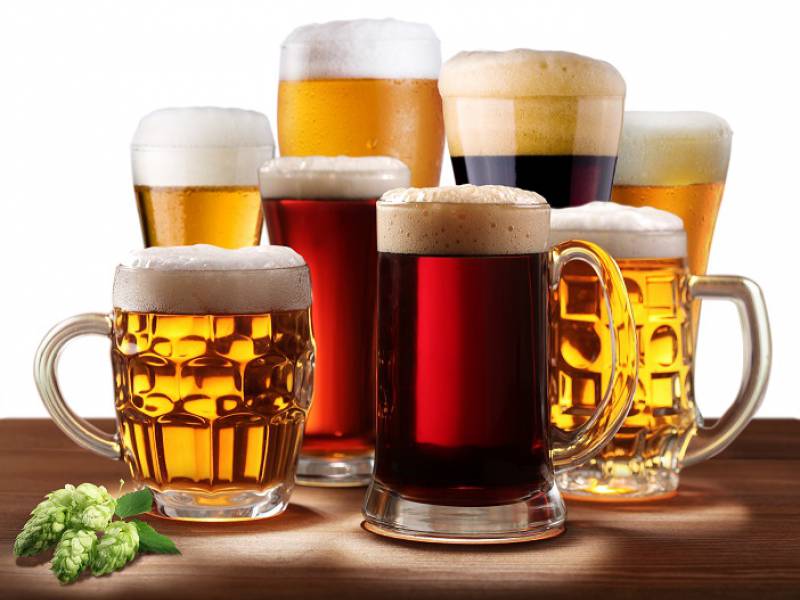 2. Let's neck in. A unique Krakow opportunity is the beer brewed on the spot in our microbrewery. It's delicious, fresh and lively and is served in 5 litre tabletop tubes (giraffes) from which you help yourself from a tap in the base. Great with food or on its own, the Polish pint is a must.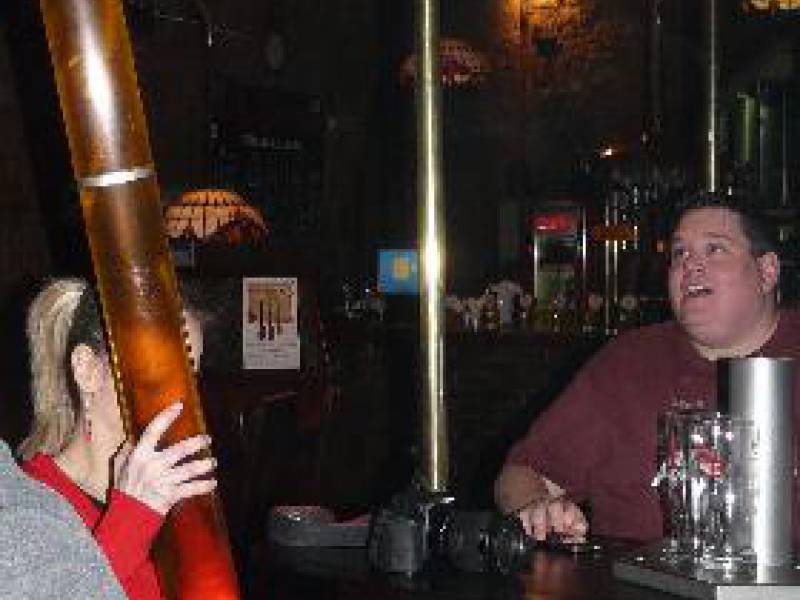 3. Cold comfort or welcome warmth? For the winter reveller, a fantastic way of getting warm and in the mood is hot beer. It sounds crazy but it's a heady concoction of good beer heated up with cinnamon and raspberry juice. It's often offered with an optional shot of vodka. The flavour is unique but this is a seriously easy way to get plastered.Serving tips – heating beer the traditional Polish way :
2 bottles (each 0,5 l) of light beer
A piece of cinnamon
3-4 cloves, 2-3 yolks, 3-4 spoons of sugar
Heat the beer with cinnamon and cloves but don't boil it! Mix yolks with sugar to a creamy consistence. Slowly, still stirring, pour the yolks into heated bear. Cover the pot and warm it on low heat till it thickens but do not let it boil.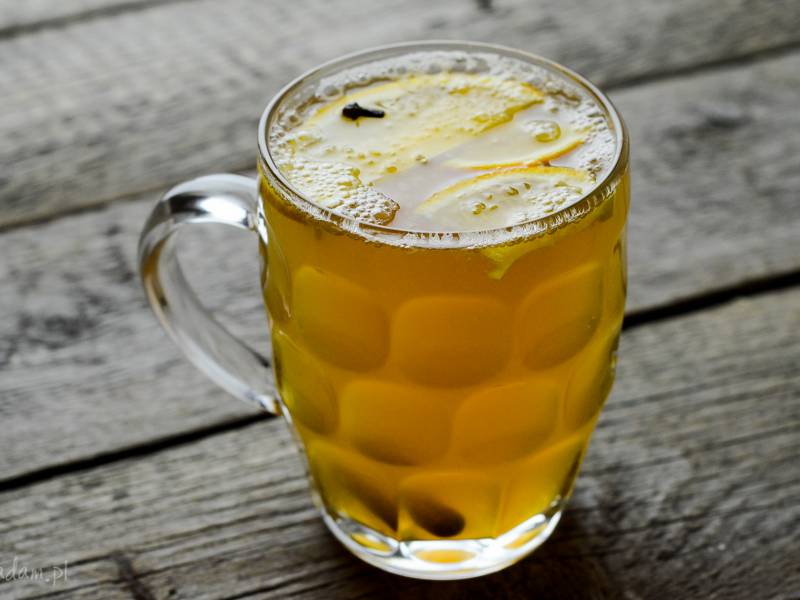 4. Merry / boozy Christmas ! Another extraordinary way of getting plastered on a late winter evening in Krakow is trying local "herbal wine" called locally "Grzaniec Galicyjski". It's a traditional mulled red wine with added spices and herbs, traditionally enjoyed during winter, and especially around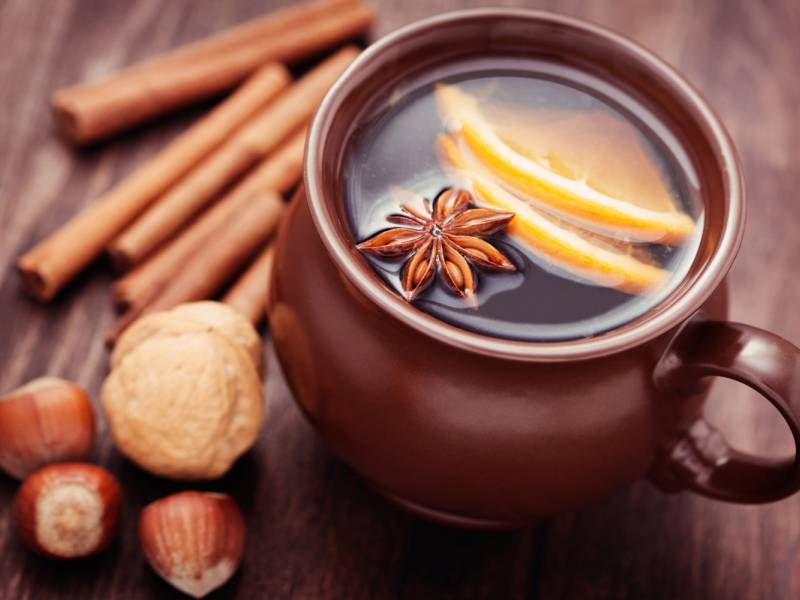 Christmas, to warm you up. Serving tips: Buy a bottle of "Grzaniec Galicyjski" and pour wine into a pot or a mug, heat it up on a stove or in a microwave to a temperature of 60-70 degrees C( 140-160 degrees F). DO NOT BOIL . Now You can enjoy a natural medicine against winter cold. A great drink and easy to prepare !
5. A short, sharp shot. Poland is the best place in the world for the voddy drinker. Wonderfully cheap, it's great on its own as an ice cold shot or in a variety of mixed bevies; vodka is the stag parties lubricant! It is also flavoured with a surprising variety of things and these are widely available in bars and restaurants. There are loads of brand names but probably the most popular and renowned Polish vodkas are : Krupnik, Saska, Wyborowa, Zytnia, Chopin and of course the "Zubrowka" of which you can read just below.
6. You want some green ? Can you believe it? There is even a vodka that smells of a freshly cut lawn! Sounds whacky until you realize that it is bottled with a blade of grass in it. This gives the drink a nice sweetness and it as fantastically refreshing served over ice with a good measure of apple juice.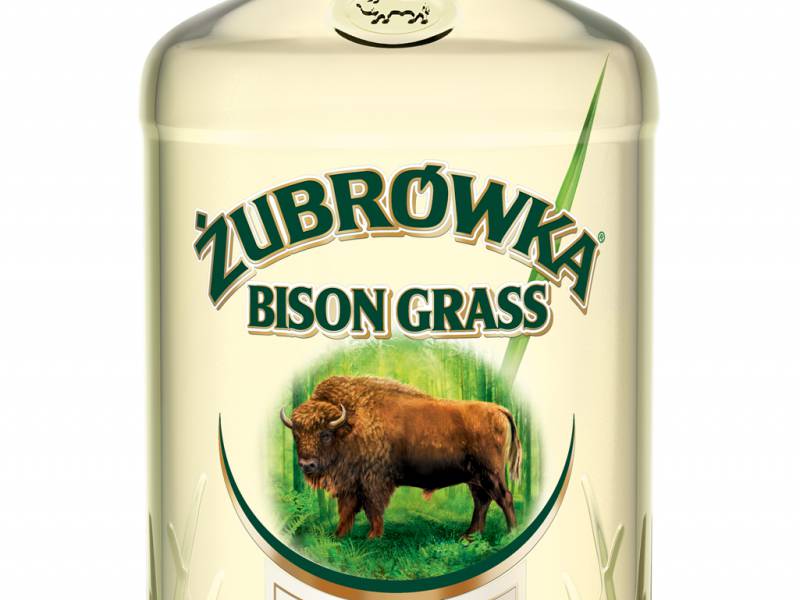 7. Fruity firewater. Polish people are creative when it comes to distilling and brewing. The climate allows a large and varied fruit harvest but, sadly, they've never got into cider. But an interesting shot is made from plums and is known as sliwowice (pron slivovitsa). It's a clear and fiery drink which can be very strong indeed – up to 80 %! It needs to be treated with care!
8. Who lost their cherry? Polish cherry liqueurs are made from fresh cherries with natural flavor and fragrance. They have a pleasing mild bouquet, sweet cherry taste and noticeable flavor of almonds. Drinks with those liqueurs can be served straight or as a component of cocktails. It is highly appreciated by ladies who avoid strong alcoholic drinks. Best served at room temperature in liqueur glasses with coffee and desserts.
9. Sweet as honey. Polsih Mead is a Poltorak Miod Pitny, what means that it is made from 3:1 proportion of honey , water and alcohol. It's not very strong but has incredible intensity, aroma, and depth of flavor, balance, length and sweetness. It is most definitely for dessert or by itself. No words can fairly describe its sweet, complex flavors with hints of raisins and it's huge warming effect. Drinking is believing.
10. Beware of the dog! If you fancy something that's spicy and a bit on the wild side, the "rabid dog" (or "wsciekly pies" as the locals call it) be just the ticket. Try this for size – a generous shot of vodka, shot of raspberry or grenadine syrup then a shake of tobasco. It's actually a nice drink and not as painful on the throat as you might imagine and you don't end up barking!