Let's get the economy going again with a charitable endeavour that those who participate are justly rewarded with all of the activities denied in 2020 that include having a drink with friends, going to watch your favourite team and even a long weekend break abroad. Virtual and cyber meet ups was a novelty to begin with but as we evidently learned and became aware of that face time is no substitute for face to face time and to kick back with your mates became the empty and boring computer click back without your mates munching Doritos avidly.
2021 is preparing for normality and so should you, the year plus glitch of postponements on the wedding and subsequent Stag & Hen Dos is coming to an end. Your Stag Do is on for 2021 and you deserve to go on it, you earned it. Still not convinced then here are further reasons why you need to go on a Stag Do in 2021.
Pub Crawl: There is no stronger alternative vaccine after your virus jab on this planet than a pub crawl. Beer, banter and taking the Michael are excellent remedies to bolster the immune system especially when intoxication heightens your pain threshold and you can even survive a blizzard dressed only in a short sleeved shirt at 4 am in the morning. The Krakow Pub Crawl has many built in bonuses such as free vodka shots and free entry to a dance club when the crawl comes to a finish plus being escorted by one or two female reps according to the group size. The reps are gemmed up on all the local venues and will provide essential advice on how and where to go during your stay. Krakow has 2 main areas, the Old Town or city centre and Kazimierz or Jewish Quarter, to fully explore the unique and charming pubs it would be better to dedicate an evening to each zone. A lot of the pubs are also clubs and some have a restaurant service too. Your rep is with you for 4 hours but you can keep it going all night as there are no official closing times, so enjoy your well earned pub crawl from dusk until dawn in Krakow.
Vodka Tasting: Poland has a great history on the origins of vodka even though many associate vodka as being a Russian beverage, in fact, vodka is Polish and was exported to Russia as early as the 8th century. It became a large scale production commerce in the 1600s but suffered from Soviet propaganda after WWII. Poland has many high quality vodka producers and continue to increase its market share since 1989 when Poland regained its independence from the now defunct USSR. Reserving a vodka shot session with platters of drinking snacks served by a pro-barman telling great stories of each vodka shot's history makes it the best history lesson ever. This event can be taken during the pub crawl too.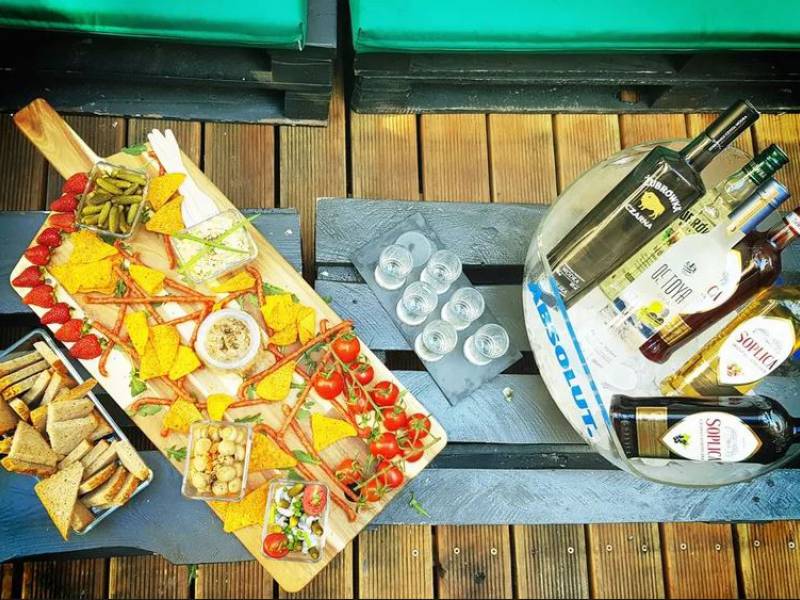 Oil Wrestling & Vodka Tasting: The Stag Do luxury upgrade, not only do you get a vodka shot session but 2 gorgeous, bendy and seductive fighter strippers that command the Stag to join them in what can only be described as the steamiest and hottest final round of wrestling in oil you will ever had the pleasure to witness. A Stag Do hit for everyone and a perfect reason to crank up the Stag Do preparations with Krakow as your destination.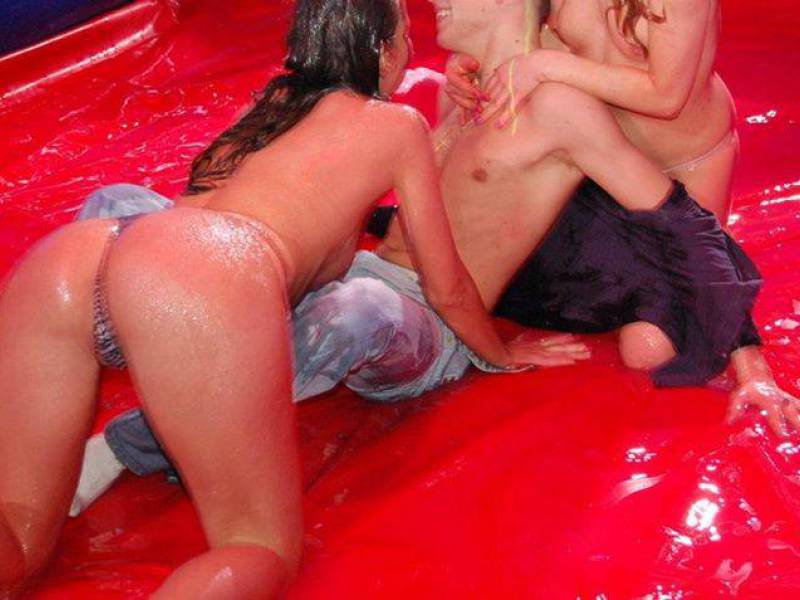 Mobile Strip Shows: There is nothing better than a strip show on wheels with the lads, this high-octane and close up adventure is ready for a 2021 revival. How about being picked up at the airport by the Krakow Strip Party Bus with music, lights, bars and dance poles plus a super sexy strip artist or 4! To jazz it up add in Big Bertha Roly Poly just to see the Stags face when she removes his blindfold that the initial sexy stripper placed on him, oh yes, cameras at the ready. For that intimate skin tingling experience of the Strip Hummer or limousine with extremely bendy strippers entertaining you on a city cruise or airport to hotel transfer, exhilarating heart thumping stuff and yet another reason to go on a Stag Do.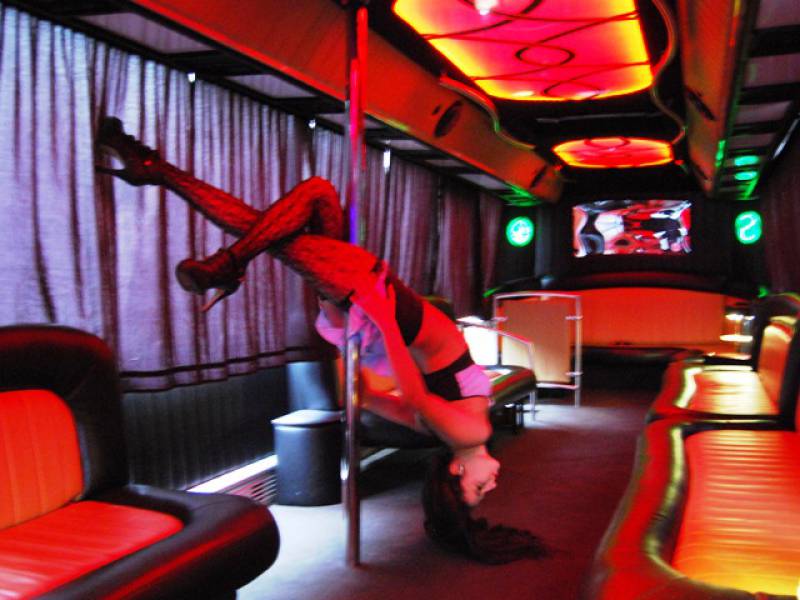 Food & PR: The PR stands for Private Room as this is what you need after your restaurant steak bonanza meal to relax and digest the strip show extravaganza. The aptly named Steak & Tits event with a vegetarian option, 2 beers and 2 vodka shots for all attending upholds the traditions of a Stag Do Weekend with plenty of everything and special spices not only in the food when, if desired, a collection of sultry strip artists put on an extra course of sublime sensuality. Contact the Stagmaster Organiser now!
Accommodation Speciality: Party Krakow has 2 Old Town apart-hotels, Stag proof , modern services and amenities. The speciality is the Sexy Housemaid or Angry Manageress prank caper to traditionally set up the Stag for a little humiliation. Once in the room they spring into action and perform a rather sexy strip show to the dazed and probably hungover Stag, even more special is when the lads gate-crash the room to gawp at the full on action.
Daytime Evening Precursors: Clearly, early mornings are recovery periods after a dusk till dawn drinking, eating, dancing and overall celebration but by lunch time you are ready to take on a precursor to the next evening's activities that does not include necking the amber elixir, a welcome break of sightseeing or an engaging activity. Trending in daytime events is the high-adrenaline AK47 Kalashnikov Shooting which involves live ammunition and up to 8 different weapons including firing the pump action shotgun just like you have seen in the movies to also action shooting in different settings for Paintball and soft air guns or go for Clay Pigeon Shooting. Driving activities like Go-Karting, Off Road 4x4 in the nearby national park or Quad Biking. White Water Rafting on the Krakow Olympic circuit or spend a few hours rafting on the Dunajec River in the Pienniny Mountain range. If the group are up for a bit od sport then 5 or 7-a-side footie is available indoors or outdoors or arrange a 11-a-side match with a local team of suitable ability. This is just the tip of the Stag iceberg on the choice of stress busting activities that are waiting for you in 2021.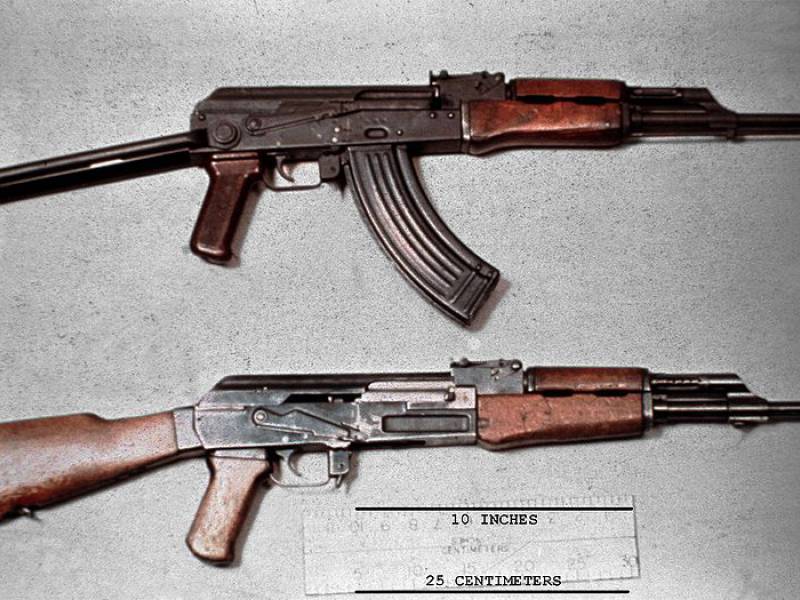 It's Cheap: Money will be tight for some but Krakow is really cheap compared to other major city Stag Do destinations, a pint can be obtained for the paltry sum of L1.20 and a shot of Polish quality vodka for less if you avoid the touristy places on the main square, Rynek. Same with the restaurants, you can eat for next to nothing in comparison to the prices back home. The Krakow Street Food scene has won awards for quality and excellence, you'll never touch the well-known fast food ones again after tasting the huge 100% beef medallion burgers from the dedicated Street Food Vans in Kazimierz, a full range of international cuisine on offer before and after your night out.
Come into the Parlour: Yep, the spa & massage parlour in 5 star luxury with swimming pools, jacuzzis and miracle salt treatments and go to Playboy level by requesting bonus Playboy bunnies in attendance while you quaff champagne at your leisure pleasure.
Recap with a Nightcap: After a long stand off from normal routines both domestic and work-life it is only just and fair that you get your Stag Do in 2021. Krakow has one of Europe's most buzzing and active nightlife scenes with its student population of 30k plus and millions of visitors that are going to return as 2021 progresses. The bars, pubs and clubs that remain open as long as there are people partying with all kinds of attractions such as live music, Karaoke, Happy Hour promotions and live transmissions of all your favourite sporting events. A nightcap drink in Krakow is often a cup of tea with a fry up on your way back to the accommodation as the sun is up and you morph into a day person seamlessly, well, almost seamlessly after a night of fun.
Your contribution to aiding recovery to various economies and saving so many grateful strip artists jobs is commendable and you should feel proud of your achievements as well as honouring the Stag by tradition and the Stagmaster Elite Organiser's skill in providing an ace Stag Party Weekend. Let's not mask it as you deserve this beyond any reasonable doubt. 2021 Year of the Stag Do.