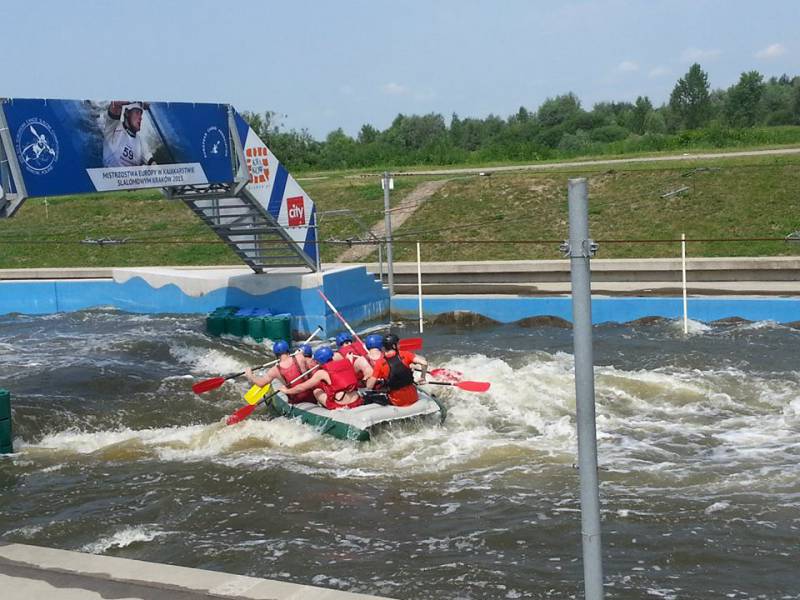 Looking for the best team building idea for you and your friend? Nothing brings people so much as a common journey, full of impressions, unique activities and adventures. See our tips on how to make the trip a memorable feast.
HOW ABOUT KRAKOW?
The Poles and the British have much in common. It is not surprising that the oldest Polish city of Krakow, is also the most visited place by Brits, looking for fun. Krakow is one of the oldest and largest cities in Poland. The city is located on the Vistula River. The city was founded in the 7th century, and since that time has been one of the most important financial, academic and cultural hubs of the region.
There are a vast range of activities one can enjoy in Krakow, including fine restaurants, museums, sporting events, and even white water rafting. The city of Krakow is also well-known for its range of architectural styles that have developed over the centuries. Many of the older buildings and monuments are located in the city center and the newer styles of architecture are located in the outer districts of the city.
Some of the major attractions in Krakow include Main Market Square, the National Art Museum and the largest medieval square in Europe. It is a thriving city that offers a diversity of attractions, restaurants and cultural activities. For example, the National Art Museum was founded in 1879 and boosts collections from Rembrandt and Leonardo DaVinci. There are twenty-eight museums in the city of Krakow. There are also wonderful Botanical Gardens to visit. Additionally, Krakow has a vibrant nightlife that includes a diversity of after hours parties, restaurants and bars.
TEAM BUILDING GAMES
The city of Krakow offers many options for stag do abroad, including, oil wrestling with vodka tasting and even strip parties on boats on the Vistula River. If you're interested in driving stag activities, Party Krakow offers unique driving activities, such as off road driving and go kart racing. After a good off road race or oil wrestling session, you and your mates will be sure to be hungry. There too, Party Krakow has you covered. They offer traditional Polish feast packages, full course brewery dinners and traditional steak dinners for your dining pleasure. These dinner packages are sure to satisfy even the most manly of appetites.
If you are interested in team building activities, there too, Party Krakow has you covered. They offer group activities that include white water rafting, paintballing, snowmobiling and even playing rugby or footie against the locals.
Nothing brings a team of men together more quickly than beating a local team in rugby or footie! With the diversity of team building activities the company offers, you are sure to find an enticing and affordable package for you and your friends while you are in Krakow.
TEAM BUILDING TRIP – KRAKOW
Krakow is a contemporary, thriving city teaming with an array of different sporting activities and nightlife options. If you are traveling with a group of men who are interested in stag activities, Party Krakow can make all of the arrangements for you. There are also a number of team building activities that are available through Party Krakow, including sporting activities, white water rafting and even go cart racing. For more information about the different activities.