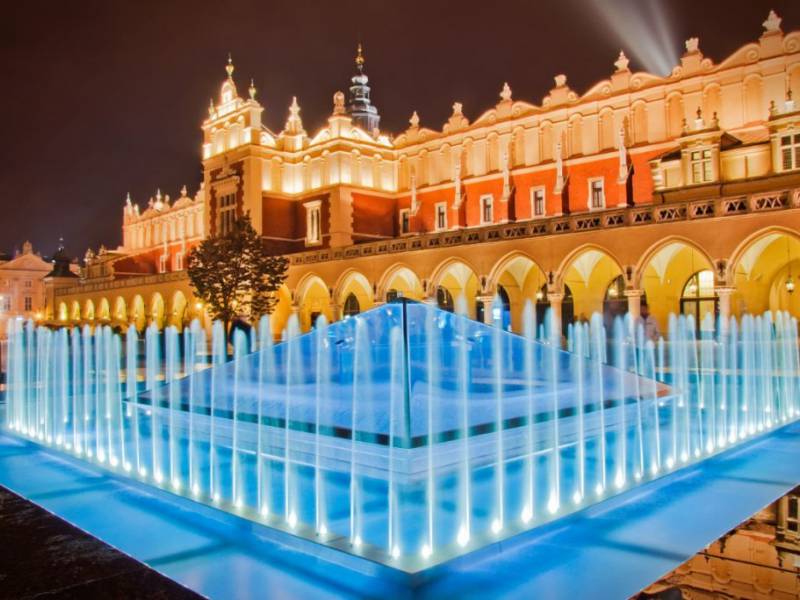 There are loads of stag weekend destinations abroad but but not all of them are as great as Krakow
Krakow is one of the cheapest parts of civilised Europe where you can organise a great stag party abroad - Poland is still not in the Euroland so you may enjoy and benefit from the currency differences between cheap Polish Zloty and strong Pound Sterling
Krakow has an excellent accommodation pool - great hotels, apartments and hostels right in the city center at very affordable rates- especially when booked with accommodation packages
Krakow is easy to arrive in - a vast number of cheap flight carriers offer cheap flights to Krakow Balice Airport
Wide choice of stag do activities available in Krakow - this includes e.g:

ASG

,

Q

ua

ds

,

AK47 shooting

,

White Water Rafting

, Go-karting, etc.
Fabulous females – girls in Krakow are a quintessence of Slavic appearance- slim, well shaped with long legs and peachy bums and most of them speak English
A dignified city to contrast stag activities - Krakow is now one of the most successful and interesting stag weekend destinations abroad if not the most popular ! It deserves its reputation on any ground- its spectacular mixture of Mediaeval, Renaissance, Baroque, Austro-Hungarian and Stalinist architecture presents a snapshot of history that exists in no other city. Besides 2 famous UNESCO objects lie in the very close proximity of it- the

Wieliczka salt mine

and the Auschwitz Death Camp- and we offer cheap sightseeing tours to visit both places
English is almost like a second language in Krakow
Students – 150,000 students study in Krakow so friendly atmosphere guaranteed
Free medical services - Poland offers good and free medical services for British travellers (provided you have E111/EHIC card)
Climate – there are no polar beers in Poland ! It's actually quite hot in Summer- on average about +25 degrees Centigrade
Food - food in Poland is so deeply embedded in its traditions that no Polish person, on fear of losing face, will let you go hungry. The Poles have a phrase which describes their duties to their lucky guests: 'A guest in my house is like God in my house'.
Drinks - you might not be aware of it but it's Poles -not Russian who invented vodka ! So when you came to Poland (and especially to Krakow) expect a boozy stag weekend with cheap but quality vodkas. Also the beers are some of the best in the world and quite strong. Normal beers here are of the lager type and the weakest about as strong as Stella Artois. So beware !!
Small city - Krakow is a compact city – everything you could possibly need on your stag weekend or stag night is located right in the city center – accommodation, pubs, restaurants, nightclubs, shops, lap clubs, etc? Only stag day activities are usually located beyond the city center but we provide full transfers so no need to worry
People - people in Krakow are friendly and welcoming. They are also well educated and pretty much cosmopolitan (there are 6 universities and 3 colleges in Krakow) and they can appreciate the impact on local economy that British stag groups bring here ! Krakow for Poland is more or less like Oxford for England (in terms of education at least)
Safety - the whole area of Krakow city center is covered by CCTV. Besides look above – people here and friendly and welcoming and don't really look for fights unless you try really hard to get somebody pissed.