What is a Stag Do?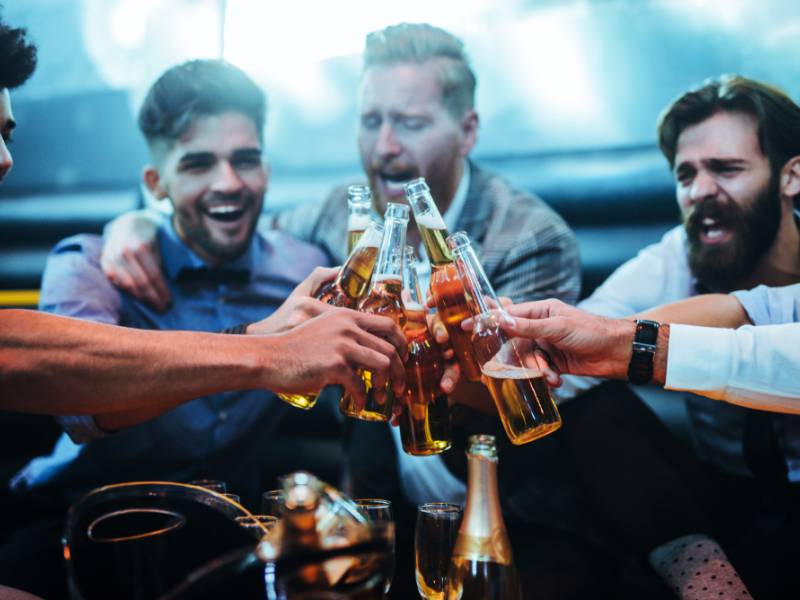 A stag do, stag night, stag party or stag weekend is the celebration which is held by men before they are due to get married. It is often seen as the groom's last weekend/night of freedom and is usually a pretty raucous affair. In America it is called a bachelor party whilst in Australia they call it a buck's party. It differs somewhat in the style of the female hen party alternative, as whereas the hens see it as a chance to do something wonderful for the hen and it is known to be a bit of a gift to her, the stag party is usually a drunken affair with the guys normally trying to stitch up the groom once or twice with a number of well-known stag pranks.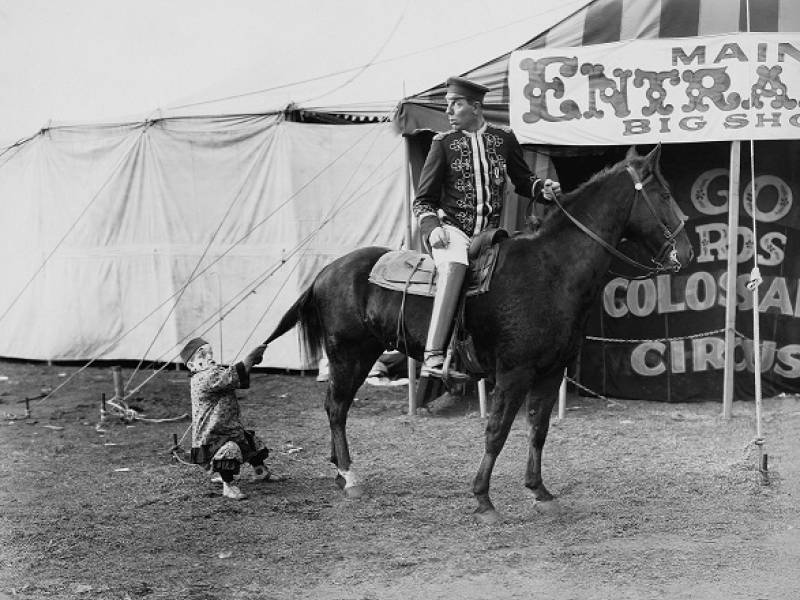 A stag do is often organised two to three weeks before the date of the wedding. Stag dos go back quite far in time with their even being some record of Henry VIII holding stag parties where he would command people to attend by town crier. Fast forward to the 1800s and men used to spend their last night of being single with their male friends who wouldn't be allowed to visit the marital home (I'm sure most married men have this kind of friend even today). As time moved on the stag party was usually a black-tie dinner with a bit of drinking and smoking which was held by the groom's father or the best man. Over the years this evolved into a night on the town, usually consisting of a lot of alcohol and maybe a stripper or two. Originally the idea was to hold it the night before the wedding, but as stag parties become more raucous the date began to get pushed back earlier and earlier to avoid a hungover and tired groom and ushers. Nowadays people often spread the stag celebrations out over a few days, with weekend trips becoming increasingly popular which give the group a chance to try their hand at some stag do activities such as paintball, go-karting and much more, as well as keeping in the drinking part of the festivities!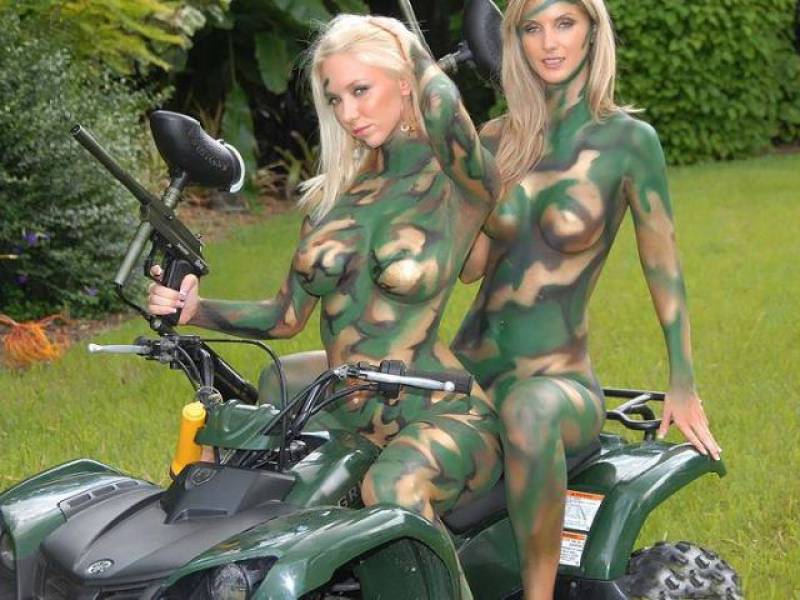 People invited to the stag do are men only, although it is now becoming more popular for people to hold joint hen and stag parties, with the two different groups starting off on their own before joining up together in a club later in the evening. The person who organises the stag do is usually the best man, although sometimes there can be a few 'best men' who will share this responsibility. People often like to have two parts to their stag celebrations as well, with some stag daytime activity such as Kalashnikov shooting or quad biking, and then an evening which contains drinking and usually a stripper or two. Stag parties are also popular in the media, with a number of films and TV shows using the backdrop of a stag party as part of a story, most notably the Hangover films which have enjoyed great success over recent years.
If the groom does decide he wants to go away for a stag do weekend there are a number of destinations which prove popular. Quite a few towns and cities in the UK are well known as stag destinations such as Newquay, London, Brighton, Bournemouth and Liverpool to name a few. If they want to head further afield then Eastern Europe is extremely popular, with cities such as Prague, Tallin, Riga, Budapest and Krakow at the forefront as people look to escape the 'Euro zone'.
Tips for organising a stag do
As tradition it will usually be the best man who takes care of arranging things, although there may be a few people helping him with the logistics and of course the groom also likes to have some input. Sometimes what's actually happening can be kept a secret from the groom. For example some groups just tell the stag to turn up at the airport and they'll do the rest. Of course if you opt for this option you have to make sure the stag has a valid passport and takes the correct things with him, otherwise the trip would be a disaster. You will also nearly always get messed around people when they're confirming, so you need to be strict and set a deadline. If people don't get back to you by this time then if they want to go they'll have to arrange things themselves.
The list of people who are invited can also be a bit tricky. Do you want to invite everyone or just the closest friends? This can be tough as you run the risk of upsetting people who aren't invited, but then there's always the option of doing a smaller local stag night as well at which you can invite everybody. When booking you also have to take into account different peoples' budget. The merchant banker in the group is of course going to be able to afford much more than the student, so the important thing is to agree a budget with everyone and then try to stick to it as much as possible. When it comes to paying many companies like Party Krakow ask for most of the money on arrival which is very useful as it gives you plenty of time to be able to round up the money from everyone.
Why choose Krakow for your stag do?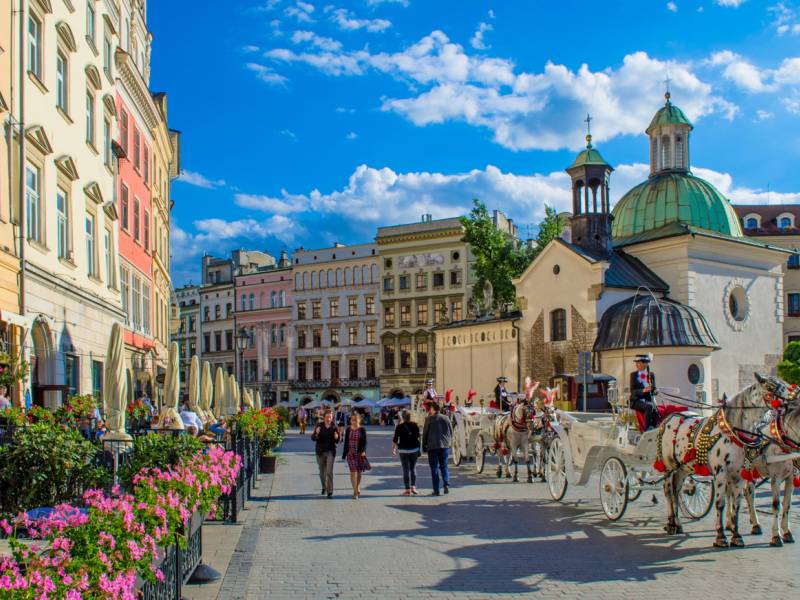 Krakow has been one of the most popular stag do destinations in recent years and that trend shows no signs of slowing down as stags head there to sample the incredible nightlife, cheap prices and varied activities on offer, not to mention some of the most beautiful women in the world. And planning a Krakow stag do is easy with the help of Party Krakow. We can arrange transfers, activities, accommodation, and stag packages no matter what your budget. Despite being such a popular venue for stag dos, Krakow is also one of the most beautiful cities in the world with people coming from far and wide to see the wonderful old buildings, spectacular castle, picture perfect main square and historical monuments. To put it simply, as well as being a great party venue, Krakow is also a city full of historical wonder which is well worth seeing. Not to mention it's also close to the infamous Auschwitz concentration camp which may not be a typical stag activity, but it's certainly something a lot of people feel they should see when they're here.
What's the weather in Krakow like ?
Many people think of Krakow as a cold city, which is true in the winter when temperatures can hit as low as -15c. The summers however are surprisingly hot, with the average temperature around 20c, although it has been known to get into the high 30s. The weather can change quite quickly though so it's always worth checking the forecast just before your depart to make sure you have the appropriate dress.
Why book with Party Krakow ?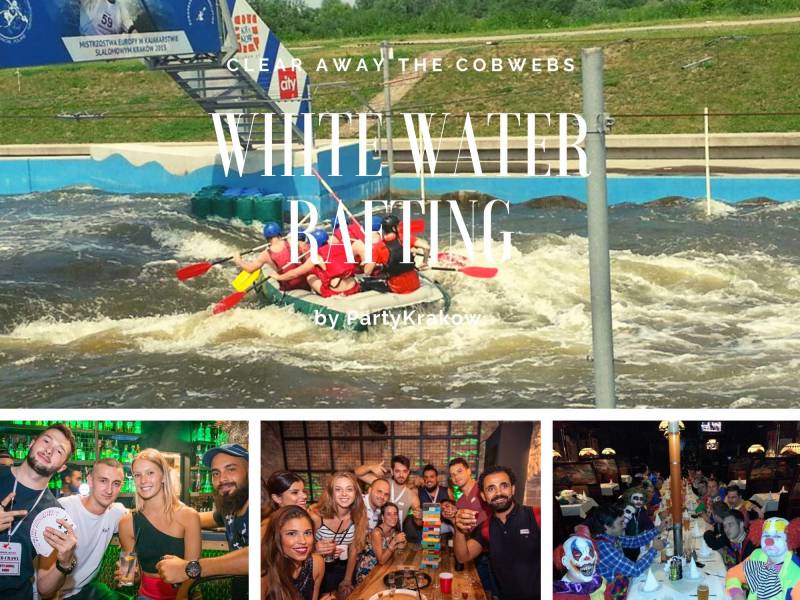 At Party Krakow we pride ourselves on offering great value for money, and because we're both a British and Polish company that operates from Krakow it means that we're able to generate savings easily to pass onto you, as unlike ALL UK based companies we don't use any middle men. Being based in Krakow also means that we have great knowledge of our suppliers and also the local area. When searching around other company's websites please be careful if the price they're offering looks similar to ours, as sometimes the inclusions can be quite different. For example how many rounds are they offering for shooting? How long do you get with their go-karting package etc.
How to get to Krakow
By road it's roughly 1021 miles from London to Krakow and would take you between 20 and 30 hours if you were to take a bus. The flight time from London to Krakow is approx. 2 hours and 20 minutes, with a number of budget airlines offering routes. If you can't find any suitable flights to Krakow then it's worth checking out flights to Katowice instead, as this airport is situated just over an hour away from Krakow and Party Krakow can arrange transfers for you from here.
Krakow stag accommodation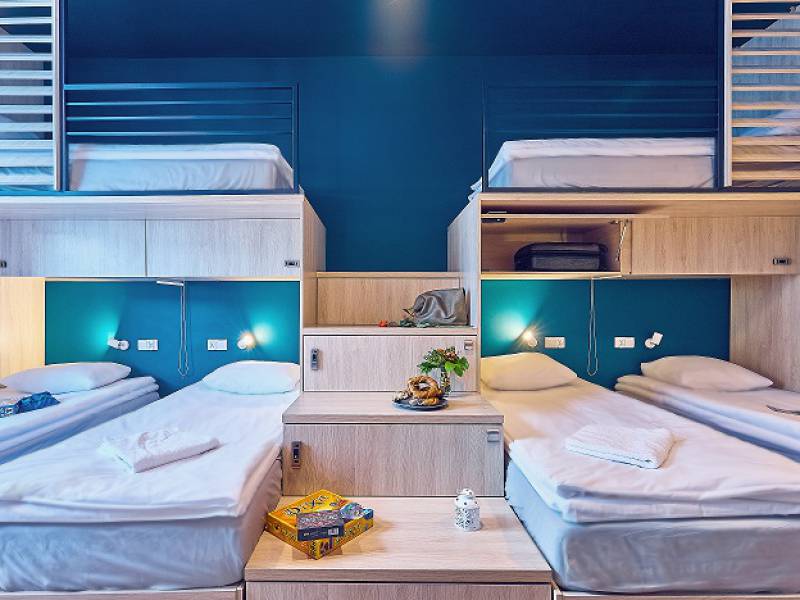 After booking your flights the next thing you'll need to arrange is somewhere to sleep. We have a number of different Krakow stag accommodation options available. One of our most popular choices is the StagHub. It's a cozy and designer accommodation only 50m from the Market Square - thousands of Krakow stags stay there each year. The place also has its own charming cocktail garden and pub.
Krakow airport transfers
Ok, so now you have flights and accommodation sorted, the next thing is to work out how you're going to get from the airport to your accommodation. We can arrange this for you and have a number of different stag party transfers available. First up you can just take a normal airport transfer, this comes in the form of taxis or a minibus depending on the group size and you'll be met at arrivals by one of our guides who will lead you to the bus. Once on board you'll be driven straight to your accommodation with a free beer provided to help break the ice.
Another option if you're feeling a bit more flash is to take a strip limo. This is suitable for smaller groups and is certainly a great way to arrive in style as you enjoy a ride in a stretch Chrysler limo. And what makes the trip even better is you'll have a hot stripper on board to ensure the stag certainly remembers the first thing that happened to him when he arrived in Krakow. Your first drink is also included
For slightly larger groups we have a stretch hummer, which again is a stylish airport transfer that is likely to turn a few heads as you rock up at your accommodation. Much like the limo option you also get a hot stripper on board as well as a welcoming drink.
If neither of these ideas take your fancy then perhaps you need to look at the ultimate stag airport transfer. Known locally as the nightclub on six wheels, our custom built Partybus is the best possible way to start your weekend. Unique to Party Krakow, the bus is fitted out with leather seats to accommodate up to 33 people, has a sub lit remote controlled lighting on the ceiling, a dancing pole and a state of the art sound system.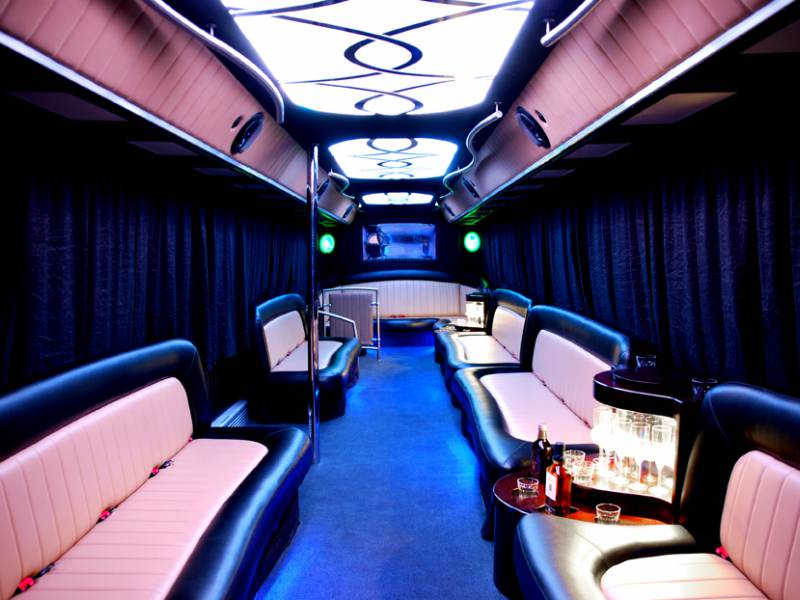 There really is no other ride like it, and once you're picked up from the airport you'll be given a 60 minute cruise on the way to your accommodation to give you a chance to enjoy all the facilities on board. One stripper and you're first drink are included in the price, with an open bar option also available. Of course it's your stag's special weekend, so why not treat him to two strippers, or maybe three or four? It's up to you. The Partybus is also the perfect place for you to catch the stag out with our brilliant Beauty and the Beast stag prank !
Krakow Stag Daytime Activities
Once you arrive in Krakow it's well worth booking a few things to ensure it breaks up the drinking somewhat. Here at Party Krakow we have tried and tested a number of different Krakow stag activities for the daytime, and put them into different categories to help you choose what you want easier.
If you want some adrenaline on your stag do then our action and driving activities are perfect. How about

rafting

on a purpose built Olympic rafting track? Or how about heading off-road and driving some jeeps on a challenging off-road circuit? We also have the two of the most popular stag do activities; go-karting and quad biking, if you fancy doing a more traditional stag activity.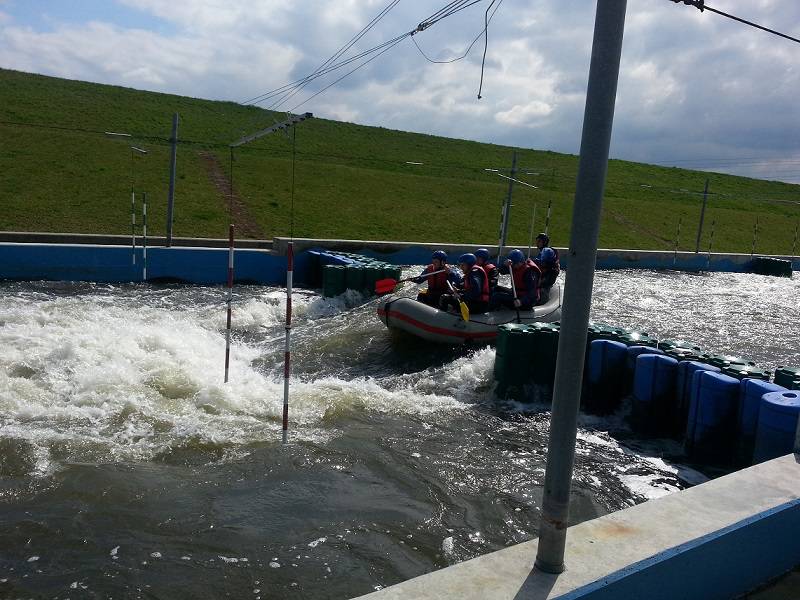 Make sure your stag do goes off with a bang with some shooting in Krakow. Krakow has its very own

shooting range

where you can let loose with genuine AK47 guns. Or perhaps if you feel like doing the classic 'shoot the stag' activity then paintball or ASG shooting is the stag weekend activity for you. We also have credit crunch versions of most of the shooting activities available too for any stags on a tight budget.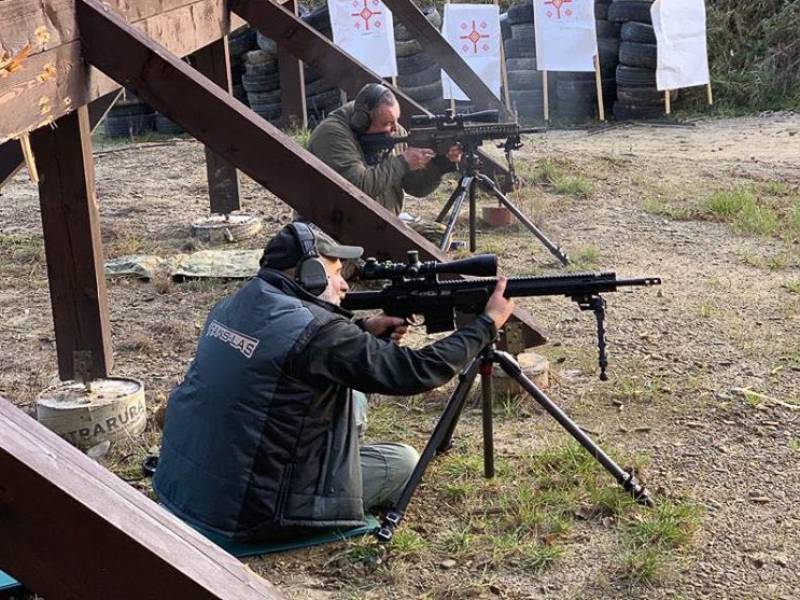 For any sporty stags we have a number of Krakow stag activities of a sporting nature. With us you can play bubble football, ordinary football, rugby, and we can even arrange

tickets for Wisla Krakow or Cracovia games

.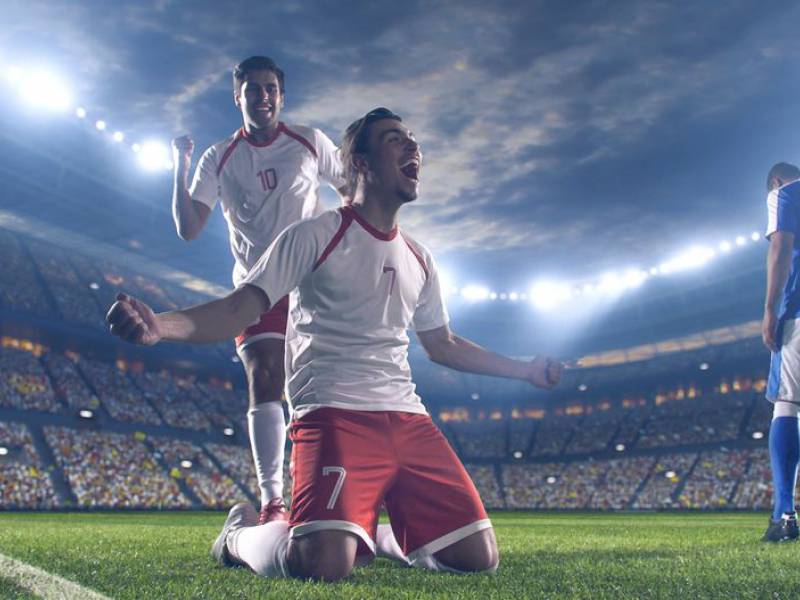 And if all this sounds like too much for you then why not kick back and relax with some of our relaxing Krakow stag weekend activities? You can take a balloon ride over Krakow, head to a Krakow spa or take a nice boat cruise down the river. All of these activities are designed to chill you out so you're ready for another dose of crazy Krakow nightlife later in the evening.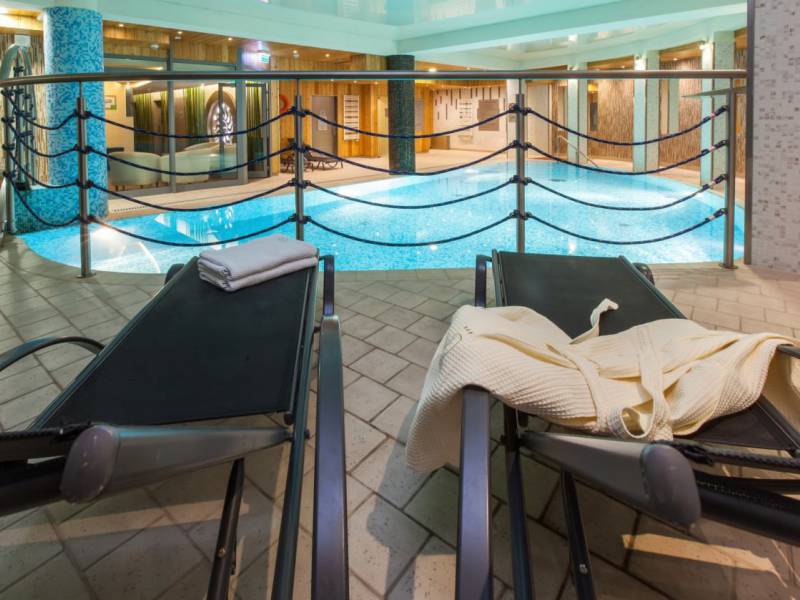 Whilst you're in Krakow it would be a shame not to do some Krakow sightseeing activities. You can take a buggy tour around Krakow, see the communist sights in Nowa Huta, as well as going to see the infamous Auschwitz concentration camp. We also arrange trips to see Wieliczka Salt Mine which is another must do sightseeing activity when you're in Krakow.
Krakow Stag Nighttime Activities
In a city such as Krakow which is famed for its vast array of nightlife you may need a little helping hand in getting the most out of it. But never fear, Party Krakow has years of experience in sourcing out the best bars and clubs in Krakow, as well as being able to arrange a number of other awesome stag activities to take place in the evening.
Our most popular stag night time activity is the vodka tasting and oil wrestling. The evening starts off with a selection of ten different Polish vodkas presented to you by a professional bartender. You are also provided with a large platter of drinking snacks to help soak up all that alcohol. Once you have been nicely warmed up by the vodka you head to the next room where you get to watch two girls battling it out in the ring covered in oil. We'll even give the stag a chance to join in the action for the last round, and whilst he often fancies his chances there's usually only one winner! Being perfectionists here at Part Krakow we make sure we only provide the hottest girls for this and we literally spend days checking them out so we provide only the best for you. It's a tough job but somebody has to do it.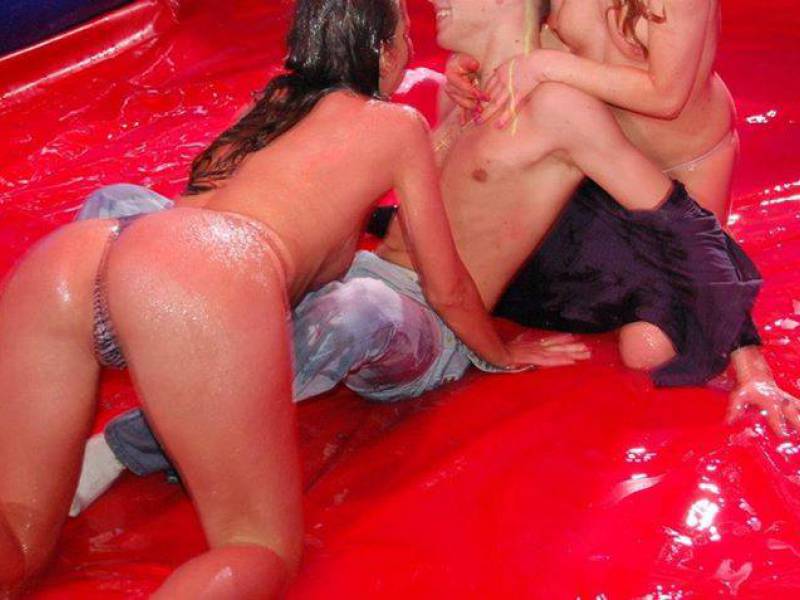 With the large amount of alcohol you're likely to consume over the weekend then it's definitely worth getting some good food down you which is why we provide a number of stag dining options in Krakow. These range from classics such as a steak meal through to some traditional Polish food with our Polish feast. We also provide a great brewery dinner which consists of a big roasted ham hock with freshly brewed beer served in five litre tubes to wash it all down. Our most popular Krakow stag dining option has to be the strip stag dinner. You get a large three course steak meal to start off with two beers and two vodkas per person, and then a hot strip show for dessert. What could be better?
As well as the activities above we also provide a number of standard Krakow nightlife options such as a Krakow pub crawl or VIP nightclub entry.
Stag Pranks
Pranking the stag is a vital part of any stag weekend which is why we have put together a number of different stag pranks to help you. What many groups opt to take is our brilliant "Beauty and the Beast" show in which the stag starts off getting a strip show from a hot stripper before she blindfolds the stag and switches places with her friend 'Bertha', who in her late 50s and weighing about 16 stone is sure to give the stag a fright he'll remember for a long time. This show works best on the Partybus or as part of the stag dinner.
Moving away from strippers we have a number of other stag pranks. For 2015 we have added the rabid dog chase, in which the stag is taken to a field, kitted out in protective gear and then has to try and escape the teeth of some specially trained attack dogs. If your stag is scared of heights then why not book a parachute jump for him? Or how about a stag kidnapping?
Krakow Stag Packages
If you want to make the whole stag booking process a lot easier then we recommend you take a look at one of our Krakow stag packages. The Krakow stag packages contain accommodation, transfers, and some options for nightlife. What's more is that if you take a package then you get discounts on other activities as well as free places for larger groups.
The packages we have on offer range from very basic for stags on a budget, right through to comprehensive packages that contain everything you'll need for the entire weekend.
Beer Inclusive Package – probably the best valued Krakow stag do package in the market. You pay one flat fee of 120 GBP/pp and get 2 nights' accommodation at the StagHub, airport transfers and all the beer you can drink at the Staghub's own beer garden and pub
Legendary Krakow Stag Do Package – this is a very full package and contains everything you need for the perfect stag weekend in Krakow. Accommodation, transfers, pub crawl, Strip Partybus cruise, brewery feast and a strip stag dinner are all included.
Epic Krakow Stag Do Package – the ultimate stag package not only in Krakow but probably in the world. Accommodation, transfers, Strip Partybus cruise, pub crawl, vodka tasting and oil wrestling, brewery feast and the stag dinner are all included. Whilst this is the most expensive of the packages, when you look at how much food and drink is included then in the long run you may end up even saving yourselves a few quid as you have to spend very little else when you arrive.
With all of these options above we understand it can look a bit confusing, so we broke it down into our top five for each category:
Top Stag Daytime Activities
Top Krakow Stag Night Activities