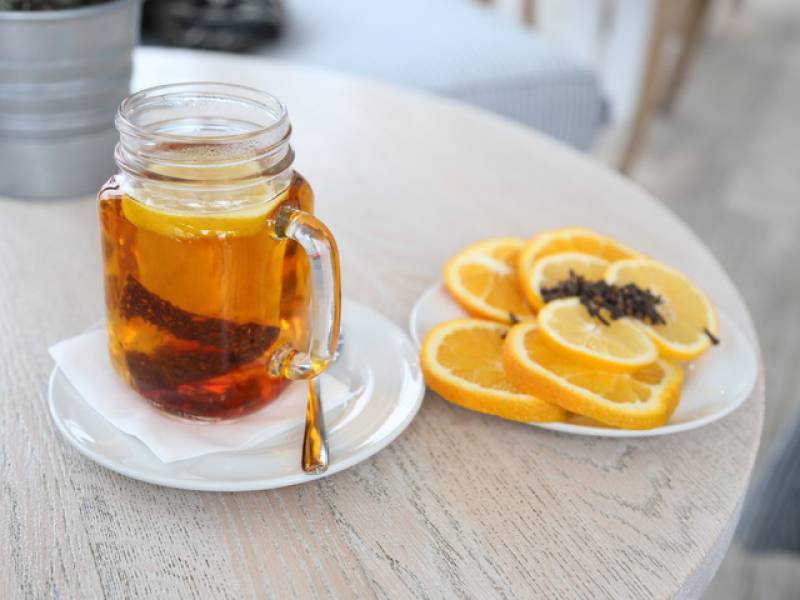 Winter is coming our way – there's no doubt for it. Days become shorter, it's colder outside. Soon, snow will be here again. Well, for most of us it's depressing time and weather is not helping. Why I am writing this? Because there's a wonderful cure for winter. I'm not joking. When you're feeling cold, down, tired and sick you should try Highlander's Tea (we, Poles call it also Electric Tea). In several words – it's a cup of usually black tea with alcohol in it. It should warm you up like nothing else on this planet.
That drink was invented by Polish Highlanders from the Tatras to give them strength to work hard in the woods or on their farms and to keep them healthy (and of course to give them courage to jump through the fire ;)).
Ingredients:
black tea – 1 teaspoon
grain alcohol – 0,5 glass (instead of grain alcohol you can also use rum or vodka)
sugar or honey
lemon
Pour one teaspoon of black tea into the cup then overflow it with water (2-3 min. after boiling). Cover cup with saucer for 5 minutes.
Next: pour alcohol into the tea, add sugar (or honey) and lemon. Stir it.
Drink only when it's hot!