So, you have checked in to your central Krakow stag do accommodation and freshened up for the evening and you want to celebrate the first (stag) night in a special, but not in a typical touristy way- more in the vein of a local. There is an abundance of pubs, clubs & restaurants in Krakow that offer mainstream beers to locally crafted to international names but the cocktail scene in Krakow is quite particular and, of course, great Polish vodka. Specialist companies provide well organised beer and vodka tasting activities plus cocktail making events and just recently wine tasting all for you to experience during your Krakow stag do here. The arranged events include Guides and platters of drinking snacks to complete the experience.
Krakow has two nightlife hot spots, the Old Town centred around Rynek Glowny or the Draper's Square and Kazimierz, the Jewish Quarter. Many of the venues host a variety of entertainment to kick start the evening with unusual attractions like escape rooms, axe-throwing, pub quizzes and crazy golfthen later into the evening Karaoke, live music, Open Mic Nites and stand-up comedy.
Main Market aka Rynek Glowny in Polish is a huge bustling square which offers a plethora of venues to suit almost every preference in drinking styles - below we have listed just a couple of the long list. Our pick of the best in the Old Town starts with:
Mr. Vavelsky Chillout Garden Bar& Cellar Pub (Golebia 6 street)
Mr. Vavelsky during summer months offers a beautiful open air cocktail & BBQ garden, which hosts mamy interesting events weekly including live comedy shows in English, sports events transimissions, atmospheric accustic concerts but also live DJ parties - you name it and they've got it ! A wide range of cocktails on offer plus the pub is dedicated to the great Wawel Dragon Legend. The garden is idyllic, serene and comfortable - just the place to cosy up and spot a drink or two before continuing your shoulder to shoulder stroll through the medieval streets of the Old Town to a restaurant,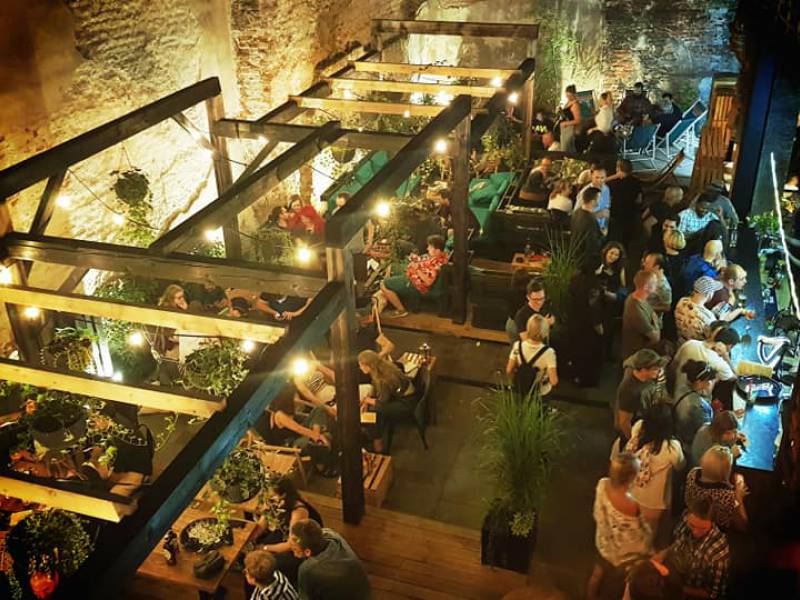 The downstairs holds the notorious Krakow Dragon which is the theme there with a massive smoking dragon sculpture attached to the ceiling. The dragon is both beautiful and well designed as it is a bit off the beaten path. The cellar bar is especially famous for the karaoke, but it also hosts live music, DJ parties & Drin.King parties. Vavelsky comes highly recommended as a place to visit during your Krakow Main Market area pub crawl.
Space Craft brew pub
(Bracka 3 street- just 75m from MR Vavelsky)
if you are a craft beer lover then should be definitely on your stag night map ! This pub specialises in craft beers and ciders, splendid range of tipples to choose from plus excellent pub grub on offer from Tacos to Fish 'n Chips. Dave, the owner is a Cambridge Theoretical Physics graduate, who chose to explore the science of brewing to quantum science and opened his craft brewery (Twigg) specialising in traditional English and Belgian ale styles. The brewery was established in 2014 in the Nowa Huta district of Kraków by avid homebrewer, CAMRA member and Cambridge Theoretical Physics graduate. If you're a beer connoisseur and prefer savouring the golden tipple to just chunking a lager, this place should be on your Krakow pub crawl list.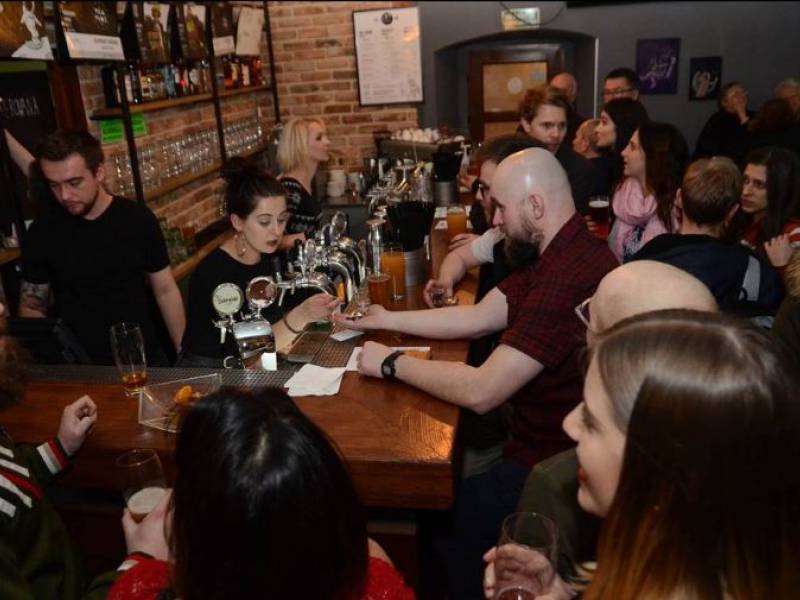 Baroque
(Sw.Jana 16 stret)
If you are looking for plush and ultra elegant surroundings while sipping on a cocktail then this place is definitely on your list. Situated just close to the main square this upmarket bar offers a wide range of well-known cocktail drinks plus a few surprises.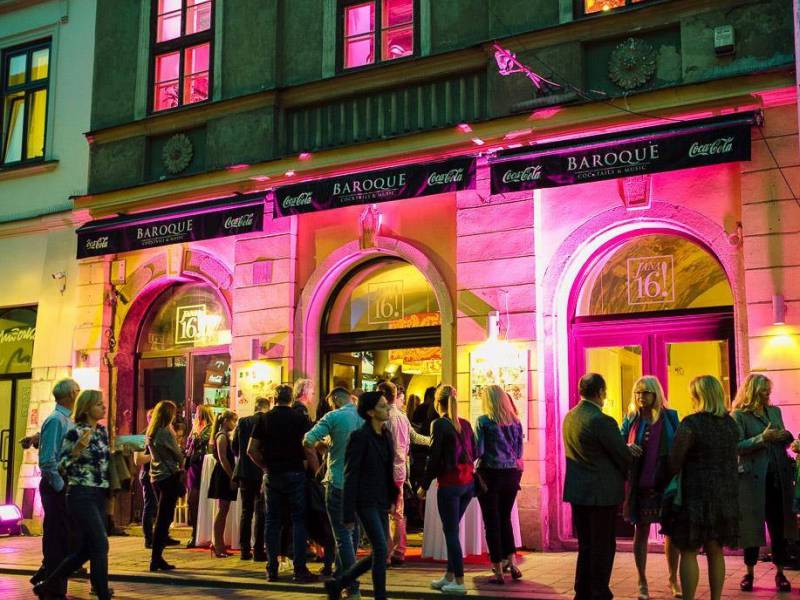 Mercy Brown (hidden bar)
A riddle to solve in the Old Town area as this bar does not display its name in the sense that there are no signs for it. You find this 1920s Parisian themed bar above a restaurant just off Planty the pedestrian ring road. The bartenders love showing off their skills and good luck in finding this 'hidden' bar, it's worth it (that said if you're taking a guided bar crawl and are accompanied by PartyKRakow Rep, you can get in and enjoy great drinks and atmosphere. Also one of the very few places to see Burlesque ! )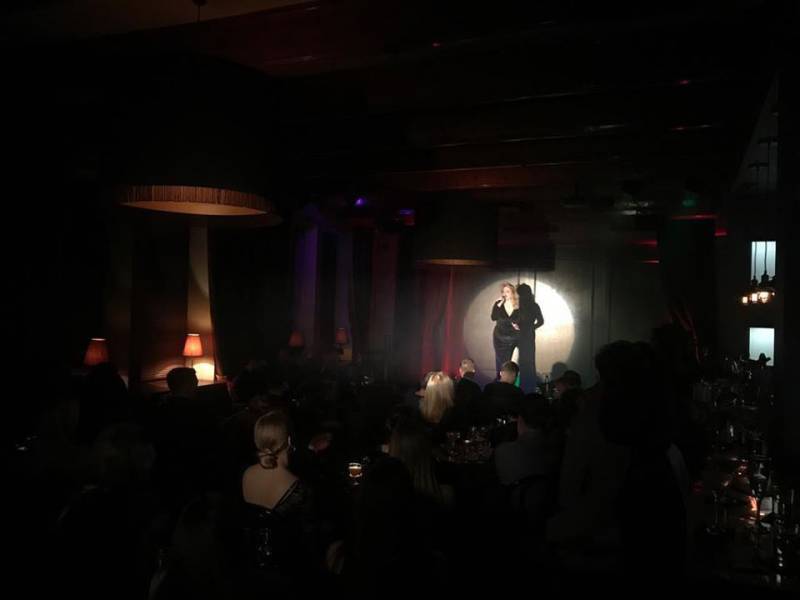 Garden Re
(Krzyza 4 street)
This popular garden retreat is next to Maly Rynek or the smaller square of the 2 Ryneks in the centre. A great place to grab a cool beer in the evening and chat about the day's events before moving onto further Krakow Nightlife activities. A secluded, tree filled garden with beer only being served in the garden with other drinks of choice being bought in the indoor pub section.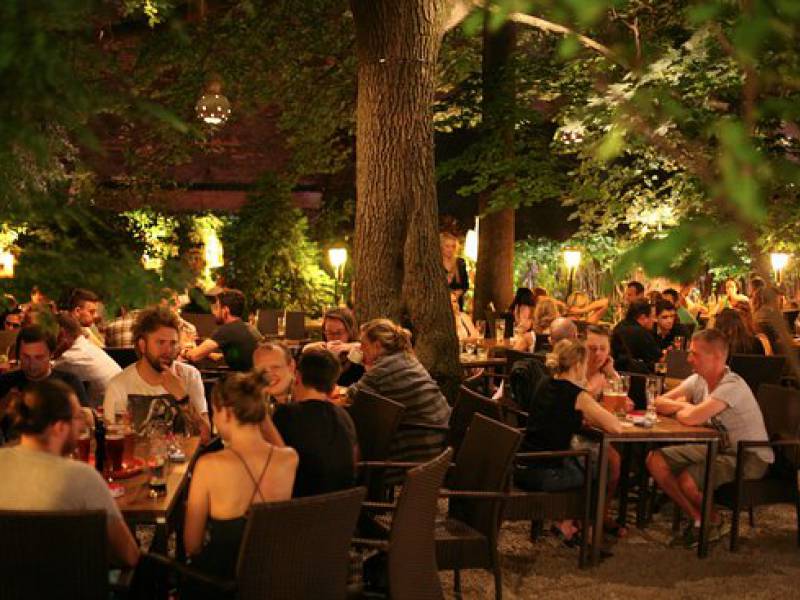 Banialuka
(Szczepanski 6 Square)
Fancy coctails not really your thing ? Luckily there is Banialuka ! Renowned for its cheap prices, almost everything is 4 -8zl including vodka shots, beer & prosecco in the hot season. They have made Soviet vodka drinking snacks a trendy & unusual thing to do in Krakow. It's like a Pound Shop but serving alcohol & snacks.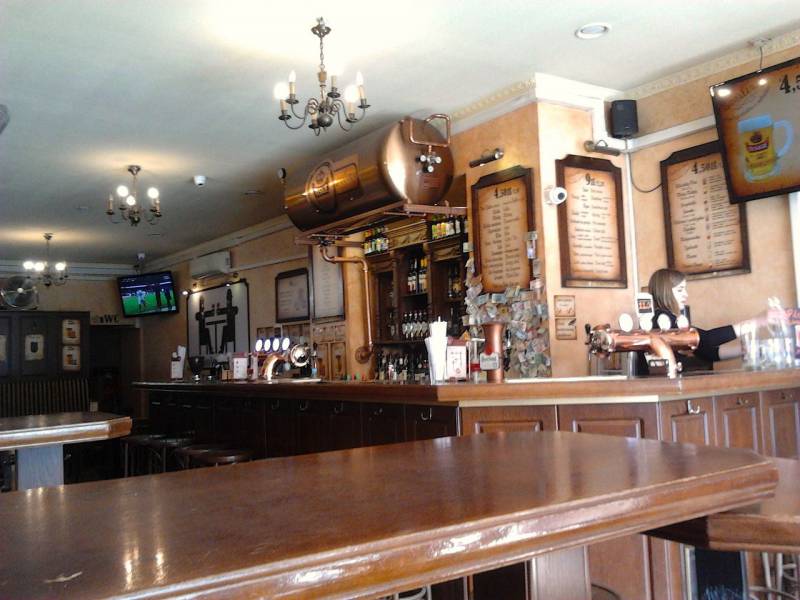 The Krakow dance club choice is immense from intimate cellar clubs to 'no shorts allowed' stylish venues, Krakow has it all, music from all genres and periods of time throughout the decades.The clubs like the pubs here have no specific closing time so you can literally stay out until breakfast time the next day. Many people are impressed with Krakow's sunrise in the main square, a pleasant little extra to experience. A selection of Old Town dance clubs are:
Shine (Starowislna 16 street)
A very well-known and very popular glitzy club with all modern décor - over 1000 m2 venue in the city center, comfortable sofas, mezzanines, mirrors and platforms for dancers. There are over 3,000 lighting points in LED technology throughout the club. The club is divided into 3 independent areas: main, r'n'b and VIP Latino zone. Great VIP zone with Liberace style design. Entry fee is applied usually on the weekends unless you are accompanied by PartyKrakow Rep - you can book Shine with our VIP nightclub entry
Coco Dance Club (Szpitalna 38 street)
This club holds a lot of events & special feature nights, great atmosphere & service. A top club to pass a night away dancing to all your favourite mixes of the moment. The club offers personal service with reserved booths for your group and often has celebrity DJs. As with all good clubs there is selection at the entry, so dress reasonably smart and stay reasonably sober. Entry fee is applied usually on the weekends, unless you are accompanied by PartyKrakow Rep- you can book Coco with our VIP nightclub entry
Prozak 2.0 (plac Dominikanski 6)
This club is one of Krakow's most iconic & cult dance club, everybody knows Prozak in Krakow. Basement club with Live Music on occasions. Cutting-edge musicians of all types are invited from around the world to rip it up in this basement club, which has now developed a loyal, passionate following. The interior is an endless maze of underground rooms over two levels with four bars and three dance-floors on which one can wild out. The crowd is international, and parties continue until early morning.
Let's move on to the other popular region of Krakow, Kazimierz, the Jewish quarter which has a surprisingly large amount of exciting venues for you to discover. Read our >> Kazimierz pub crawl entry <<