If you have only shot a gun while playing a video game like Counter Strike or Call of Duty even with an interactive controller it is nothing in comparison with the high adrenaline spike you get from holding real guns and the sheer deadly force an AK 47 Kalashnikov on automatic with the red hot spent shells flying all around is a most exhilarating and appealing Rambo-esque like feeling.
The best time to go shooting is after lunch to give yourself time to recover from the evening before. You are using live rounds and the instructors make you very aware of this. Unless you have had experience with firearms, usually, when you take hold of a weapon you are surprised by the actual weight of it and this instantly reinforces your concentration as it dawns on you it is not a toy. Then the adrenaline kicks in and the buzz of excitement heightens as you pull the trigger and bam, first shot off, the recoil of the weapon tells you to adjust your aim or stance and your ready for the next shot. As you progress with the different weapons you secretly think you are Rambo and become eager to see how your mates do in comparison.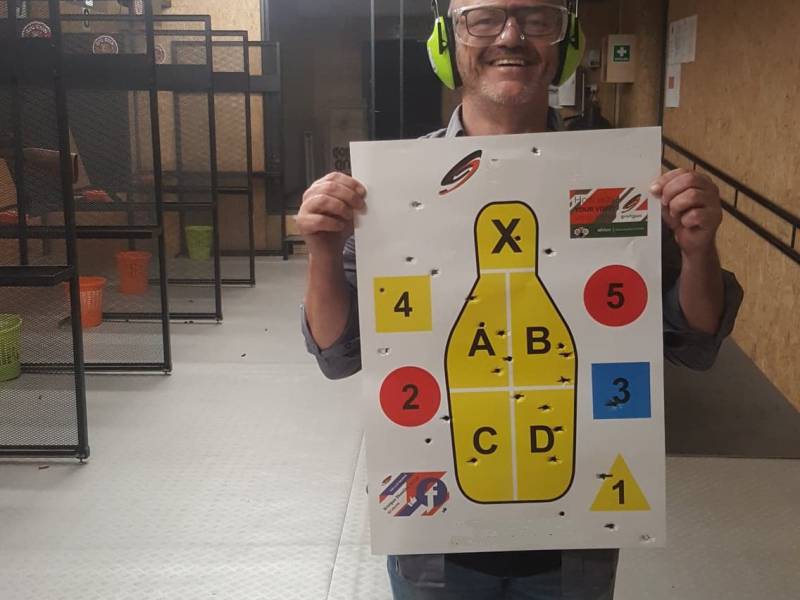 Party Krakow offers a full service for the Krakow shooting range activity with a Guide to assist you and picks you up with the minibus to take your group to the shooting range. Once you are there you are invited to choose your ear headset protection and safety eyeglasses. Depending on the size of your group you maybe split into two or three groups for the firing lanes. The instructors go through the compulsory safety explanation of how to keep out of harms way, watch out for the spent casings they are extremely hot. Party Krakow offers 3 packages based on 25, 55 or 75 rounds and 4, 5 and 7 different weapons to experience according to the package chosen. The most popular choice is the Standard Package of 55 live rounds and 5 different weapons to fire. Initially, you start with a hand gun, the Austrian Glock 9mm pistol with five rounds in the magazine. The amazing fact about this hand gun is that it is largely made of plastic or polymer plastic to be precise and popular with many armed forces around the world especially the elite forces like the British SAS as a light-weight but powerful single shot or semi-automatic pistol capable letting off 18 rounds in 5 seconds and quite easy to handle starting off. After the first shoot out test you may feel that you could do better, you have got a taste for it now and next up is a Smith & Wesson snub nose Revolver 38 Special with five bullets in the barrel. It may be a dinky gun but it sure packs a punch when firing it. The .38 Revolver is used by American Police Forces as standard issue and some military units such as USAF crews. This gun has been in production since 1898 and is also a favoured gun used by gangsters and street gangs in its long history. Now you move on to the world famous AK 47 Kalashnikov assault rifle and you have 10 rounds of rapid fire power with this iconic Russian made weapon with its distinct curved ammo holder. The recoil can hurt much more if you don't hold it firmly to your shoulder and in quick fire it tends to veer off to the right, so, be ready to compensate for that. The number 47 signifies the year it was put into official circulation and adopted by the Soviet Army immediately since then the AK 47 has travelled the globe more times than any other firearm in existence, it is estimated that up to a 100 million have been manufactured since its launch. You remain with an automatic weapon that can be used either as a pistol or a submachine gun the Uzi (or its eqiivallent) which has a retractable buttstock to give it the dual purpose use. The magazine is loaded with twenty 19mm bullets which you can fire off in a mere 2 seconds or less, in fact, some first time users think the gun has malfunctioned due to the lightning discharge. The Uzi style machine gun was designed by an Israeli soldier, Major Uziel Gal hence the name Uzi in the late 1940s copied by many other countries with the Czech Republic gaining a reputation with their version. The Polish Uzi came into service in 1984. This compact quick fire submachine is popular with government anti-terrorist forces among others. The final weapon on the Standard Package shooting list is the magnificent Mossberg Pump Action Shotgun with five cartridges to blast off in quick succession as by now you are in the bubble. You have seen it in the movies and now you can have your own pump action scene. It is magnificent, there you are in Rambo mode, pump load, aim and fire at the metal target five times without stopping and listening for that ping when it strikes the metal plate. You feel satisfied as shooting these weapons will show another part of you that you did not think you had in you, totally exhilarating.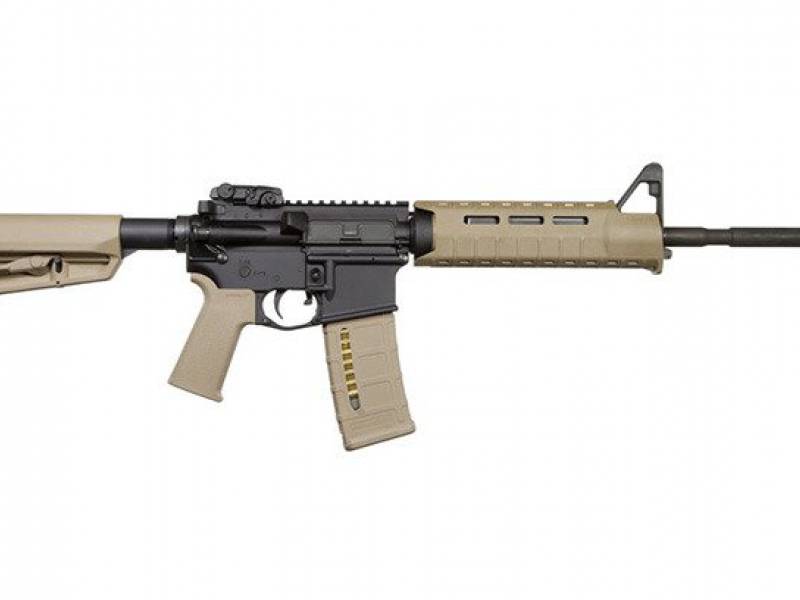 When the shooting package is completed and if there is time you may be able to try out other weapons as an add on. You could have a go with an M4 or AR 15 assault rifle or if you like Bond films take a turn with James Bond's favourite hand gun the Walther PPK. The instructors will give you your paper targets to take home as a memento and you may feel like you need a drink and discuss the action of the day and who is the best or worst shot so it is back on the minibus for Krakow Old Town and more high octane fun.
The Party Krakow choice of shooting activities also include Clay Pigeon Shooting, Paintballing, ASG Soft Air and Laser Tags all with a full service and Guide and transfers included.