Krakow apart from being a hugely popular destination for its pub and nightlife it also offers some fantastic motorised activities in and around the city. The nearby Ojcow National Park is home to a range of off road motor vehicle entertainment while in the city a choice of track racing and the latest in motorised transport for hire. So, if you are a Stag or Hen Party, company outing or just a group of friends look out for these exciting group activities to do during the day before you hit the city's vibrant nightlife.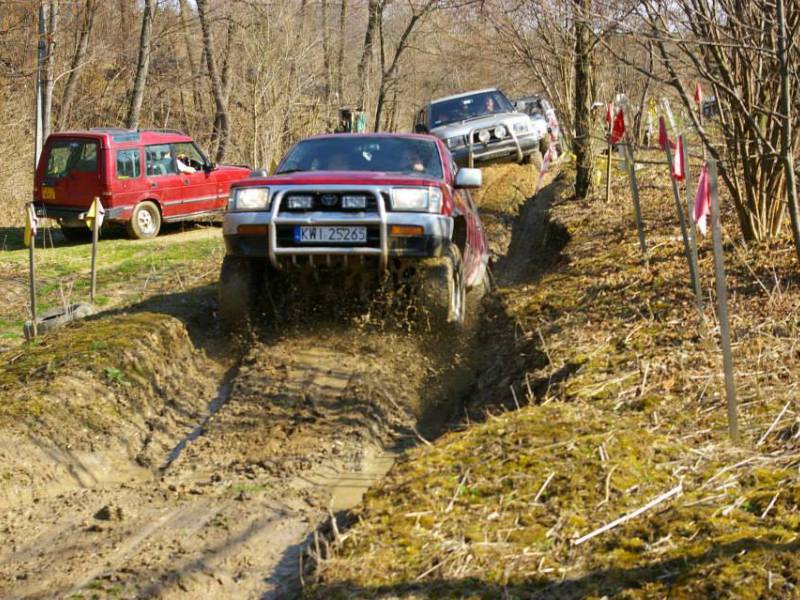 In the National Park on the outskirts of Krakow. A great choice of 4 wheel drive vehicles to drive on a dedicated circuit. Instructors in vehicle to give guidance and expertise help for those extra difficult parts of the track. The vehicles are the most well known like Land Rover and Nissan but on occasions you might be lucky and find the unusual Russian UAZ to test your off road skills with.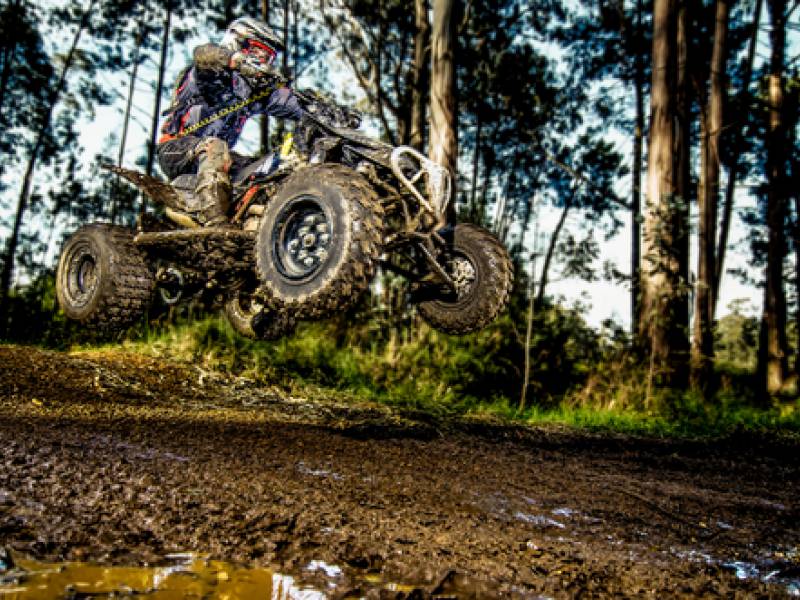 Again this activity is available to reserve in the National Park. All the safety equipment is provided and instructors on hand to give you advice and tips on getting the best out of the dirt track which runs through the park. You ride in tandem and swap places to drive. The quad bikes are powerful and with either 250cc or 400cc engines to power you around according to your experience. Also, Zorbing can be included with the quad bike activity as the track is near a lake and, so, you take it turns rolling down a hill to the lake or kicking up the dirt on a quad. Afterwards, you can make a day of it with a leisurely bask in the sun or go for a dip in the lake.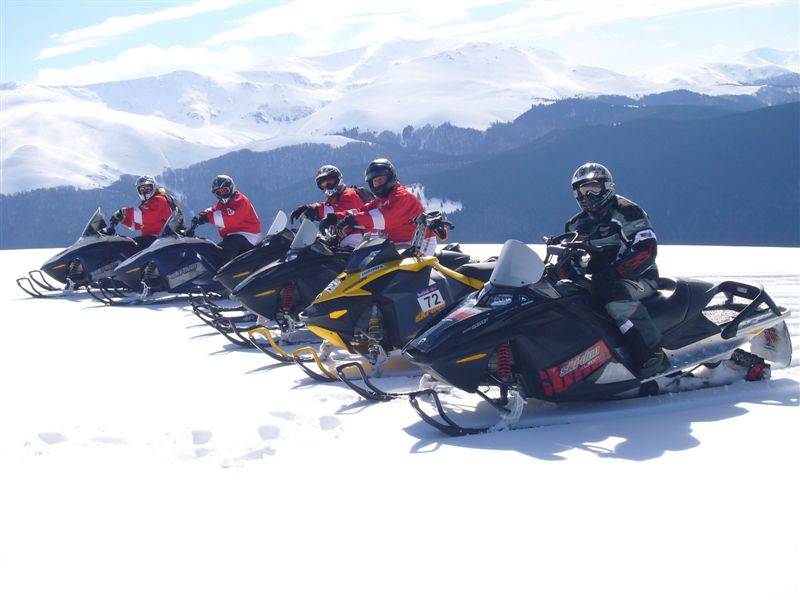 In the winter season the quad bike circuit becomes the snowmobile circuit. The window for this activity is much shorter than the squads but a real challenge as you zip around taking it in turns to drive with your pillion passenger.
Rent-a Bike
Although not motorised but an enjoyable ride in the open air, forest and flora will invigorate you and the Ojcow National Park has many landmarks and sight to see whilst pedalling in the Krakow countryside.
All of the above activities except the bicycle expedition require a valid driving license if you wish to drive. The activities are bookable through dedicated event companies such as Party Krakow which is based in Krakow, useful if it is a spur of the moment idea. Most agencies offer a full service and include return transfers.
Coming back into the city there are several options on a motorised adventure and even a horse-drawn escapade.
Horse & Carriage Tour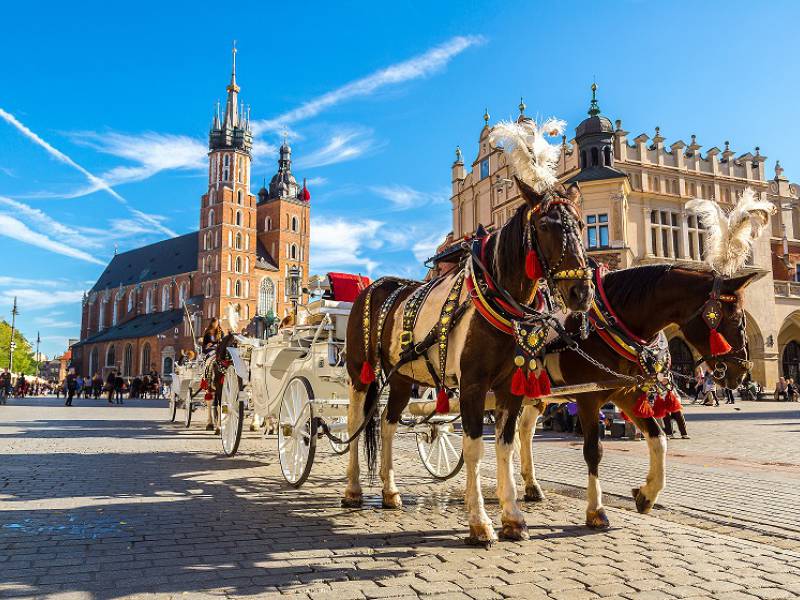 Literally the origin of horsepower as we know it today, take a tour of Krakow's magnificent historical sights by an open top carriage with highly decorated horses in full harness regalia. The horse & carriages with their uniformed coach drivers line the main square, Rynek, ready to take you through the city to witness the Royal Route, Dragon Legend, Wawel Castle and many other sightseeing favourites. Quite romantic at night.
Electric Buggy City Tour
If you prefer battery power to horsepower then the buggy tour is for you, slip on the earphones supplied and listen to Krakow's medieval history and more as you glide around the city's sights.
Now, it is back to the track, the Go-Kart track.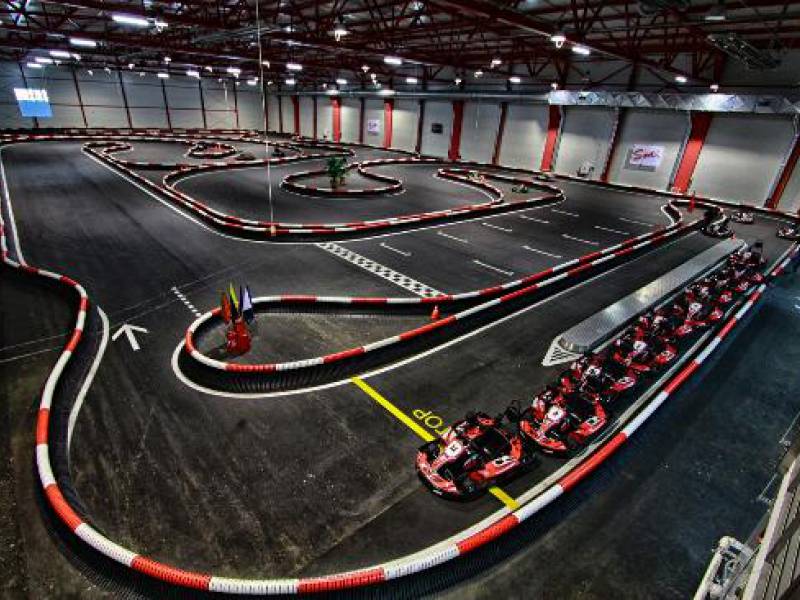 There are 3 venues, 2 indoor and an outdoor track, each venue offers exclusive group racing with different race packages to suit your budget. The times and race finish positions are printed out and fastest lap is also recorded. Test your skill on the track with your friends and they say the best drivers never brake, try it out.
Moving around the city can be fun too.
Electric Scooters
This new and at times controversial fad is present in Krakow, the quick and simple way to get around all the sights and places of interest in a jiffy. However, pay attention to the new regulations brought into effect in June 2021 as there are new restrictions imposed on their use. Breaking the new laws will get you a hefty fine. It is no longer legal to ride with a passenger, use a mobile telephone, use roads above 30kmph speeds and you must ride at walking pace on pavements, good luck. You can always rent a traditional bike as an alternative.
You can also take it up a notch with making it motorised entertainment with the emphasis on entertainment.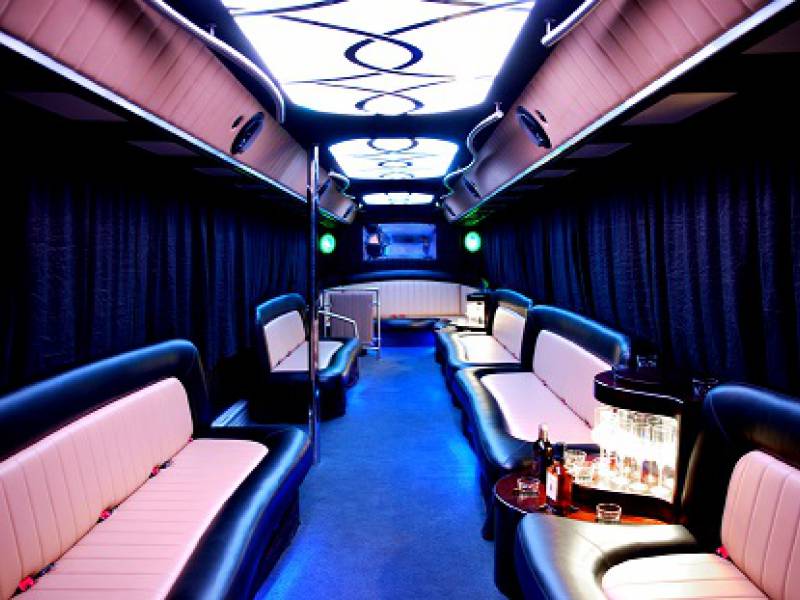 A great way to kick off the clubbing by hiring the Party Bus which takes you on a 60 minute city cruise. On board the luxury mobile club there are 2 bars, a light show and club thumping music. If you want to go to the next level you can add a Strip Artist or two to entertain you on the cruise before you are dropped off at an actual dance club in style. The Party Bus or Strip Party Bus can also be reserved for airport transfers too. Maximum persons permitted on board are 31 group members.
Krakow Limo, Cadillac or Hummer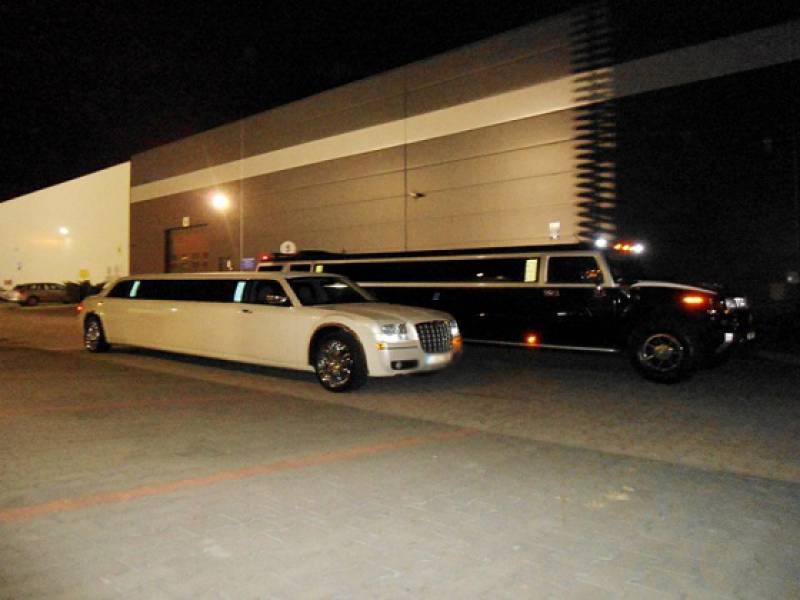 Much in the same style and service as the Party Bus and great for smaller groups with the option of adding a Strip Artist whether it's a Stag or Hen Party event and even if it is not. 60 minute city cruise or airport transfers as choices.
Krakow River Cruise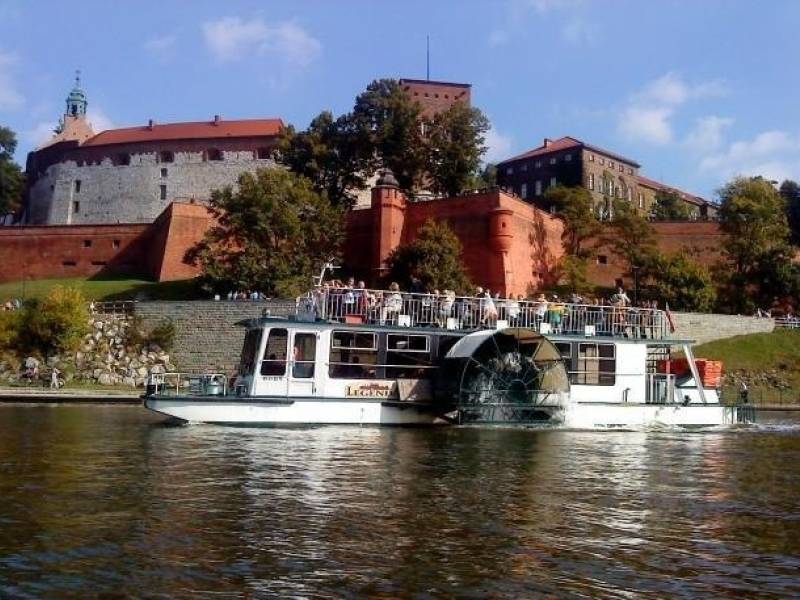 There are a few different operators offering very different options from an afternoon leisurely cruise, a full on party boat festival to an exclusive Strip River Cruise. Whichever one you prefer time spent on the Vistula river is quite a satisfying experience, most operators offer beverages and food. The river cruise is an enchanting or exciting activity you will remember.
So, there you have it, Krakow all motored up and ready for you to enjoy the city, your friends company and fun activities that make Krakow one of Europe's most popular destinations to visit.