Team building transcends sport and many business companies look to arrange special training activities to create a positive bonding among the employees and the company itself. To achieve the best results just like in sport the team chemistry is an important factor to reach the goals set. The first recorded team building strategy used in the business world is accredited to a psychologist called William McDougal in the 1920s. He conducted many experiments and formed the first manual on the essence of team building based on instinct and social skills to achieve more satisfying results. Initially, his work was not recognised and received hostile rebukes from fellow colleagues and institutions but his ideas were further developed and adopted in the business world before it was actually used in sport, team building was introduced to sport in the 1990s!
Party Krakow's activities offer a great variety of engaging trials and tribulations for company employees to face, resolve and experience beyond their stated role within the company. The possible discoveries and unknown talents that people didn't know they had, for example: John from accounts that is an excellent marksman never having fired a gun, calm and precise or Jack from the warehouse displaying brilliant tactical moves in a cat and mouse based activity. These new experiences and results can determine future roles within the company by revealing never seen before actions and problem solving skills from within the person's own character.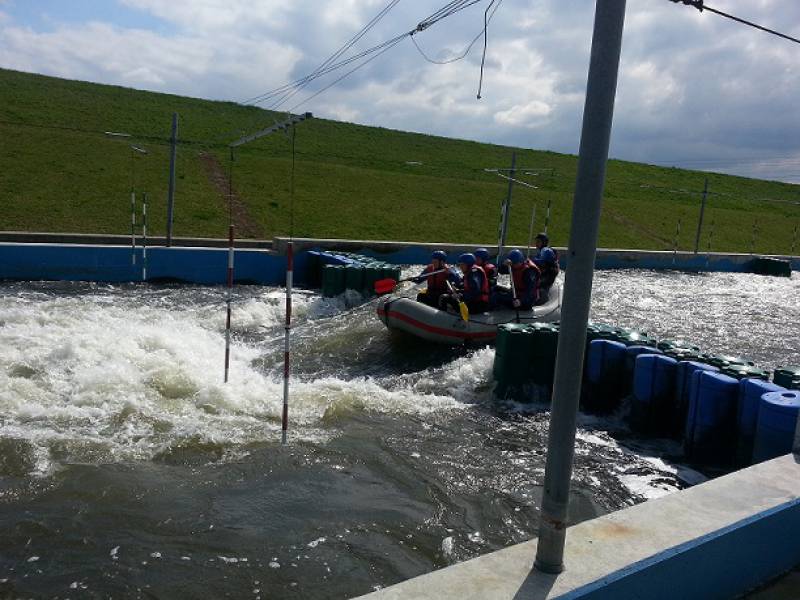 One of the most popular activities for a company group activity is the White Water Rafting challenge. Krakow has a man-made Olympic standard WWR circuit. The participants are kitted out with safety gear and then have to negotiate the rapids but to be successful they must work as a team, paddle left, paddle right or paddle together someone will emerge as a natural leader while others will come to the aid of others that may need more encouragement. Swish, swashing down the rapids on a rubber dinghy bouncing of rocks and trying to turn around the overhanging chequered poles is indeed a formidable task requiring strength and a modicum of bravery to overcome any fears the team members may have. A lot of psychological factors and traits will be on display and interpersonal relationships gain a new level. The White Water Rafting challenge is truly an ideal team building experience.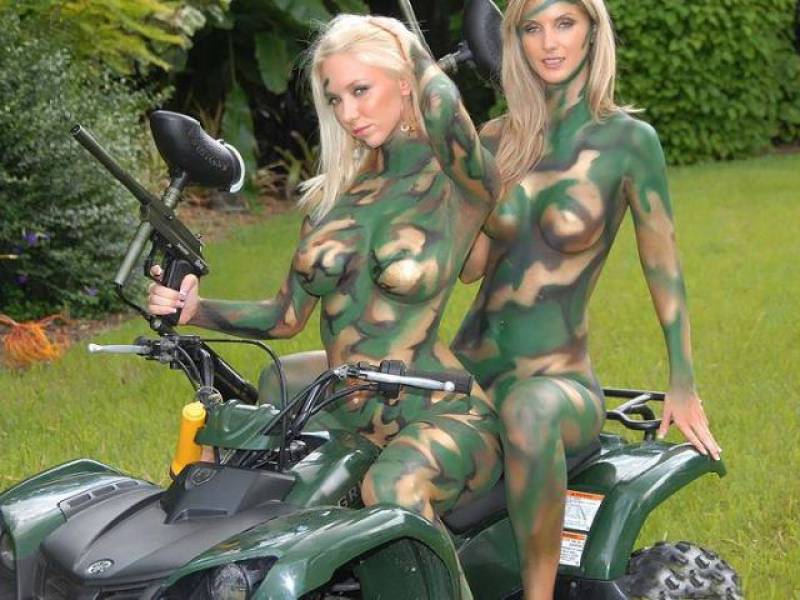 Let's go Paintballing, this favours a mindset on strategy and strategic abilities. Two teams in a series of settings that must outplay and outshoot each other until the last person or persons standing are declared the winners. Survival instinct is a major factor and, of course, a good leader who can guide their team to victory. As Shakespeare wrote, "Some are born great, some achieve greatness, and some have greatness thrust upon 'em." This tactical shooting game will certainly bring out one of the three quoted phrases for the new team building heroes. There are different scenarios to revel in, outdoor open field, urban city including indoor tactics and forest or woodland combat. All protective clothing and equipment is provided but the rest is up to the teams abilities to survive the attacks and gain or clear the opposing team's territory. This Rambo-esque style activity is a pure adrenaline rush and demonstrates how important interaction and teamwork is to stay in the game. Discover your hidden qualities as they may come in useful later.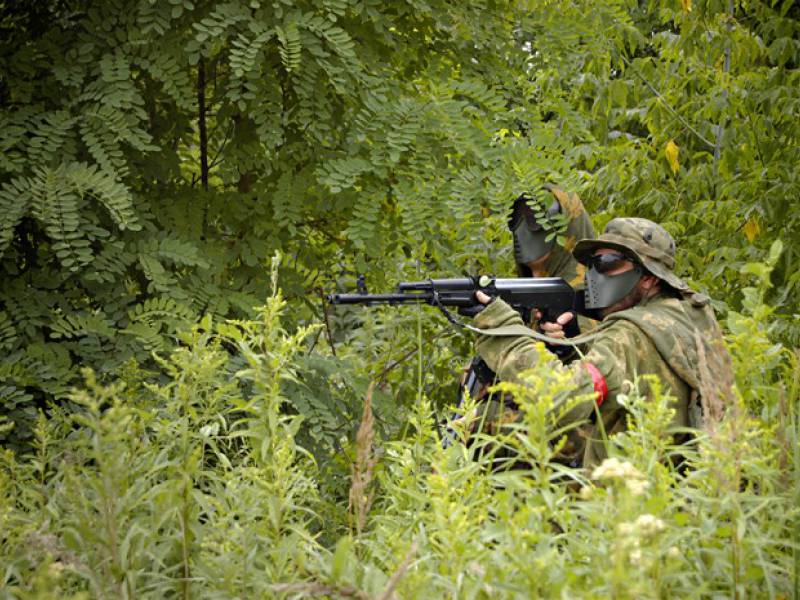 Similar style tactical shooting games are Reball and Air Soft. Reball is relatively new as an activity and uses non-exploding balls, so no staining involved. The gun is a replica AR-15 semi-automatic rifle and the action is described as Close Combat Quarter, that is, indoors in confined spaces. Air Soft is as the title suggests, a compressed air weapon with the action taking place in urban scenarios. Party Krakow offers a full service for all of the above activities with return transfers and a Guide to accompany the group. One other activity involving tactical teamwork is Laser Tags. This indoor battle game is so popular that there are leagues for competing teams. You know you are fatally shot when your chest plate starts to flash ferociously, indicating that you have been electronically eliminated from the game.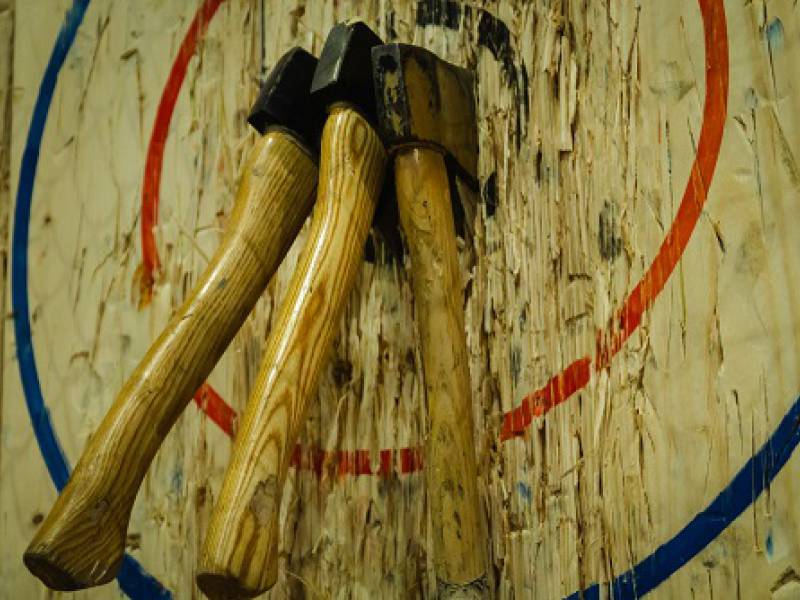 On a more fun motivated but still requiring adept strategic skills is Tag Archery, this highly enjoyable team game has opposing archers with bows and soft-tipped arrows firing at opponents until all the opposing team is eliminated. The thrilling aspect of this activity is who will be brave and agile enough to collect the arrows laying on the open ground in order for their team to continue an attack. The combination of covering someone to run out from behind the inflatable pillar defences to retrieve the arrows without being speared by the opposing team's arrows is teamwork of the highest order and ability. Huge excitement for all participants. If you wish to test your skill in co-ordination and accuracy then let's go Viking with Axe Throwing. This activity improves eye to hand to target ability, various size axes are thrown at a chunky wooden target and the familiar sound the axe thudding into the point scoring target is extremely satisfying and heightens your will to win. This takes place indoors with refreshments available to encourage more interaction between everyone present, yes, thoroughly enjoyable and instinct revelling exercise.
Driving activities are also a great way to see how people deal with decision making in difficult circumstances, so, an afternoon on an off road track with a 4 Wheel Drive Off Road vehicle will titillate and push drivers to the max. The off road track takes you through the Ojcow National Park, open air, fresh air and fresh ideas to complete the tough terrain gives a satisfying feeling of accomplishment. The vehicle has an instructor present and other colleagues who take it in turns to drive, each member contributes to help the driver approach and overcome the obstacles on the route in the best possible and effective manner. Natural team building instincts kick in on this one.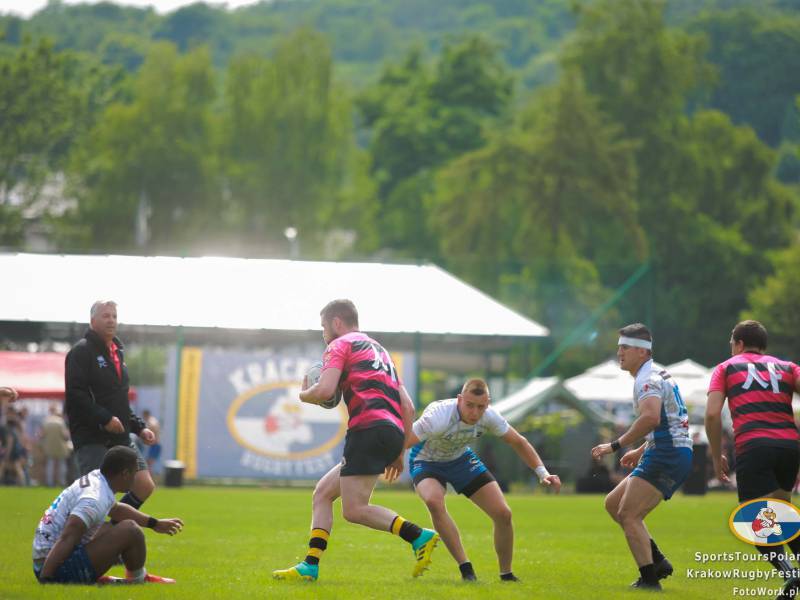 As sport was mentioned earlier why not try a team building exercise by playing Touch or Tag Rugby ? The core values of this almost 200 year old sport are similar to some values that companies have built their business reputations on. Touch rugby is not full contact as in the rugby you may know because you only touch your opponent with two hands to stop a player from running with the ball who then places the ball on the ground for another team player to collect it and continue the match. This means that teams can be of mixed abilities and have male and female players in its team. Rugby is often called the Noble Sport due to its values regarding respect, teamwork and discipline, so, it would be a remarkable company team building exercise with rugby coaches giving tips and advice on the object of the game and how working together no matter size, ability or experience can be achieved. Also, the BBQ n Drinks to cap it off is always a pleasant feature, the post-match chat. Party Krakow can also provide a full service for 5,7 or 11-a-side Football and the baffling but enthralling sport of Cricket with the aid of the Krakow Cricket Club. Inevitably, the fun sport has to be Bubble Football where the group members insert themselves into an inflatable ball then chase a football around trying to score a goal. The surprise is when two bubble players collide and one or the other bounces off on contact, it is hilarious to watch.
These are just some of the activities available to companies looking to reward their employees for their endeavours in the work place. The four main types of modern team building includes: personality based, activity, skills and problem solving by team building and Party Krakow can help you with insight to organise and consolidate your future business aims