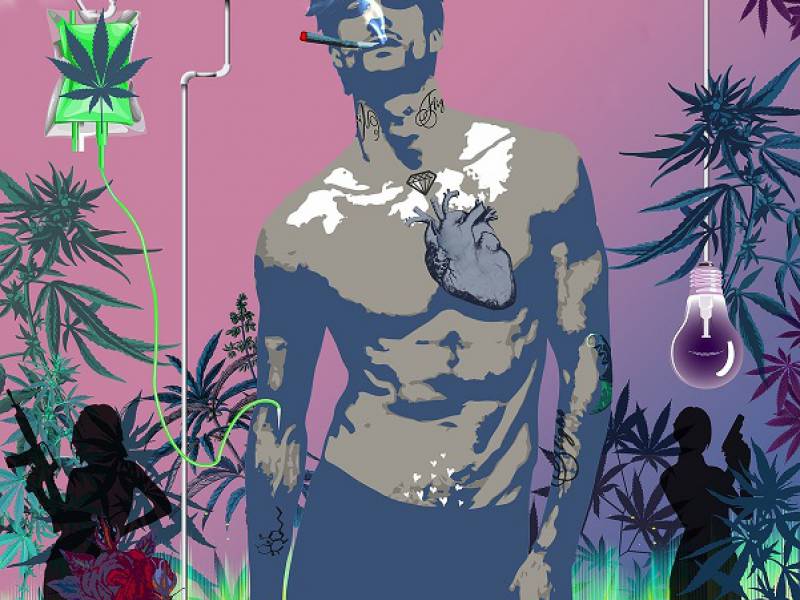 Make of it what you will but an American guy suffering from chronic depression brought on by a life of abuse since he was a child culminated in the decision to end all the pain and his life. He decided to blow everything he had on a final suicide journey to Mexico. His plan was to bow out with a final fling in his miserable life by renting a tacky room and ordering pizza, prostitutes, junkies and an exaggerated supply of booze. He figured a few days of sex, drink and drugs would be a humane way to slip his mortal coil and pass quietly from this cruel world that only ever made him suffer. He never got his slice of happiness everyone told him that was there for him, he felt robbed of it so he swapped it for slices of pizza with scrunched up painkillers as a topping washed down with whisky and tequila by the bucketful. For dessert some of the pimps delights that spread lines of cocaine on their breasts, stomachs and fannies for him to snort and porno cavort into oblivion. As the days of debauchery plundered on a new sensation arose in him, he began to think that life with the hooker orgies, hot tub triple x massages and drug fuelled parties was not that bad after all and neither was life. After a week he picked up his meagre belongings and returned home to a new beginning of an attempt at life after visiting an STD clinic that thankfully gave him a negative that he was comfortable with. When he told his story he says he was inundated with messages from other people with similar problems of depression wanting his advice although he says that Mexico, drugs and booze worked for him it may not work for others and recommends they search for other styles to abandon to and remedy their thoughts on manic depression which leads people to the drastic action of contemplating suicide.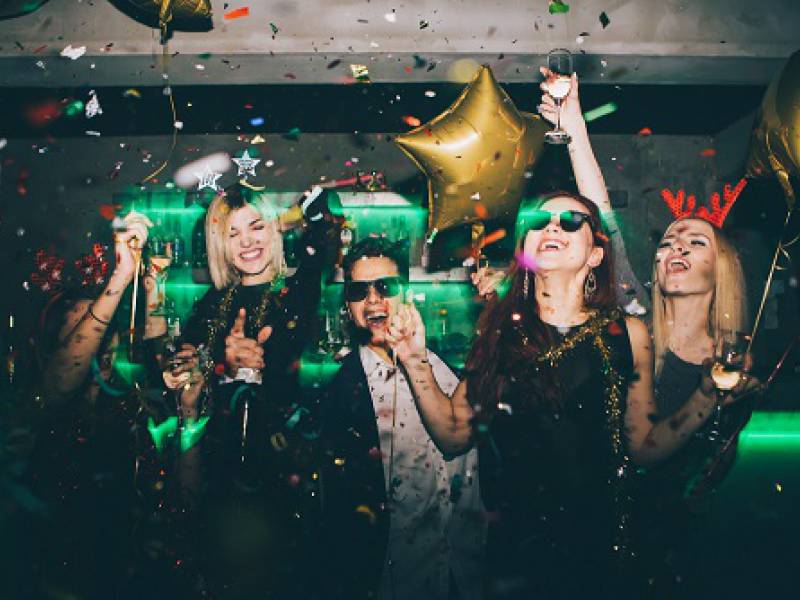 Party Krakow came across this story and think their offer of the Epic Package with Draggo House accommodation ot the Beer Inclusive package with free beer for 2 nights which can be extended if so required as a perfect remedy for a Krakow Stag Do for everyone to taste and race with a similar onslaught of booze and strippers. Obviously, it would be suicidal to pass up this all in and all-inclusive package for your Stag group. The guy went to Mexico to end it all while Party Krakow offers you the chance to come to Krakow and enjoy it all, abandon the daily rut and routine of back home to experience a full-on high-octane weekend with Oil Wrestling and Vodka Tasting, Steak & Tits Dinner, Brewery Feast, VIP Dance & Strip Club Entry, 2 Guided Pub Crawls and a special airport greet and rollercoaster ride on the Strip Party Bus. Throw in the Stag-proof accommodation and free beer for the weekend and you go home with a renewed vigour for life and a more relaxed outlook, especially the Stag. This is how your life rejuvenating weekend would go with our Epic Package.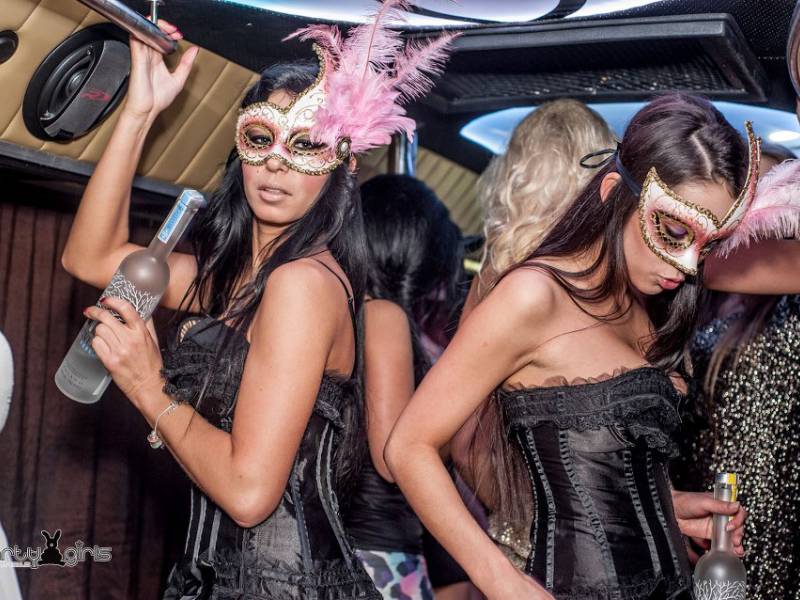 The Strip Party Bus sets the mood right away and everybody knows the weekend is going to be epic. Turn up the heat with a second Strip Artist if you want to go mega! Bars, music, lightshow and definitely fun to be on board. The Party Bus will drop you off at your accommodation to check in and then you look forward to the next event your organiser has arranged. Depending on the time of day the next up should be a wholesome meal after your travels, therefore: Steak & Tits Feast. A classic event which satisfies both the senses and stomach which will help get through the night of traditional Stag Party debauchery. A scrumptious meal followed some scrumptious Strip Artists exclusive to you as mentioned will highlight this epic weekend. After the meal and Strip Show the best way to get to know the pub life is to have a Guided Pub Crawl, the Guides offer a lot of advice on how to pass the weekend in great venues and notes on not getting ripped off. Guided Pub Crawl, Krakow has 2 main areas of full on entertainment, the Old Town or city centre and Kazimierz or Jewish Quarter. It's best to dedicate an evening to each of these areas as the amount and styles of pubs is numerous and amazing. Beer Gardens, cellar bars, Ruin Bars, these are venues made to look derelict and scruffy on purpose, a trend at the moment and pubs with clubs, live music and dancing all remaining open until daybreak. The dance club scene in Krakow is massive, so, an organised Dance Club Entry is advised this also applies to Strip Club Entry for different reasons though. The VIP Dance Club Entry, is pre-paid with table reservation and drinks. A Guide will escort you and your group will jump the queue with Q-Jumpers as the best clubs can have big queues at weekends. VIP Strip Club Entry, to our trusted clubs as there are plenty of forums and articles on the scams in operation, unfortunately, in any popular Stag destination there are pitfalls and the wrong strip club could cost you dearly, financially speaking. Like the VIP Dance Club Entry you get a full service of reserved tables, drinks and a special attention to the Stag.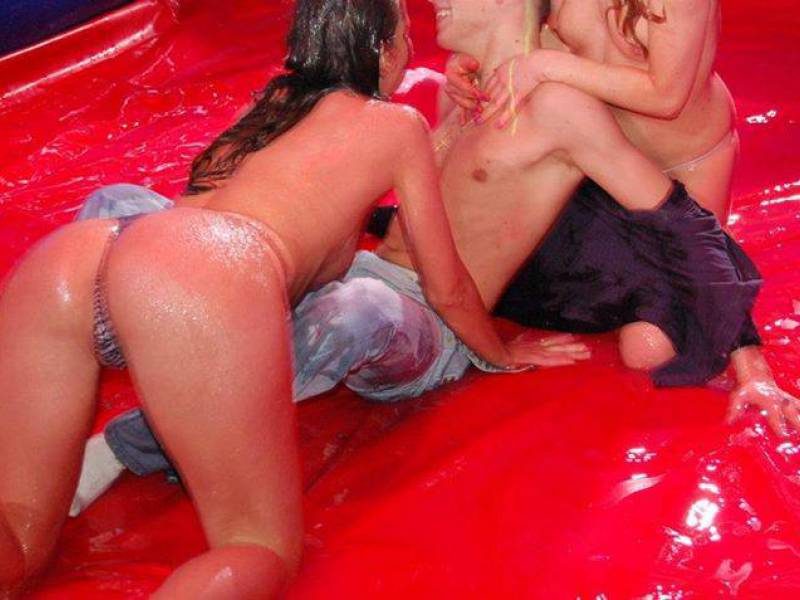 The Oil Wrestling & Vodka Tasting, a fantastic event for everyone in the stag Party. Initially, you start with the Vodka Tasting spectacle where a professional barman prepares some of Poland's superior vodka concoctions accompanied with his rendition of each shot's origins and platters of drinking snacks are served with the shots. Then it's showtime, watching the two Fighter Strippers in the oil arena is something not to be missed. After two rounds of some slick and hot moves the Fighter Strippers invite the Stag to wrestle with them in the 3rd and final hot 'n steamy round. Make sure the Stag has a change of clothes on hand too. When you are working overtime on the celebration Stag Party it is a great idea to take time out and get something to eat with your drinking spree.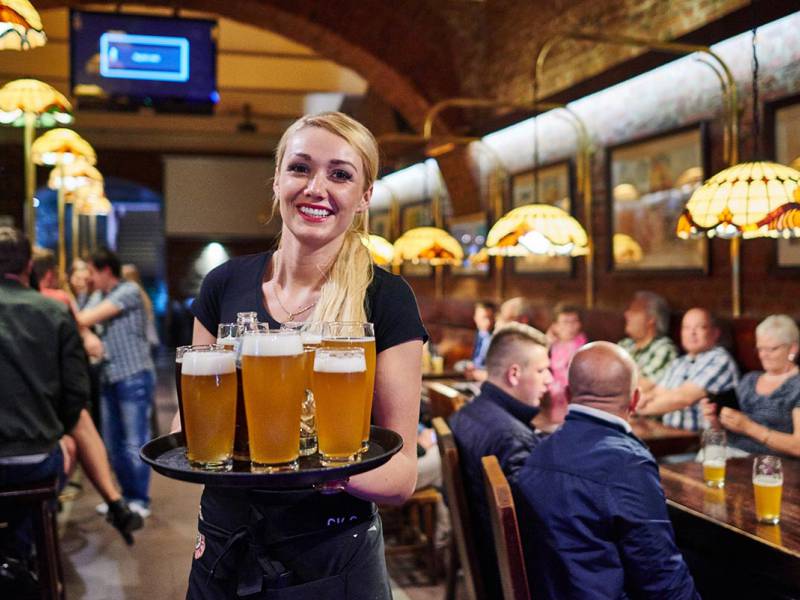 One of the best Polish drinking meals is the Brewery Feast, this is one of the most traditional local meals available in a Krakow micro-brewery; you'll get a huge dinner consisting of Żurek soup served in a bread bowl, a large beer marinated ham-hock with mustard, bread and Polish pickles. As it is a drinker's dish glass giraffes filled with freshly brewed beer for everyone on tap. To ramp it up even more add in the Sexy Housemaid visit and strip show to the Stag's room or send the Angry Manageress, the Stag still dazed and confused from the night before while these local beauties burst in to action while your group gets to see all the moves and bewildered expressions on the Stag's face.
The accommodation is in our Draggo House Apart-Hotel 50m off the main square known as Rynek will get you extra discounts on extra activities you might want to add and the Free Beer deal means from 12 noon to 1in the morning for 2 whole days and nights to drink as much as you want this option also includes some spirits too.
As the man who went to Mexico to discover life is good, so your Stag Party Weekend in Krakow will show you how life is good too.
Hasta la vista, baby.